ABOUT THE ARTIST
Luciiann is a Manchester-based, professional artist who specialises in creating bespoke artwork for residential and commercial interior design projects.
LUCIE ANN TRICKETT (AKA LUCIIANN) IS A MANCHESTER-BASED, PROFESSIONAL ARTIST WHO SPECIALISES IN CREATING BESPOKE ARTWORK FOR RESIDENTIAL AND COMMERCIAL INTERIOR DESIGN PROJECTS.
Luciiann is the proud winner of BBC1's 'Home is Where the Art Is' and her work can be seen in the August 2019 Issue of House & Garden Magazine.
Notable works include a huge art installation for the reception area of Liverpool FC Headquarters, aptly named 'Liverpool Glow'. The Original 'Liverpool Glow' is a 3-piece art installation which currently resides at 20 Chapel Street; a 155,000 sq ft, Grade A Office Listed building next to the River Mersey and home to Liverpool Football Club, Fujitsu, Barclays and Ernst & Young to name a few.
'Liverpool Glow' is a stunning example of how the artists work can complement both commercial & residential spaces.
An exclusive collection of Luciiann's work is also available at high-end home and furniture stockists Lees Furnishers.
How it all began
In 2017, Luciiann's work caught the attention of Suzy Walker, Editor-in-Chief of International publication 'Psychologies Magazine'. Suzy later commissioned 'Spring Cascade' which subsequently led to the artist being featured in the January 2018 issue of Psychologies Magazine.
Growing up in Lincolnshire with her sister, Katie, and mother, Ann, creativity was always an important part of Luciiann's childhood. Watching her mother style their family home with creativity and flair was a significant source of inspiration for the artist. Fabrics were carefully chosen; flowers, cushions and paintings adorned the rooms; whilst furniture was often hand made or upcycled to stunning effect. Luciiann would often paint pictures for their home; each piece designed to complement the room it was made for.
This combined passion for interior design and painting has resulted in a unique fusion of skills, enabling Luciiann to work collaboratively to create beautiful products that perfectly fit with the design specification.
Bespoke Originals
Luciiann works alongside many UK based Interior Designers & Architects to produce bespoke art that can tie together colour themes, add finishing touches to design concepts or enhance company ethos & branding all whilst working in complete harmony with the space.
Luciiann also takes private commissions and is in the process of launching a collection of limited edition prints to enable more people to enjoy her work.
Want to commission some art? If you are interested in commissioning art work or would like to discuss working collaboratively, please complete the enquiry form.
We look forward to hearing from you soon!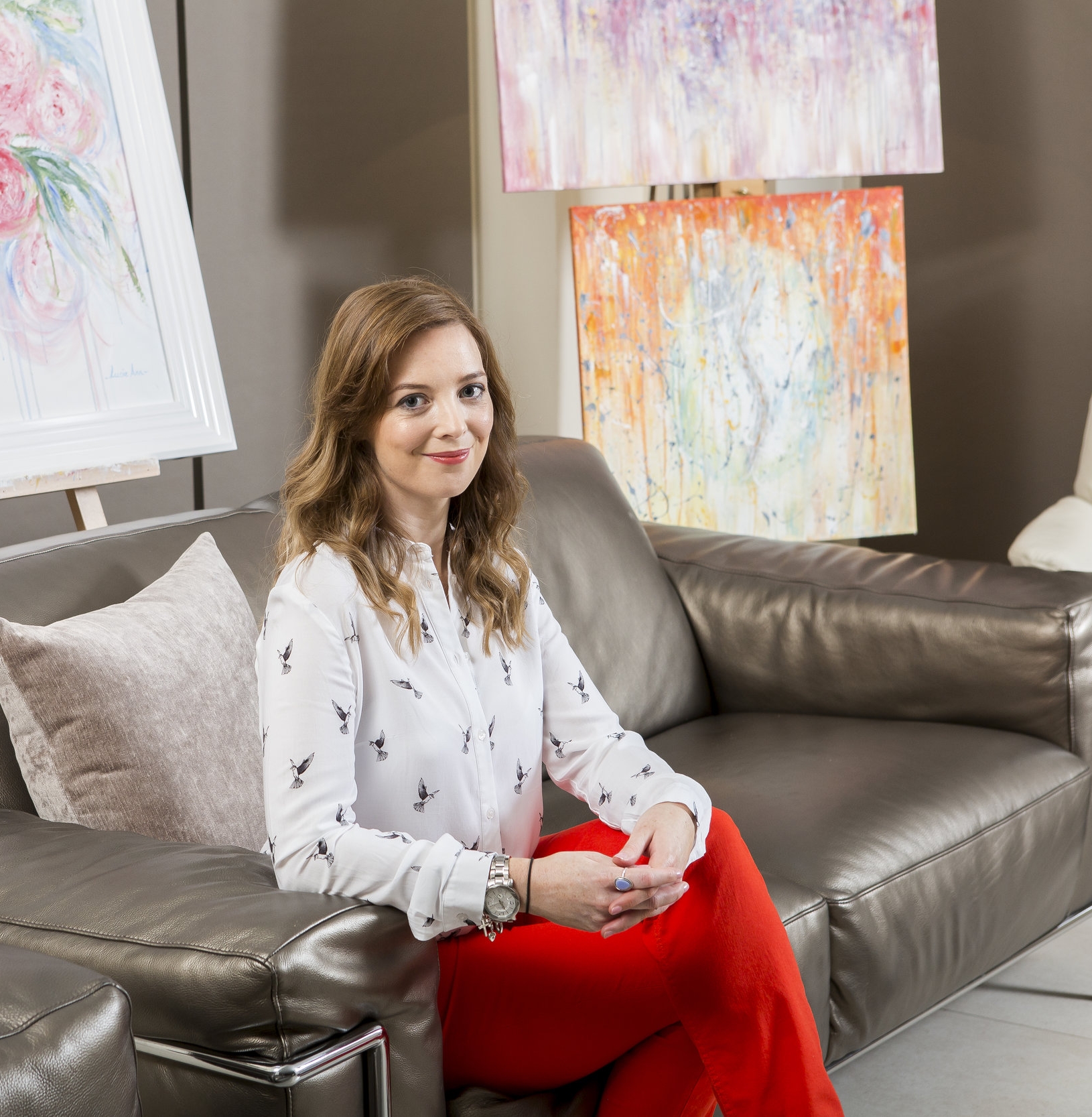 A few words from the artist...
Thank you so much for visiting Luciiann Gifted Art. I hope you have enjoyed reading a little bit about my artistic journey!
Please do have a look at my blog where you can find more information about what I'm up to at the moment, projects I'm working on and new additions to my collection.
My true passion is to create original, bespoke art that can fit into any space. Art that combines style, flair and passion for interior design with the needs and desires of the customer.
Interior design is, after all, art. My job is to create art that compliments art!
I warmly welcome all enquiries and look forward to hearing from you soon!
Luciiann