Limited Edition Gicleé STRETCHED CANVAS Print 'Peony Everlasting'. 50 x 50cm. FREE UK SHIPPING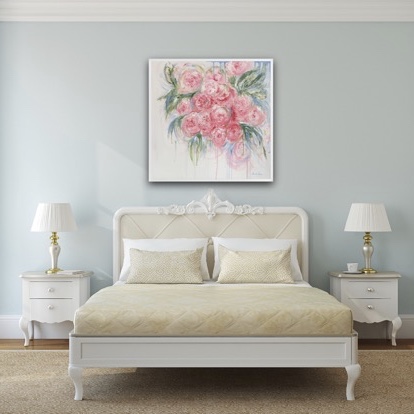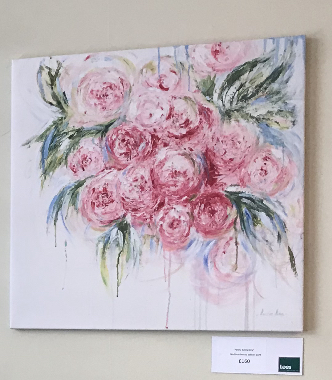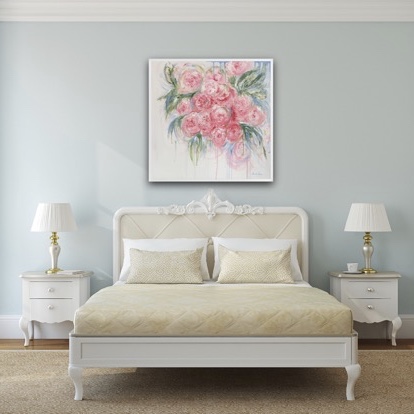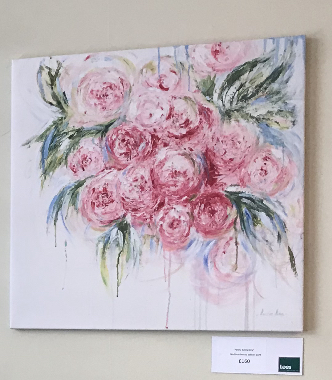 Limited Edition Gicleé STRETCHED CANVAS Print 'Peony Everlasting'. 50 x 50cm. FREE UK SHIPPING
Here by popular demand! 65 Limited Edition Prints are now available.
A stunning, high quality Gicleé print of the hand painted original 'Peony Everlasting'.
A perfect gift for Weddings, Anniversaries, Valentines, Mothers Day, birthdays...the list goes on! Nothing says I love you more than flowers, and here they are permanently captured in their fullest, most romantic splendour!
This painting was a pure joy to create! Acrylics are a wonderful medium, and here I have used them in a variety of ways from heavily watered down to create delicate details and fragile washes of colour, to thick, bold, textured application for the flowers, giving the impression that they are falling out of the picture!
A combination of brushes and palette knife, this piece never fails to fascinate. Close up you can see the brush strokes and sweeping motion of the palette knife. From a distance, the colours and shapes merge to give an energetic and vibrant impression of fresh peonies in full bloom.
Further Information:
Stretched Canvas - NO NEED TO FRAME!

(*Featured in Psychologies Magazine, January 2018 issue)
Due to high demand, current Shipping Times are approx 3 - 4 weeks for all prints.