Blooming Lovely, Original Acrylic on Canvas, 60 x 60cm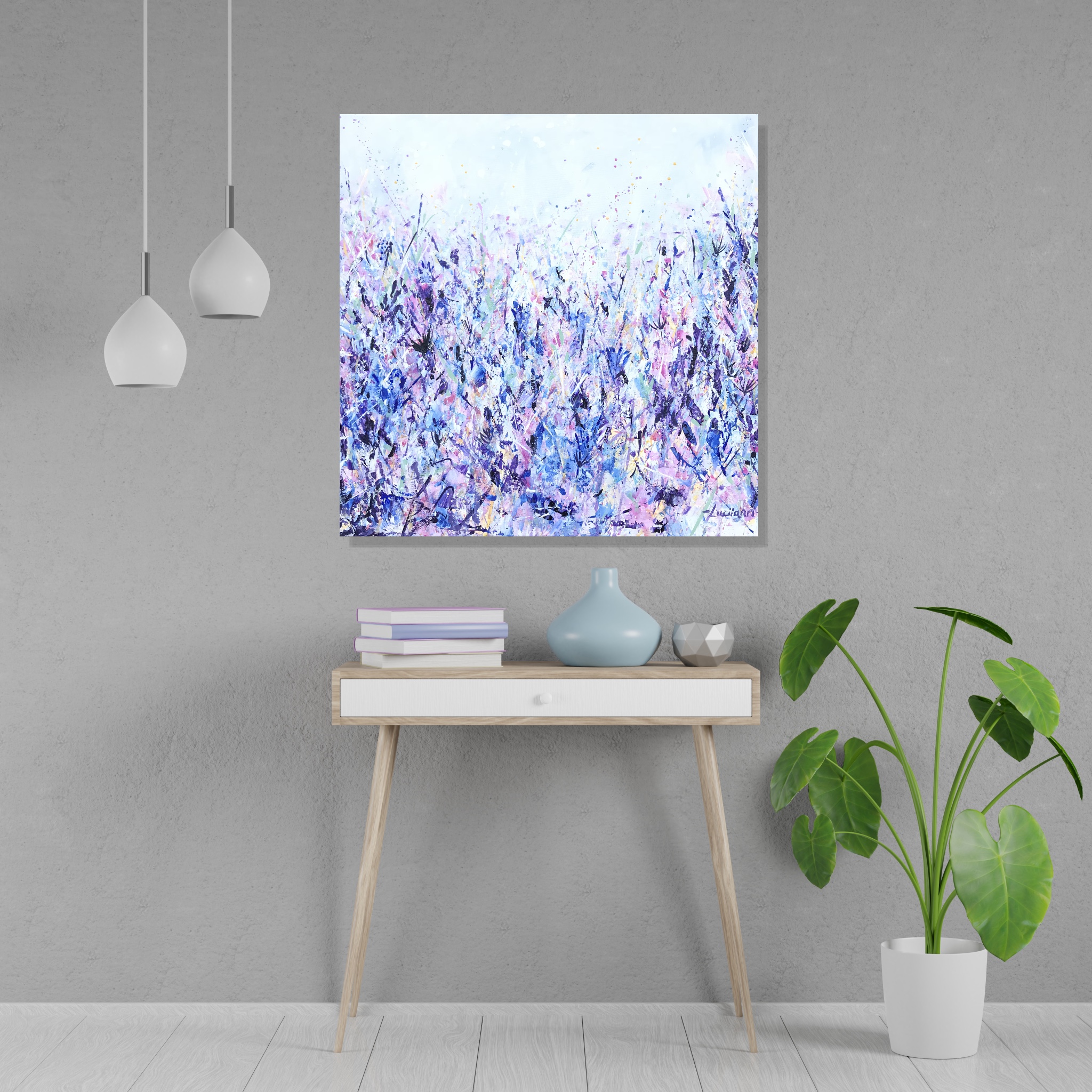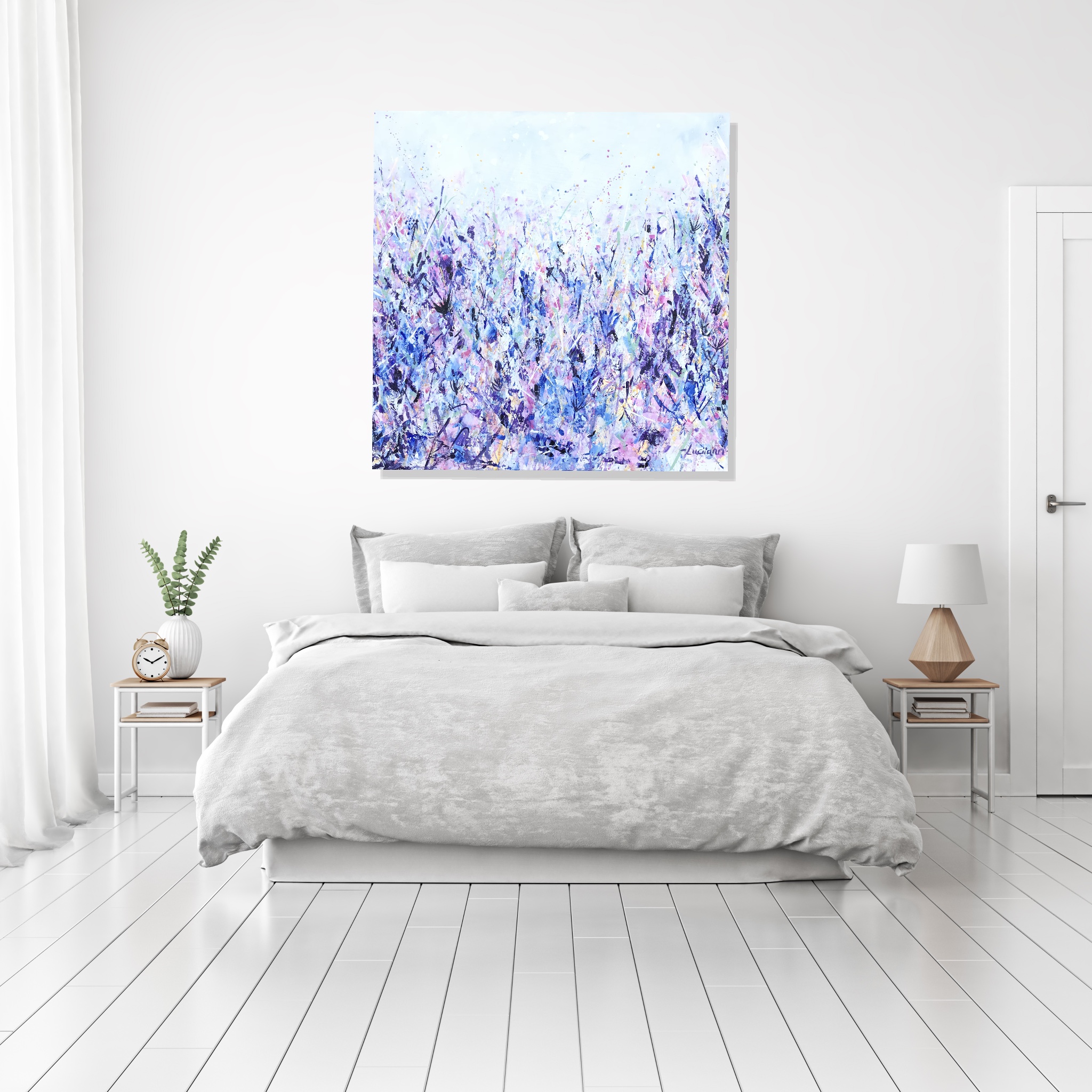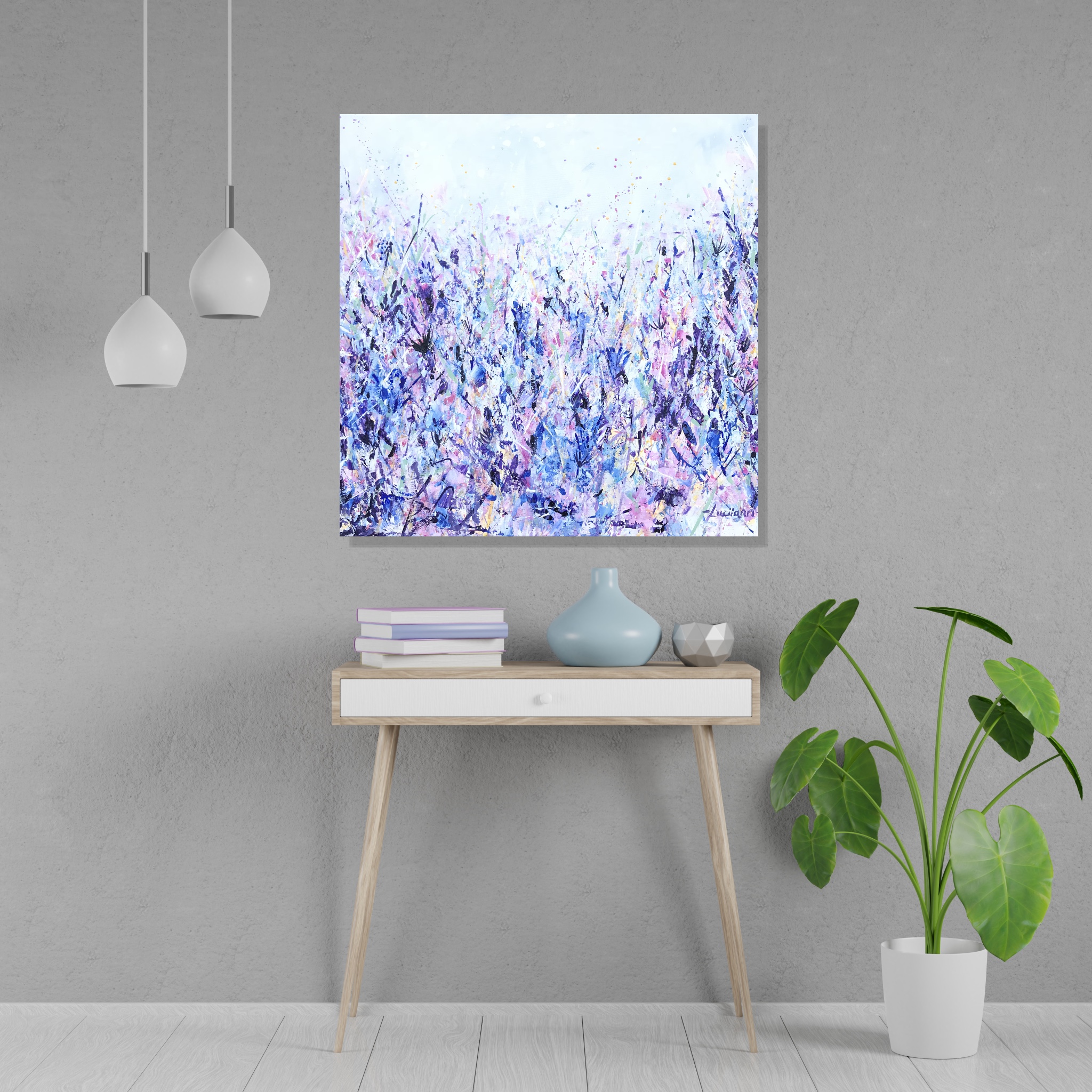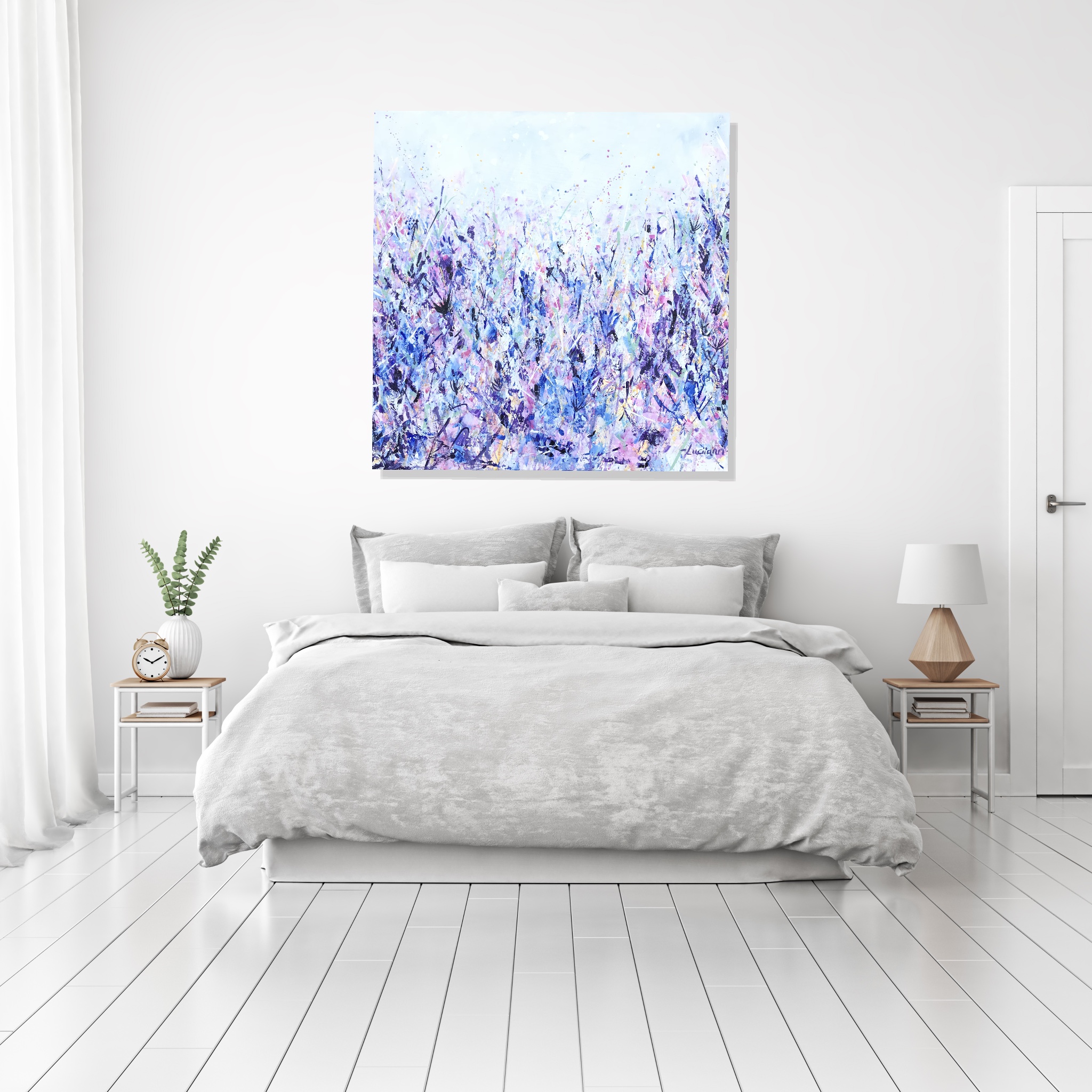 sold out
Blooming Lovely, Original Acrylic on Canvas, 60 x 60cm
A pretty floral canvas inspired by nature, this piece is a feast for the eyes.
Soft lilacs, cool blues and delicate petals burst from all angles.
I used a palette knife to create the rich texture of the leaves and flowers with colourful splatters of paint to suggest floating petals, busy bees and dappled light.