Original 'Night Shade', 50cm x 50cm, Acrylic on Canvas. FREE UK SHIPPING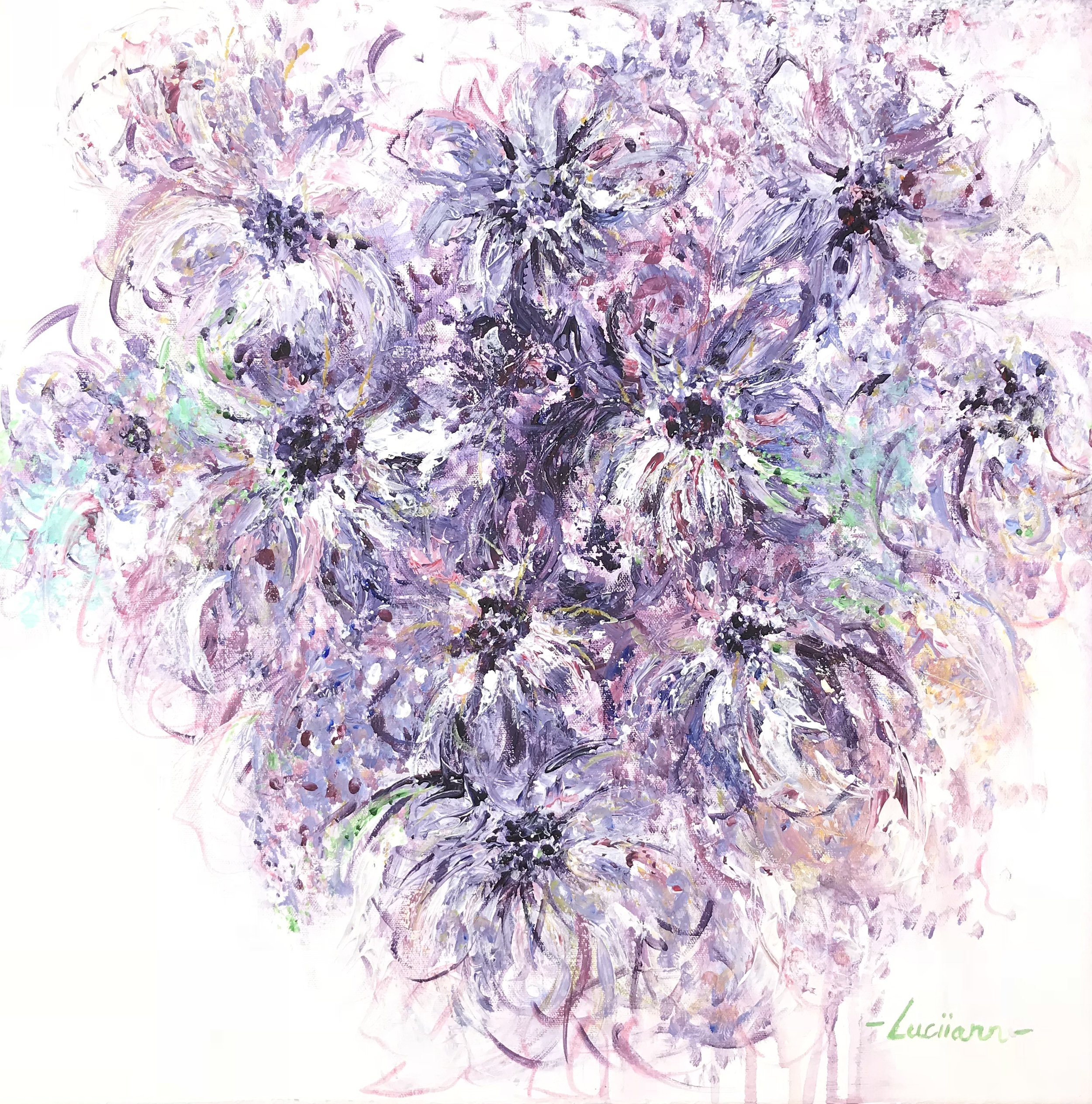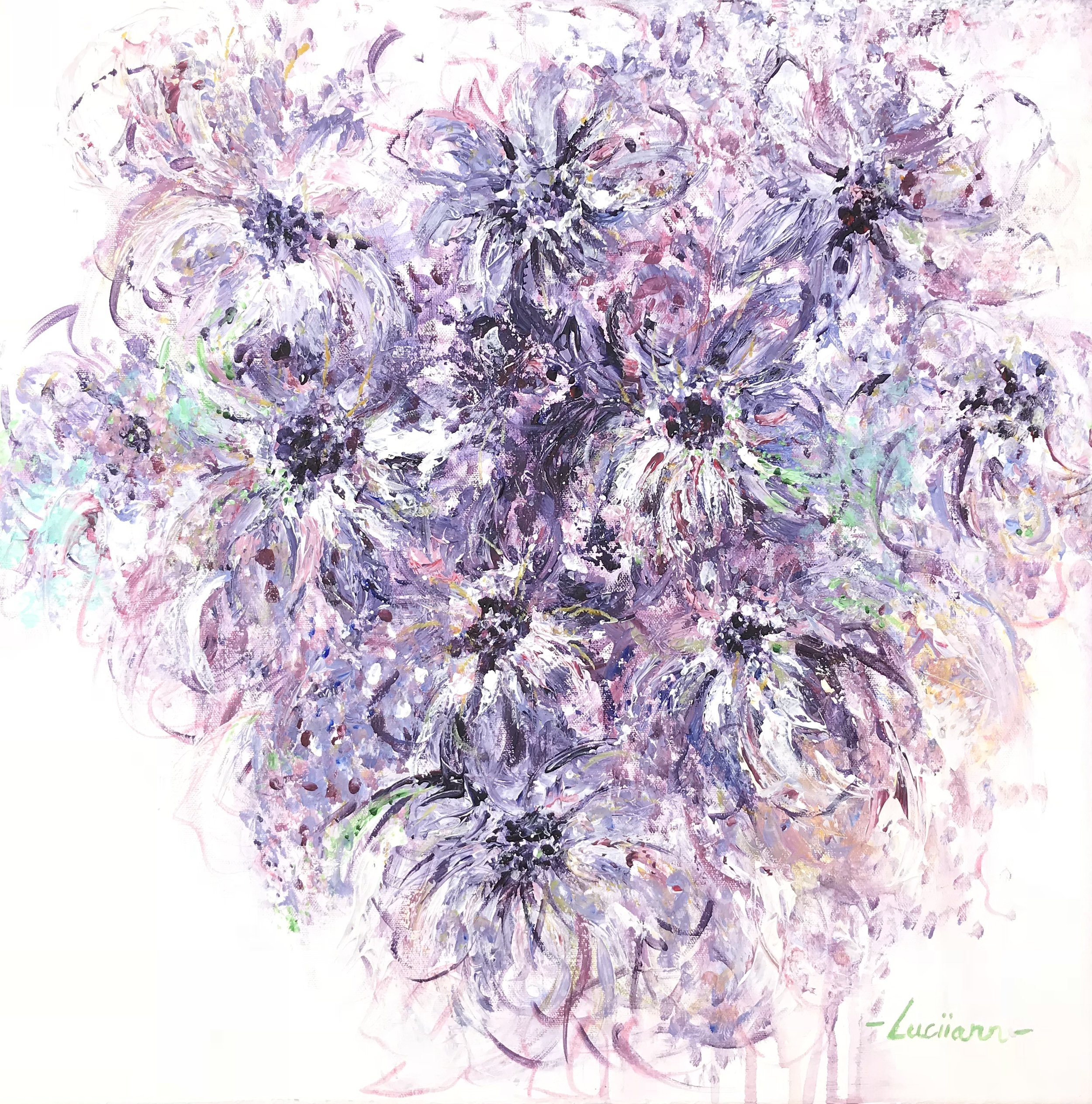 sold out
Original 'Night Shade', 50cm x 50cm, Acrylic on Canvas. FREE UK SHIPPING
Named after the beautiful Bittersweet Nightshade flower, this piece is delicate yet striking all in one go!
Created using a variety of brushstrokes, palette knife, watercolour and heavily textured acrylic paint, Nightshade is a piece which captivates and draws you in.
The spectrum of purples, lilacs, ultra-violet and pinks together with the carefully applied flecks of minty green add real depth to this piece.
Originally commissioned for a client based on the popular miniature 'Blue Daze', this piece can be made completely bespoke to your specification.
NB: Photograph is courtesy of Duresta Upholstery and is for demonstration purposes only.