Original 'Dancing Water' 80 x 80cm, Acrylic on Canvas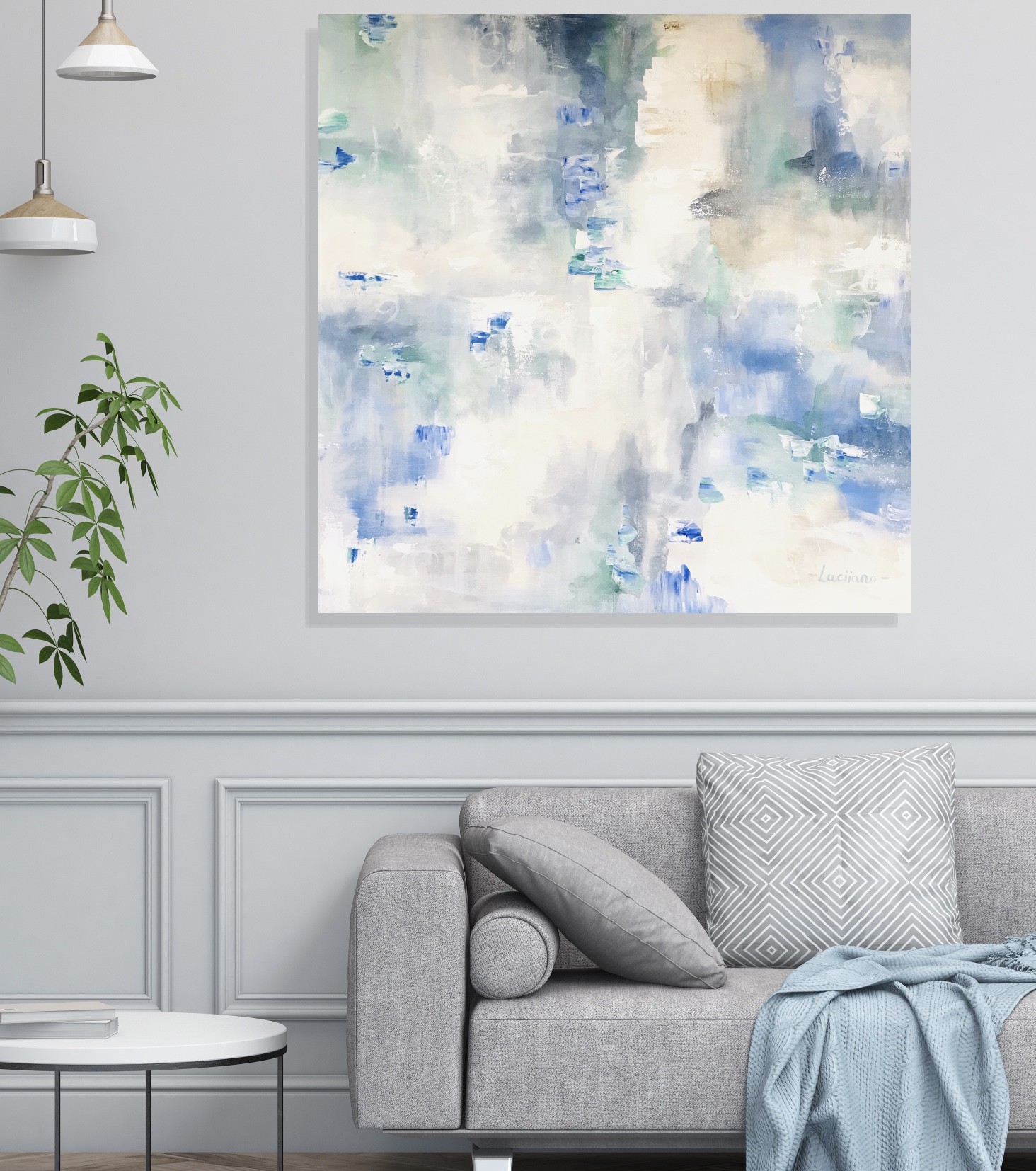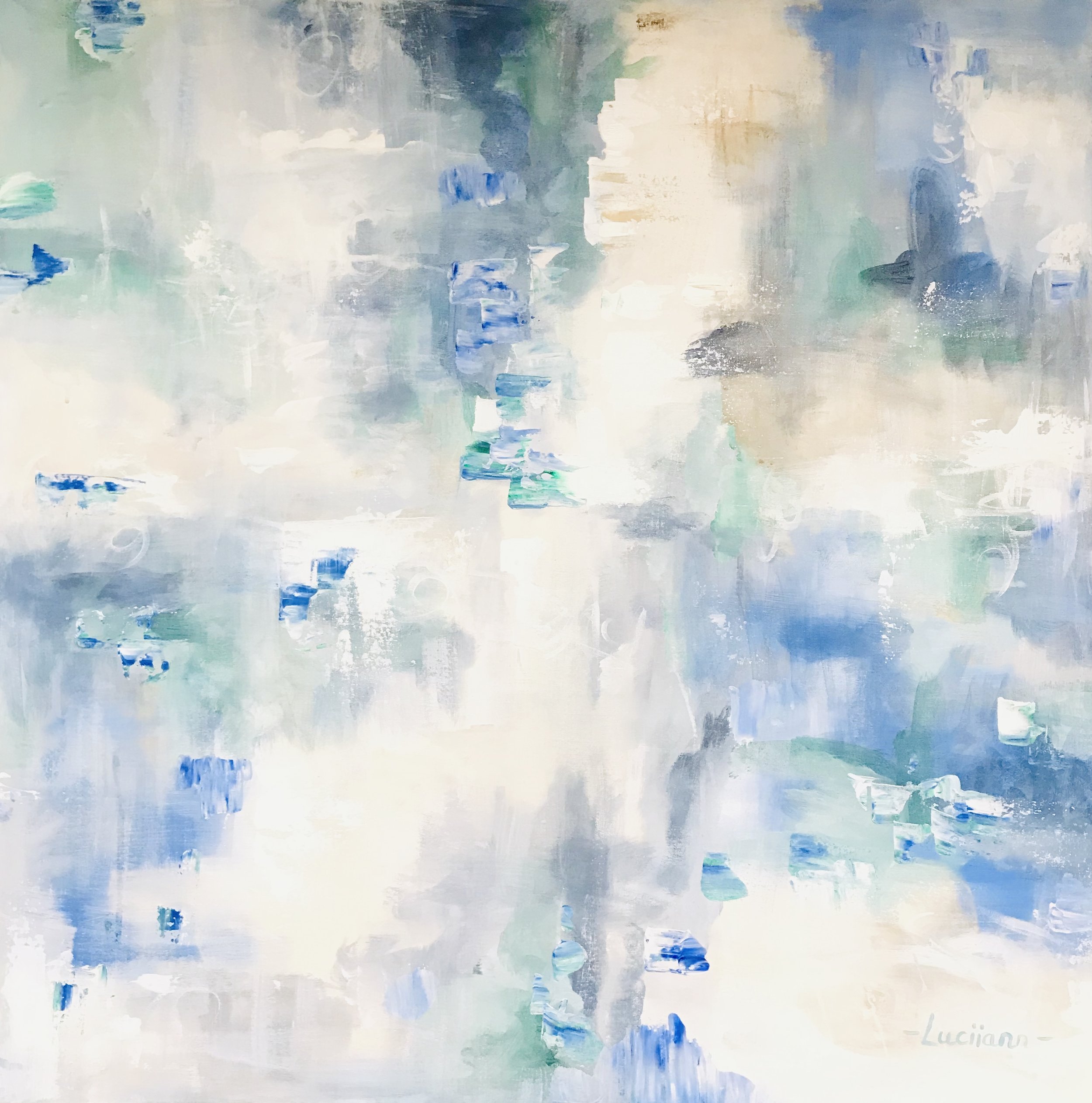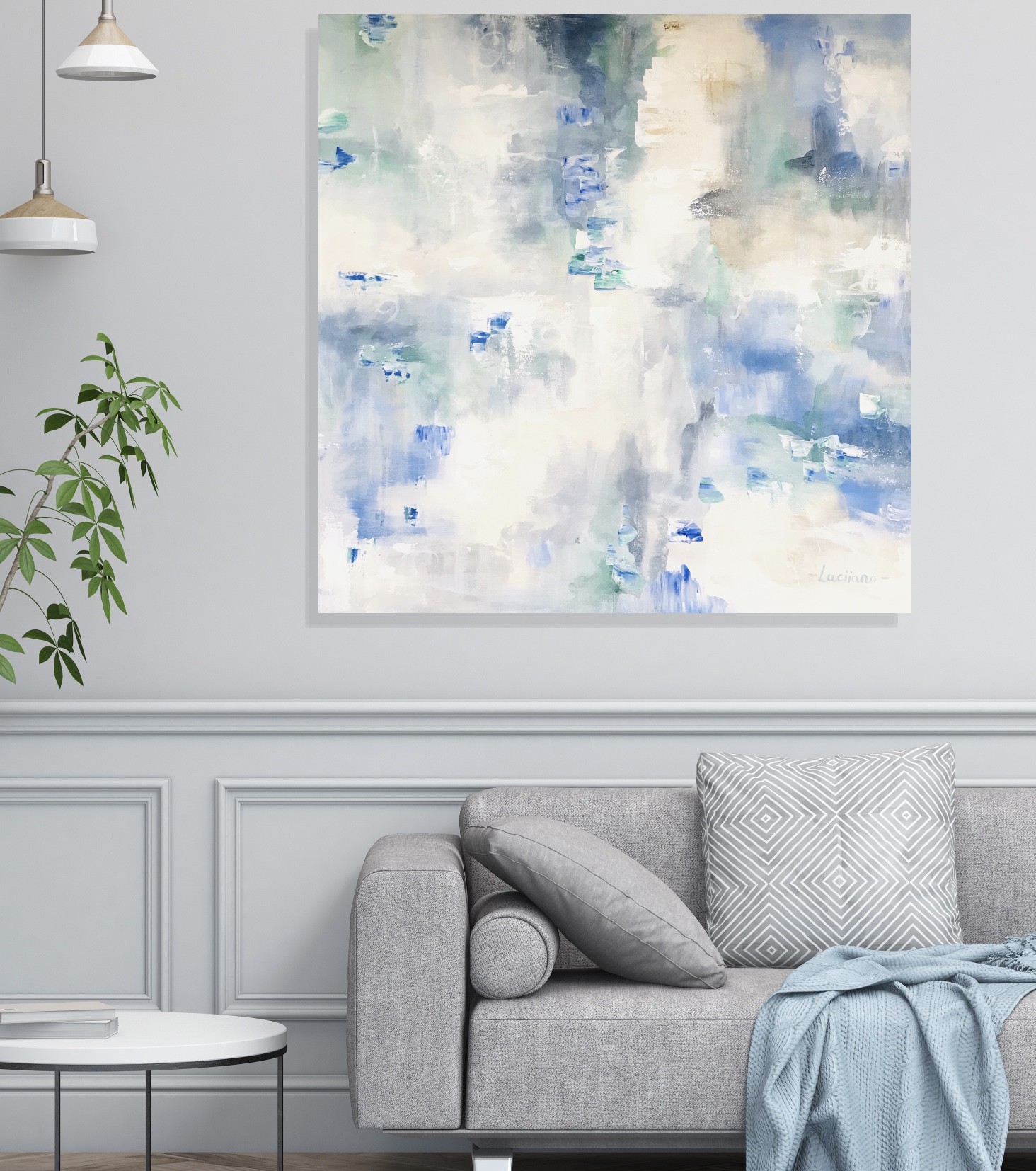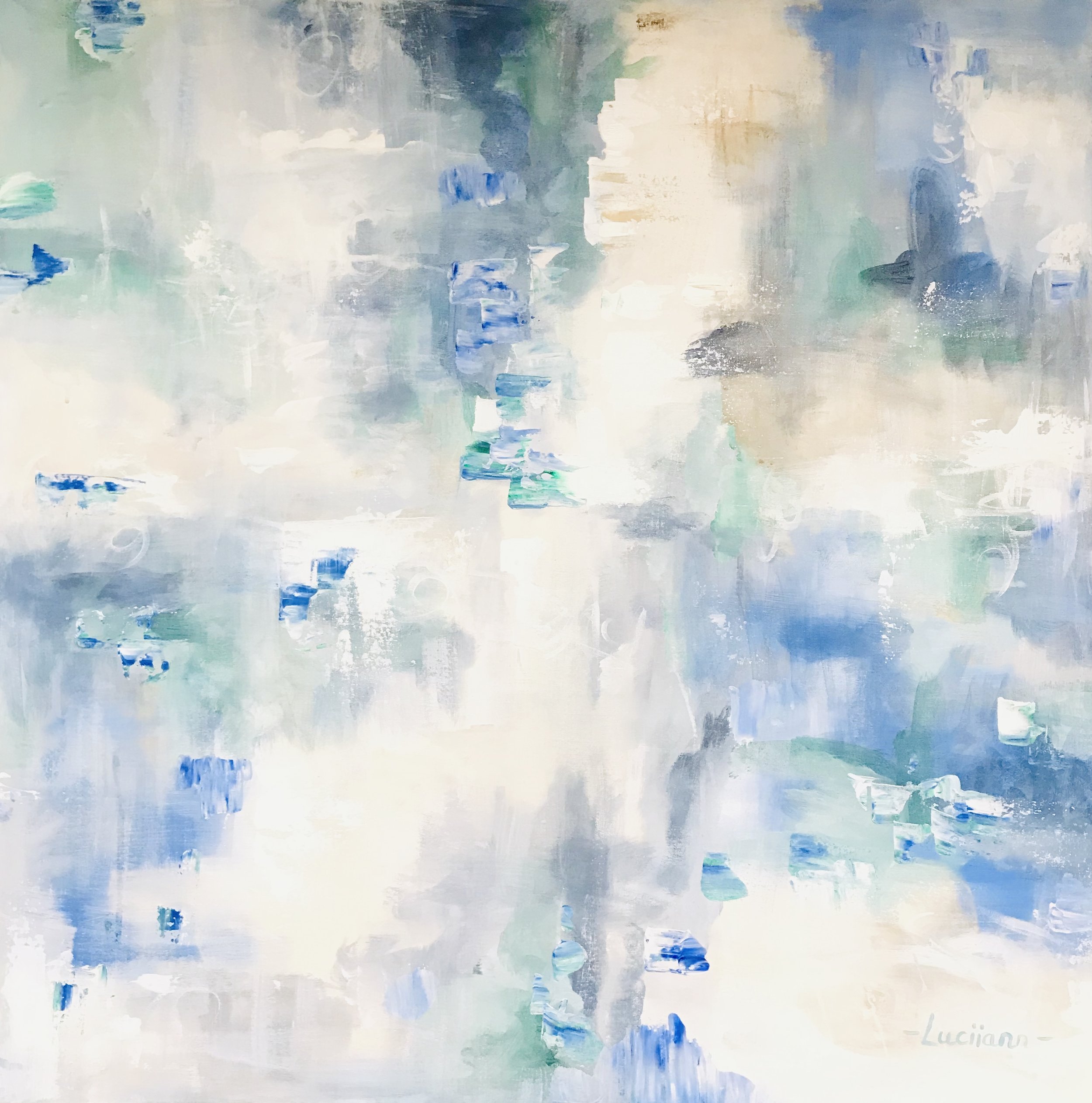 sold out
Original 'Dancing Water' 80 x 80cm, Acrylic on Canvas
A beautiful, oversized, contemporary canvas which is reminiscent of shimmering lakes in the springtime.
Monet's famous waterlilies was a huge source of inspiration for this uplifting abstract.
Drenched in watered down pale blues, soft creams and minty green hues and contrasted with striking palette knife texture - this piece is sure to add peace, elegance and serenity to any space.
Commissions:
- If you would like to commission this piece in a different size or using different colours, please get in touch to discuss your requirements.
- This piece can be customised to compliment any space (e.g.: Metallics, size, shape or other colour themes can be used to compliment existing furniture, fabrics, upholstery etc)
- You can expect excellent customer service, with one to one contact from myself and regular updates and photographs of your painting in progress. Any adjustments can be made as we go along! A truly personal experience.
Please do message me for further information on all bespoke commissions. There are no obligations and I am happy to answer all of your questions.
Warmest wishes,
Luciiann