Original miniature 'Pretty Petals' Acrylic on Canvas, 20 x 20cm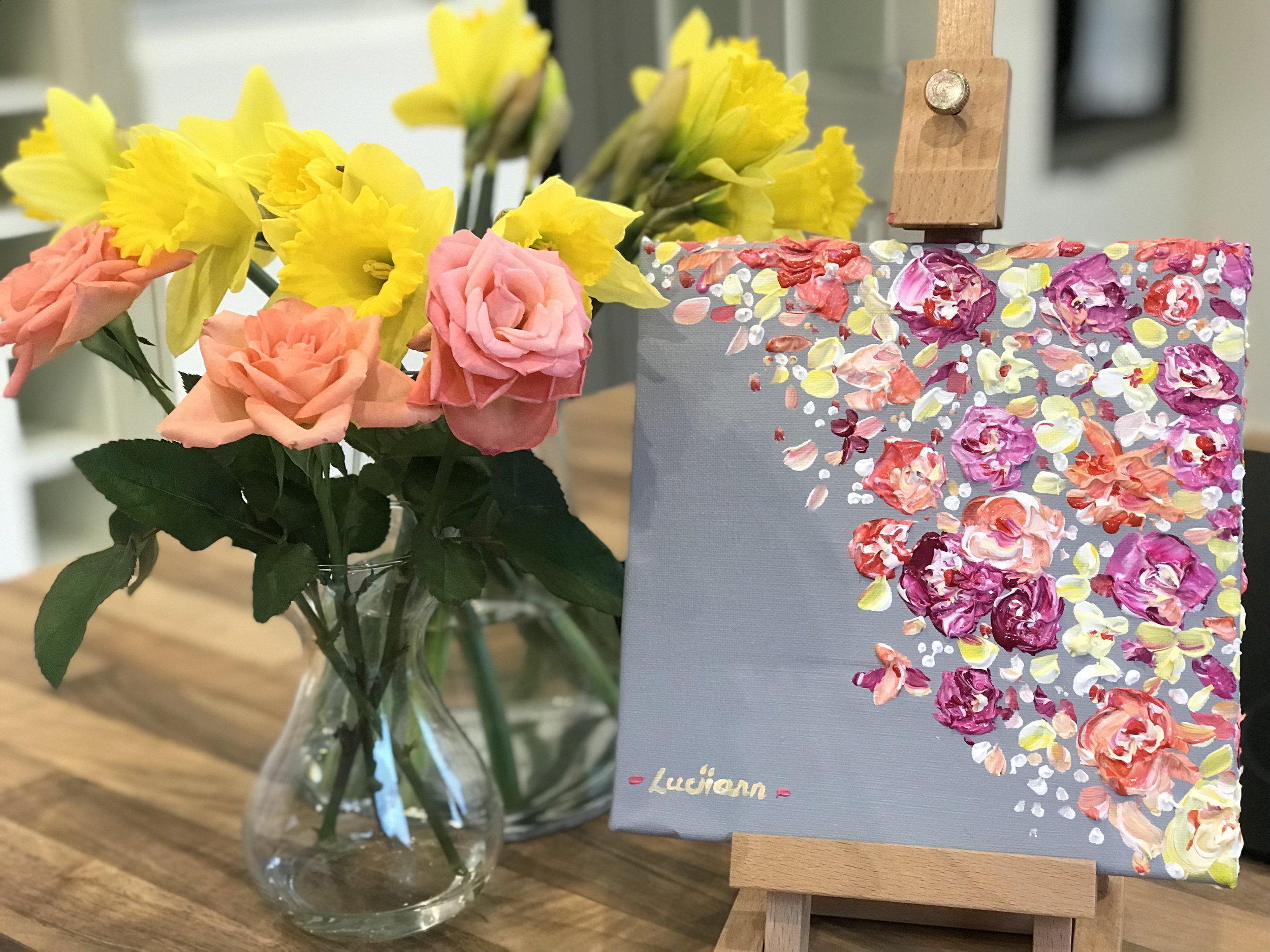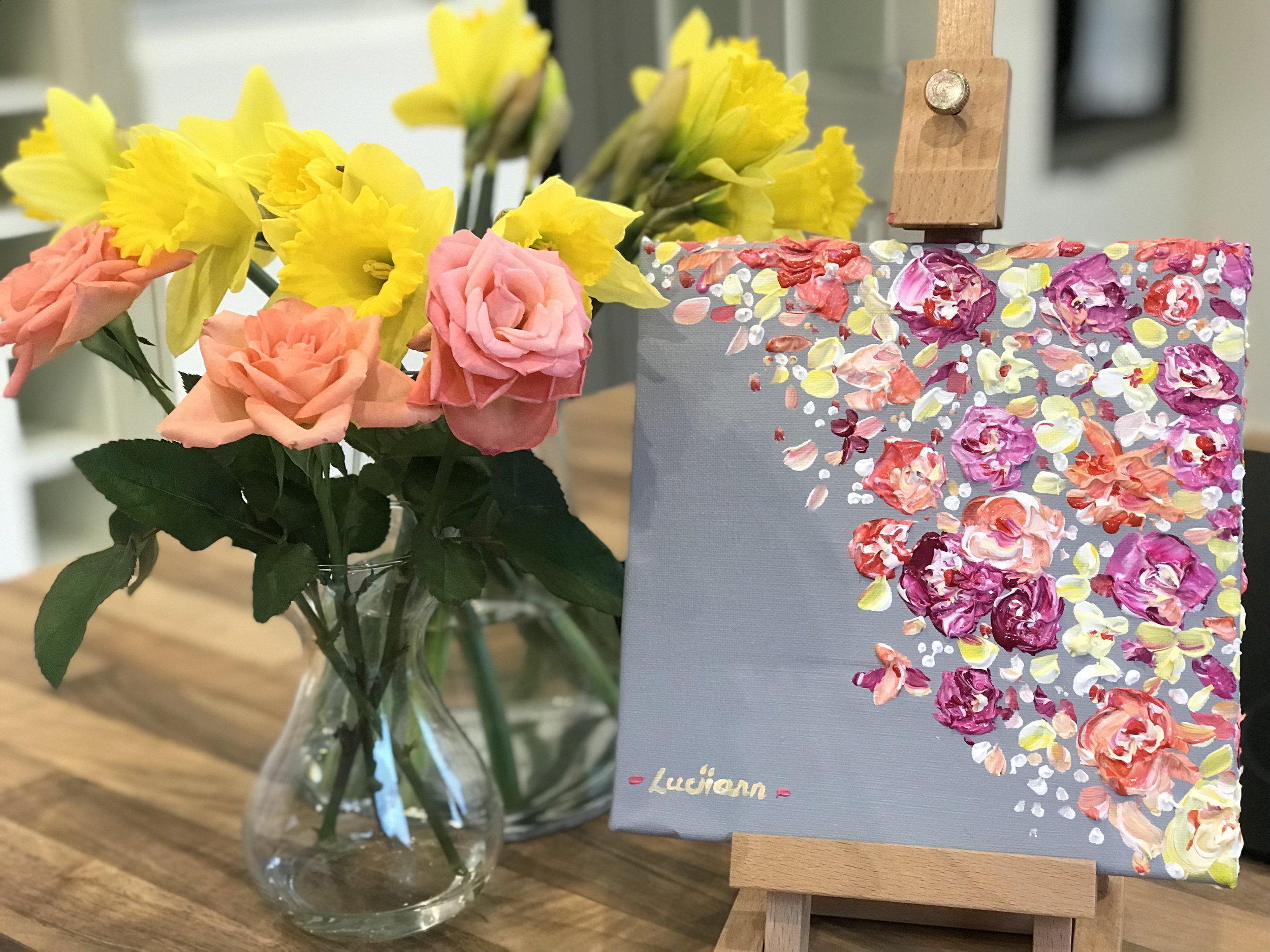 sold out
Original miniature 'Pretty Petals' Acrylic on Canvas, 20 x 20cm
'Pretty Petals' is a delightful miniature canvas that will always make you smile.
With key on trend colours of grey and coral, this piece is full of movement, heavily textured and bursting with colour.
I used palette knife and brush application to create a textured effect, making it seem as if the flowers are falling off the canvas!
Further Information:
All originals come ready to hang, with a certificate of authenticity, hand written note and a heart shaped fragment of the original artist's palette.
Commissions:
- I can take commissions to suit your specific requirements.
- This piece can be customised to compliment any space (e.g.: Metallics, size, shape or other colour themes can be used to compliment existing furniture, fabrics, upholstery etc)
- You can expect excellent customer service, with one to one contact from myself and regular updates and photographs of your painting in progress. Any adjustments can be made as we go along! A truly personal experience.
Please do message me for further information on all bespoke commissions. There are no obligations and I am happy to answer all of your questions!
Warmest wishes,
Luciiann