Framed Original 'Peony Everlasting', 95cm x 95cm, Acrylic on Canvas. FREE UK SHIPPING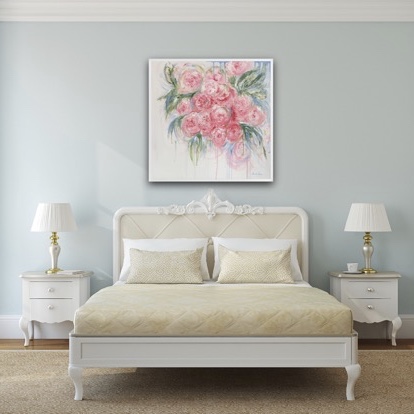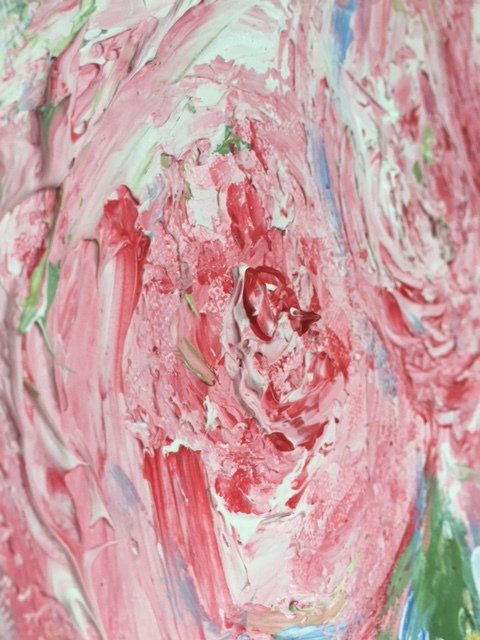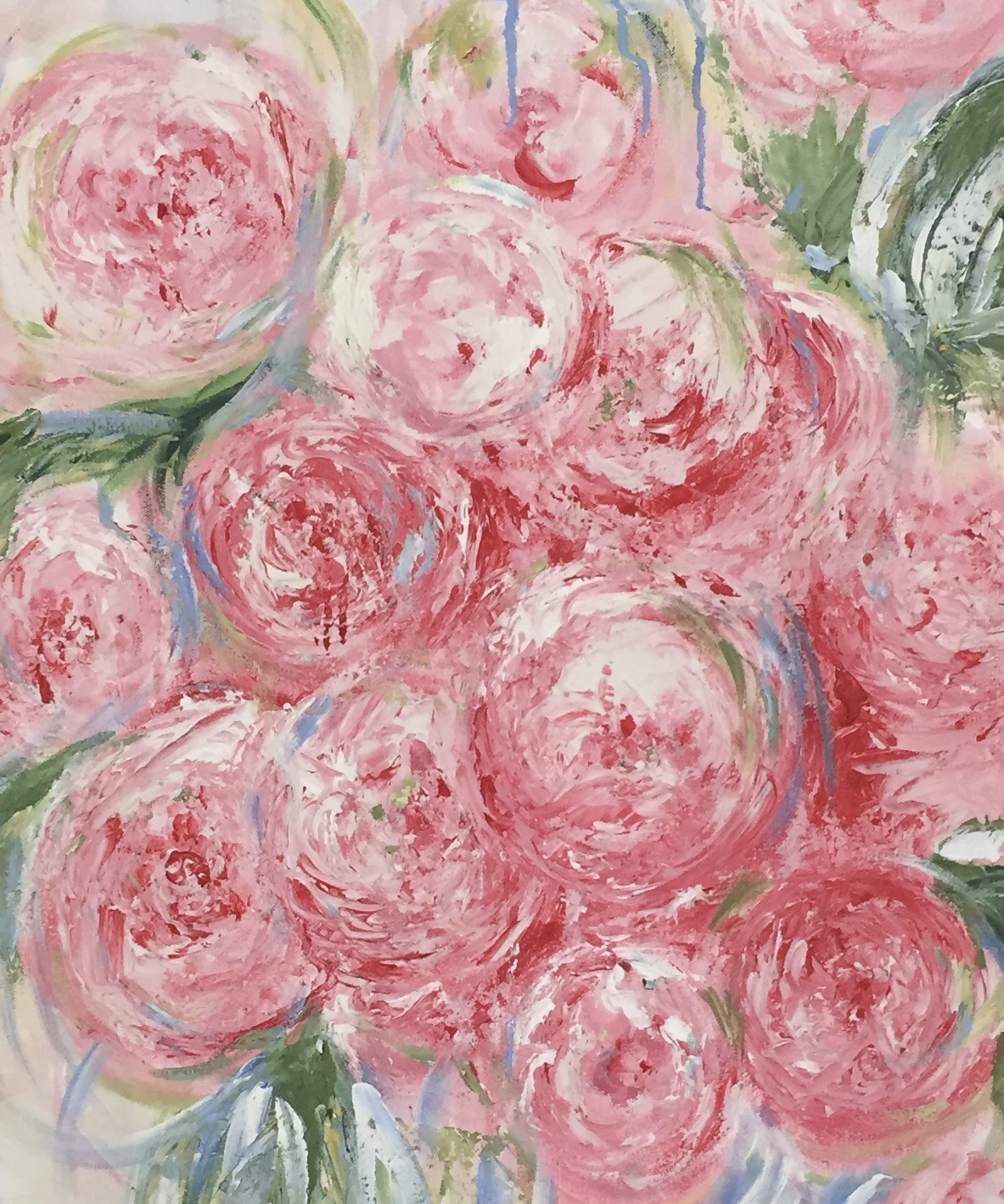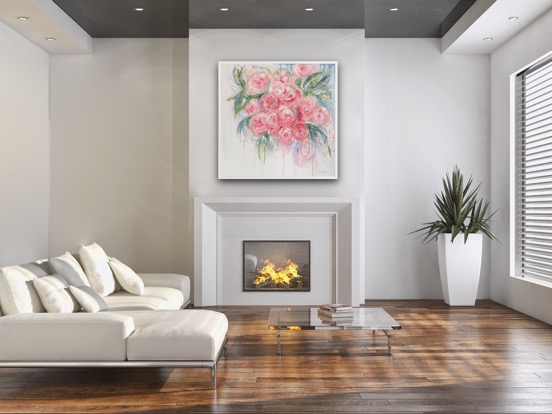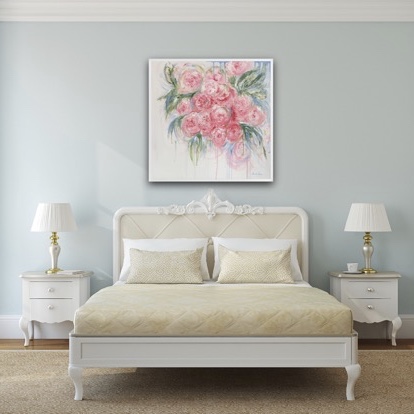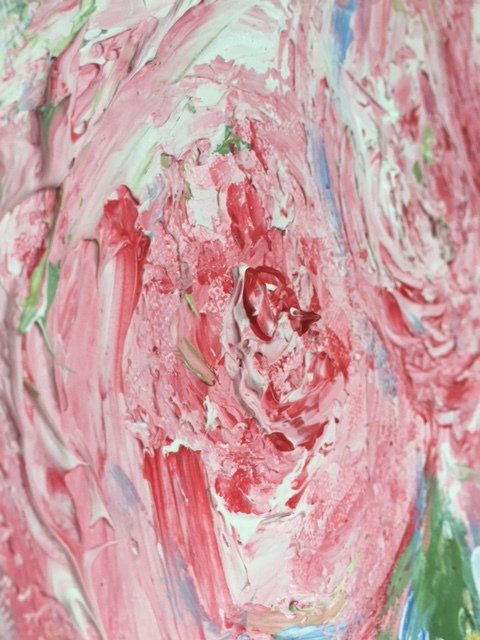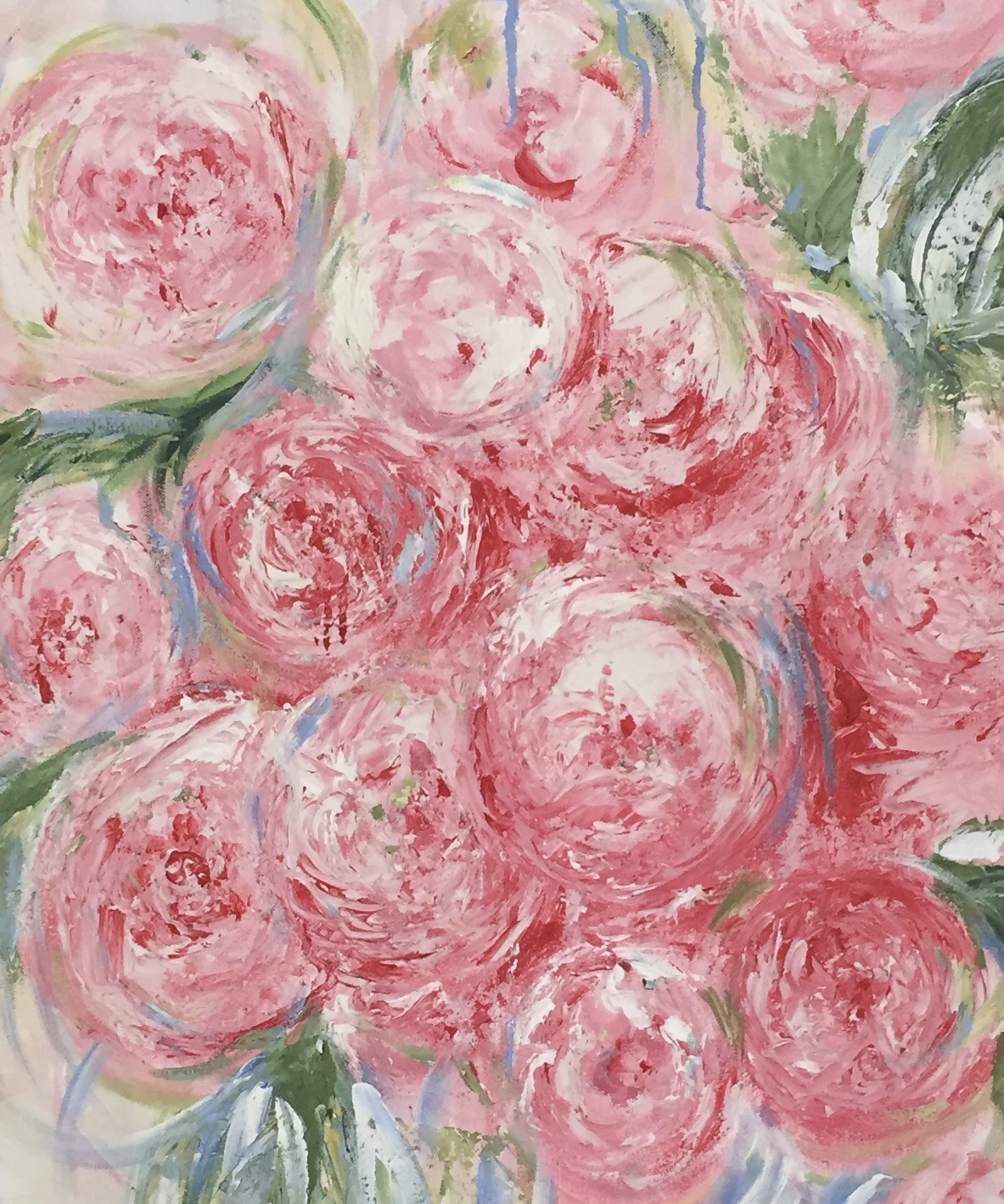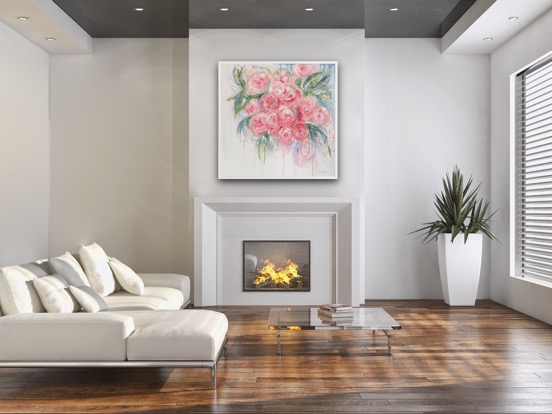 sold out
Framed Original 'Peony Everlasting', 95cm x 95cm, Acrylic on Canvas. FREE UK SHIPPING
A hand painted original piece that would make a perfect gift for Weddings, Anniversaries, Valentines, Mothers Day, birthdays...the list goes on! Nothing says I love you more than flowers, and here they are permanently captured in their fullest, most romantic splendour!
Finished with a handmade, bespoke, White Gloss Frame, this piece is strikingly beautiful.
This painting was a pure joy to create! Acrylics are a wonderful medium, and here I have used them in a variety of ways from heavily watered down to create delicate details and fragile washes of colour, to thick, bold, textured application for the flowers, giving the impression that they are falling out of the picture!
A combination of brushes and palette knife, this piece never fails to fascinate. Close up you can see the brush strokes and sweeping motion of the palette knife. From a distance, the colours and shapes merge to give an energetic and vibrant impression of fresh peonies in full bloom.
(*Featured in Psychologies Magazine, January 2018 issue)
Further Information:
- A perfect gift for weddings, birthdays, Valentines day, Anniversaries.....This piece arrives carefully packaged and finished using high quality Windsor and Newton Varnish for ultimate protection.
- The canvas is not framed to enable personalisation.
- A heart shaped segment of the original palette is enclosed, together with a hand written note from the artist in a shimmering envelope.
- Guaranteed, fully insured, safe delivery to an address of your choice.

Commissions:
- The original Peony Everlasting (featured) is 80cm x 80cm. However, if you require something bigger or smaller, I can take commissions to suit your specific requirements.
- As each commission is unique, you are guaranteed that no one else will have the same version of Peony Everlasting as you. Indeed, why not send me a photograph of your favourite flowers or Bridal Bouquet and have this as the inspiration for your own original painting??
- This piece can be customised to compliment any space (e.g.: Metallics, size, shape or other colour themes can be used to compliment existing furniture, fabrics, upholstery etc)
- You can expect excellent customer service, with one to one contact from myself and regular updates and photographs of your painting in progress. Any adjustments can be made as we go along! A truly personal experience.

Please do message me for further information on all bespoke commissions. There are no obligations and I am happy to answer all of your questions!
Warmest wishes,
Luciiann