Original 'Regally Bronze', 50 x 50 cm Acrylic on Canvas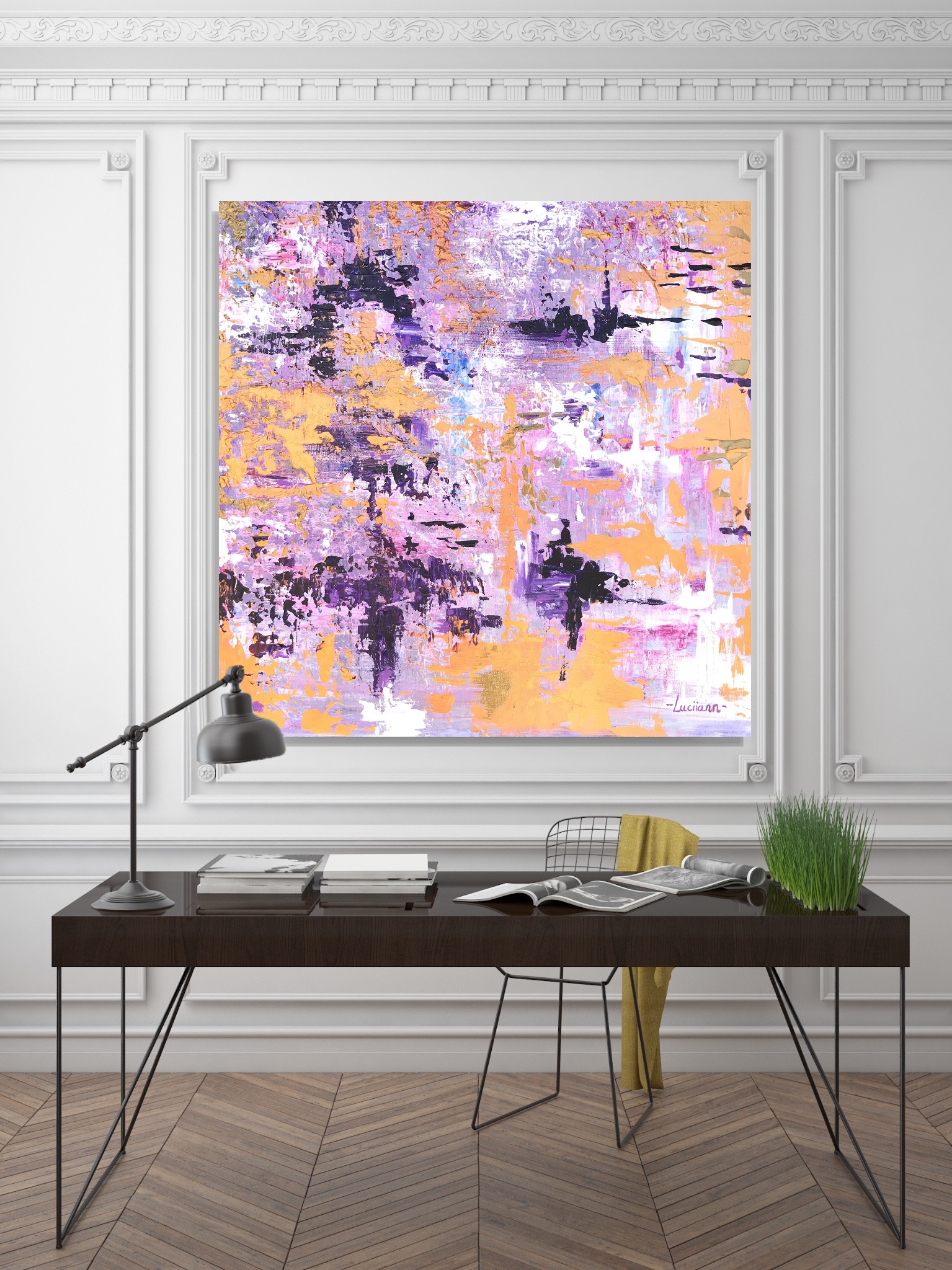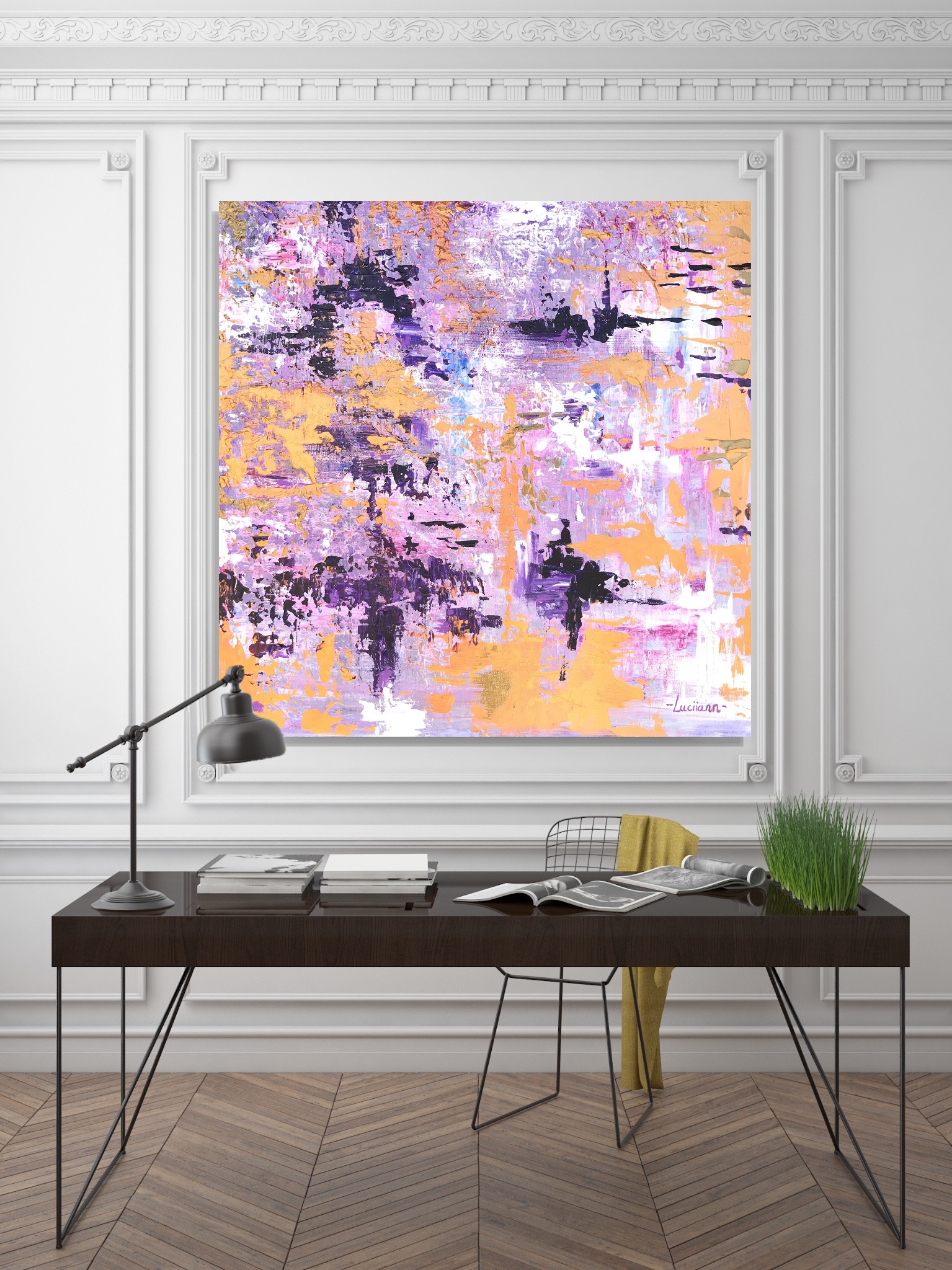 Original 'Regally Bronze', 50 x 50 cm Acrylic on Canvas
The epitome of luxury, 'Regally Bronze' is a majestic addition to the latest collection.
Layer after layer of heavily applied, buttery acrylics in a spectrum of lilacs, purples and white. Hints of Royal Blue that fizz from beneath the textured sheen of colour. The pièce de résistance? Glistening sheets of bubbling copper and gold; a glorious molten mess of metallics!
This piece was a pleasure to create…indeed parts of it were playfully created with a squeegee and palette knife, giving it that fresh 'movement' of vibrant colour.
This piece would look equally stunning against a minimal backdrop or luxurious, ornate classical style interior.
Please note: If you would like this piece created in a different colour palette, please contact us directly to discuss your requirements.