Original 'Spring Cascade', 91cm x 61cm, Acrylic Canvas. FREE UK SHIPPING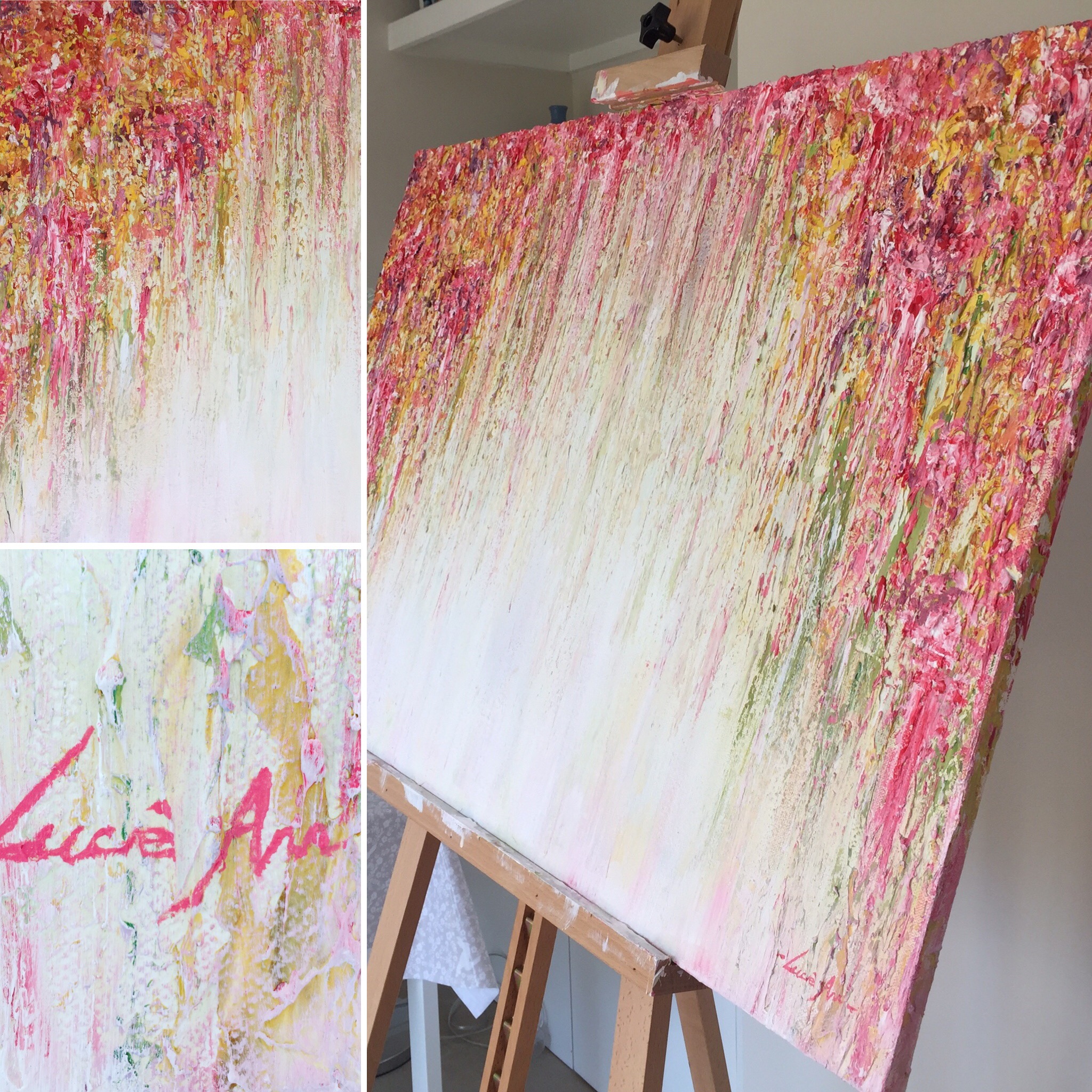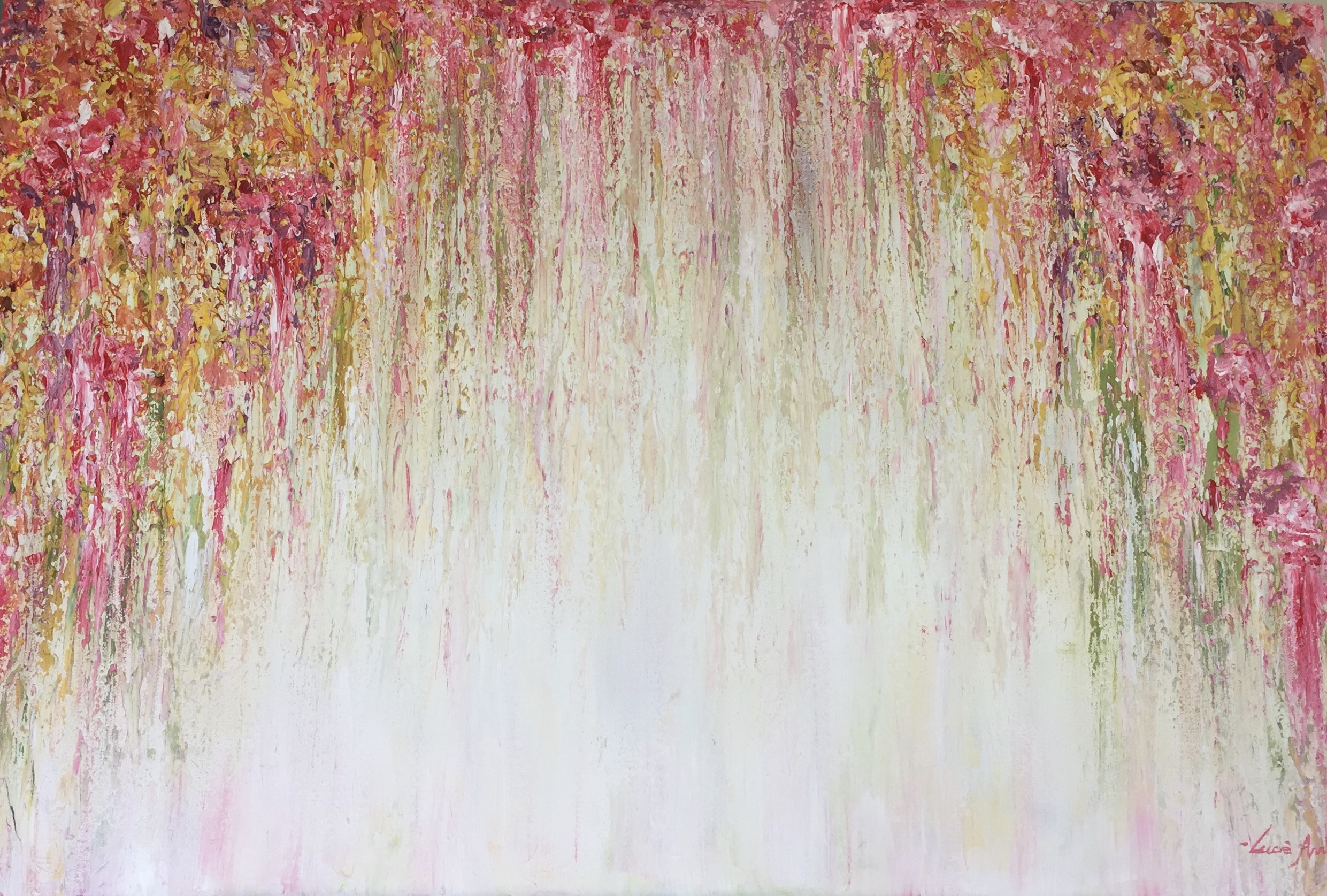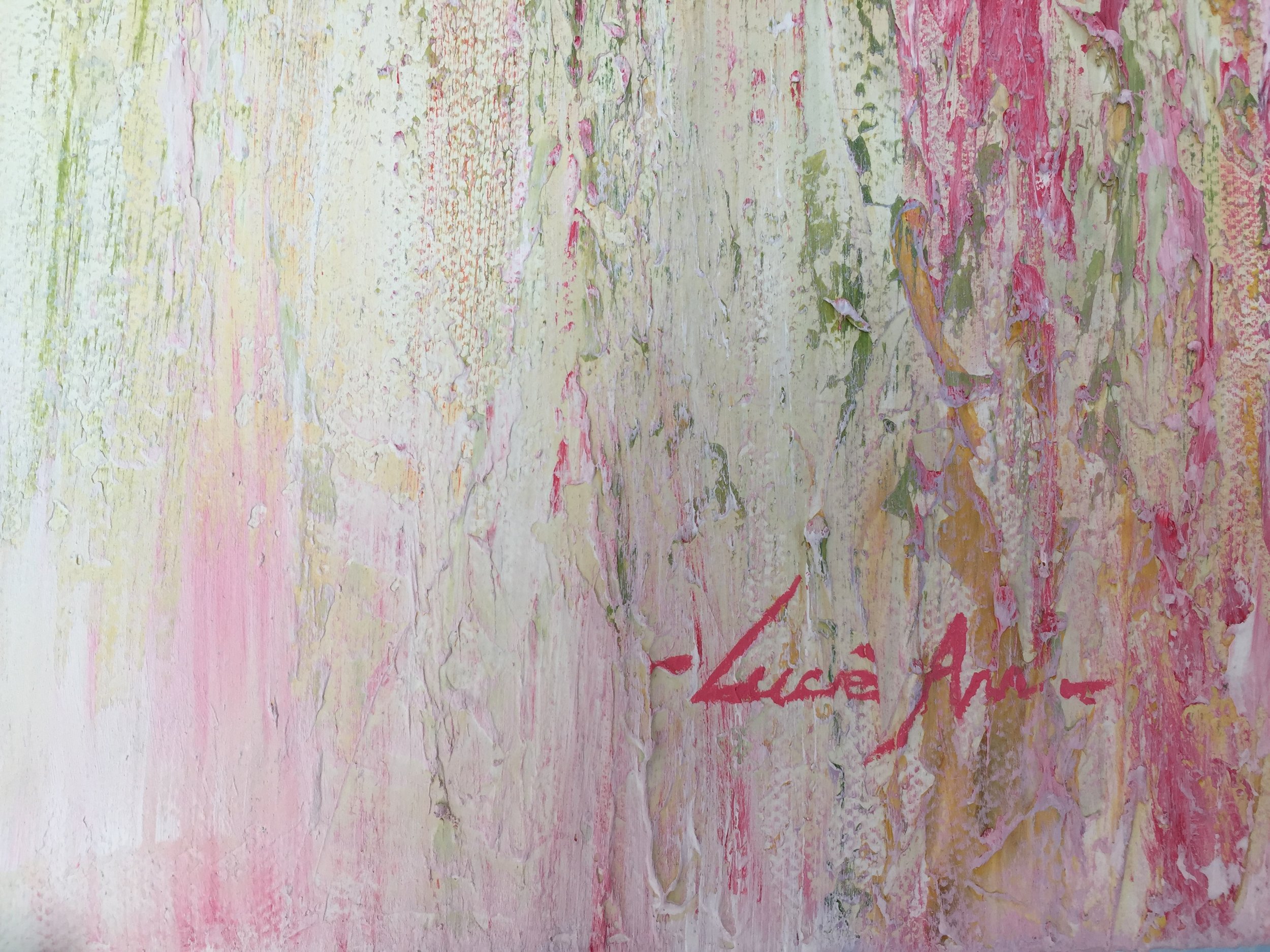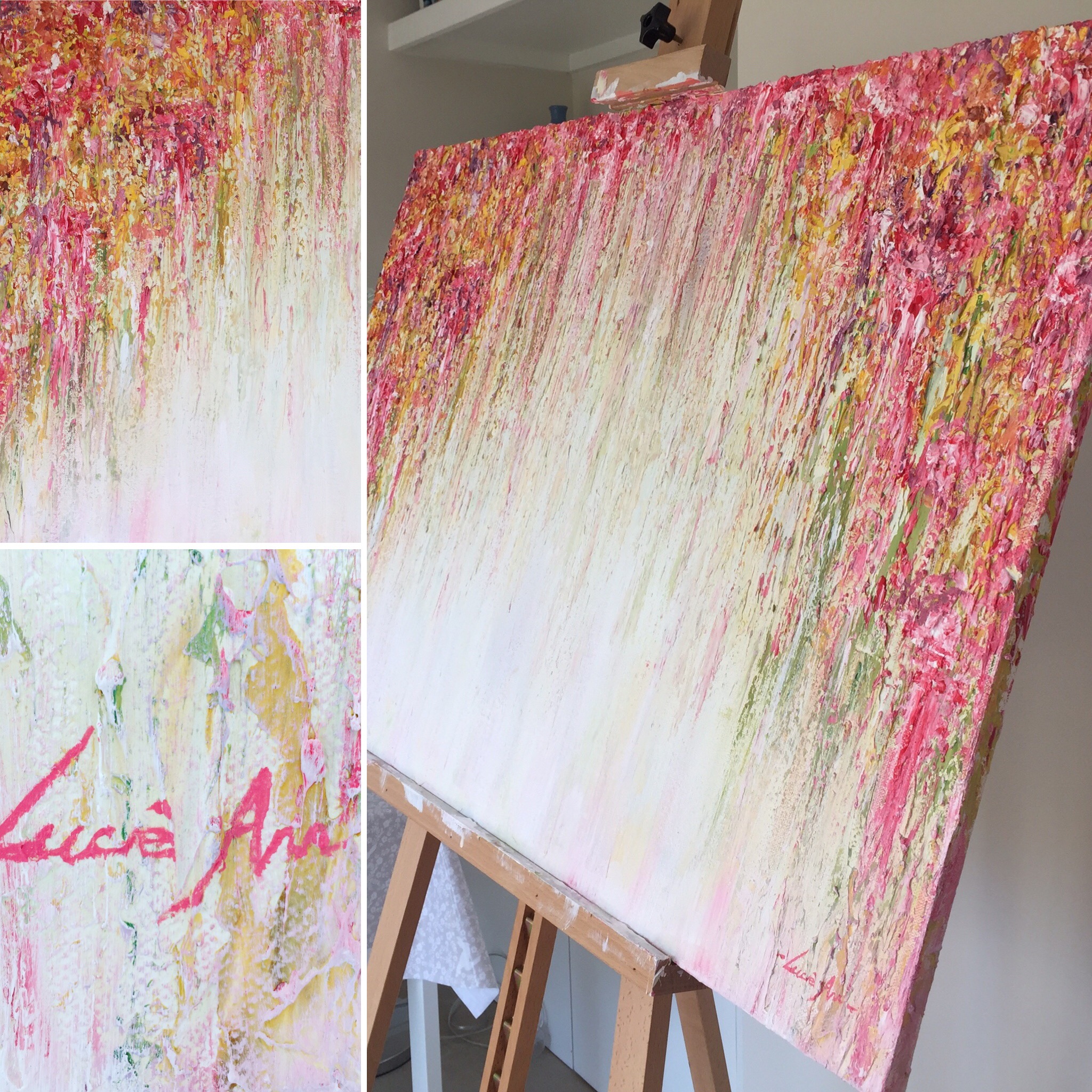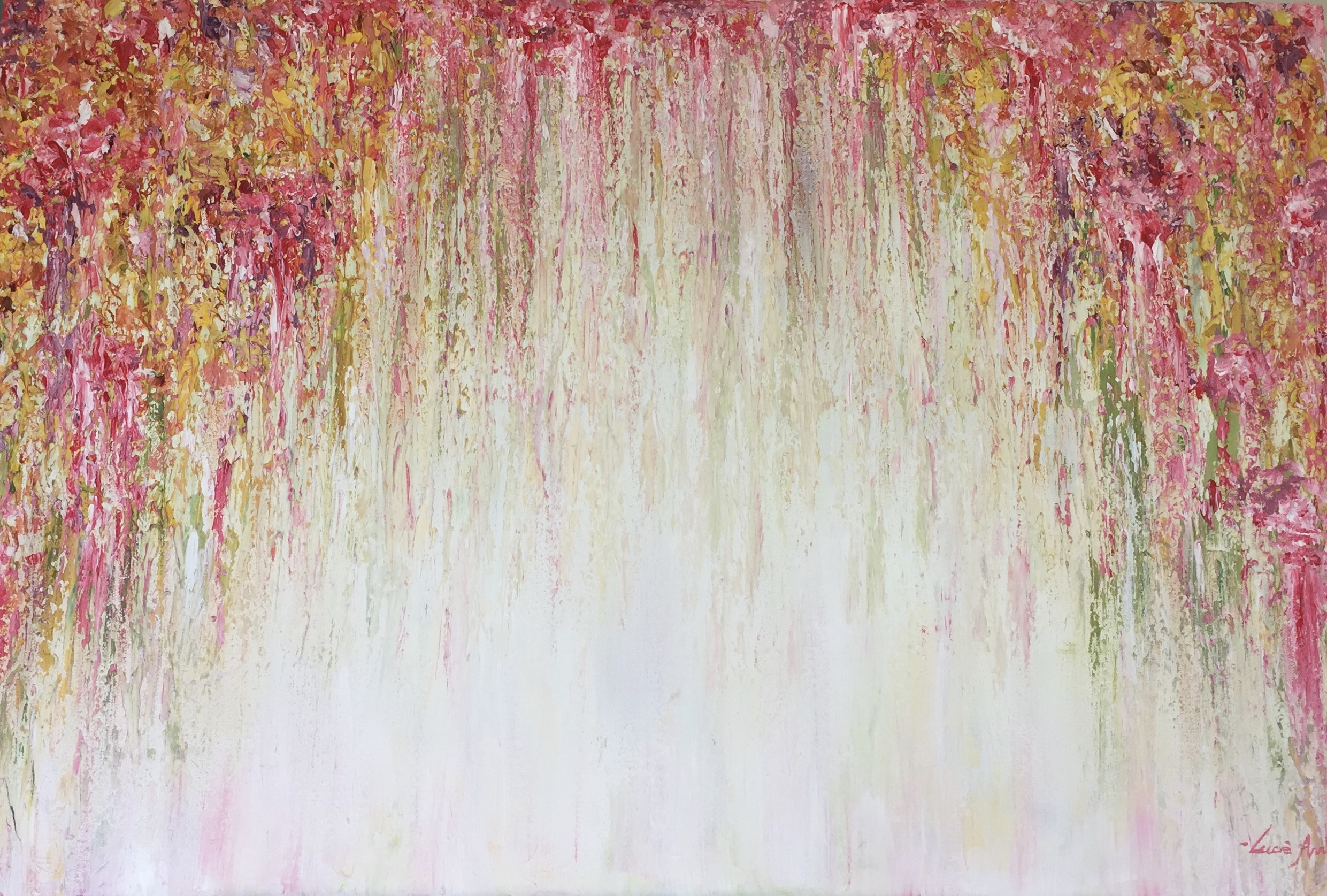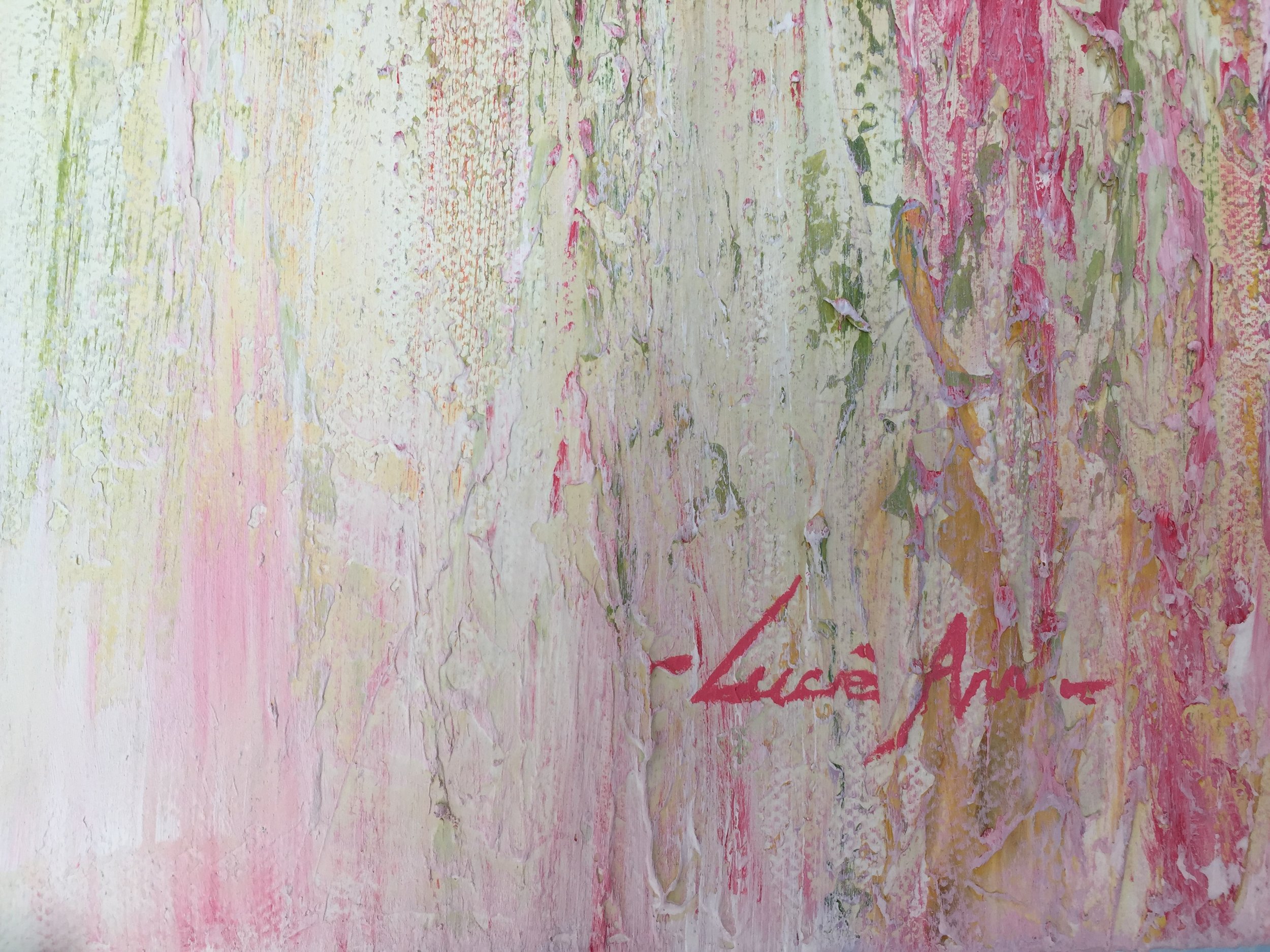 sold out
Original 'Spring Cascade', 91cm x 61cm, Acrylic Canvas. FREE UK SHIPPING
stunning, statement piece handcrafted by the artist using a combination of acrylic paint and texturing paste on 91cm X 61cm stretched canvas. A beautifully feminine piece that compliments any space with class and elegance.
The combination of palette knife and brush application creates 3D, textured effect, giving the impression of a beautiful 'cascade' of spring blossoms in a spectrum of pink, orange, green and yellow.
The original was commissioned by the editor of national publication Psychologies Magazine (as featured in the photograph). Luciiann Gifted Art was featured in the January 2018 issue of Psychologies Magazine.
Palette knife and brush creates 3D, textured effect, creating a beautiful 'cascade' of blossoms in a spectrum of pink, orange, green and yellow.

Further Information:
- A perfect gift for weddings, birthdays, Valentines day, Anniversaries.....This piece arrives carefully packaged and finished using high quality Windsor and Newton Varnish for ultimate protection.
- The canvas is not framed to enable personalisation.
- A heart shaped segment of the original palette is enclosed, together with a hand written note from the artist in a shimmering envelope.
- Guaranteed, fully insured, safe delivery to an address of your choice.
Commissions:
- The original Spring Cascade (featured) is 91cm x 61cm. However, if you require something bigger or smaller, I can take commissions to suit your specific requirements.
- As each commission is unique, you are guaranteed that no one else will have the same version of Spring Cascade as you. Indeed, why not rename to suit yourself...Winter Cascade anyone??
- This piece can be customised to compliment any space (e.g.: Metallics, size, shape or other colour themes can be used to compliment existing furniture, fabrics, upholstery etc)
- You can expect excellent customer service, with one to one contact from myself and regular updates and photographs of your painting in progress. Any adjustments can be made as we go along! A truly personal experience.