Original 'Triple Espresso' Triptych, 3 x 60cm x 60cm, Acrylic on Canvas. FREE UK SHIPPING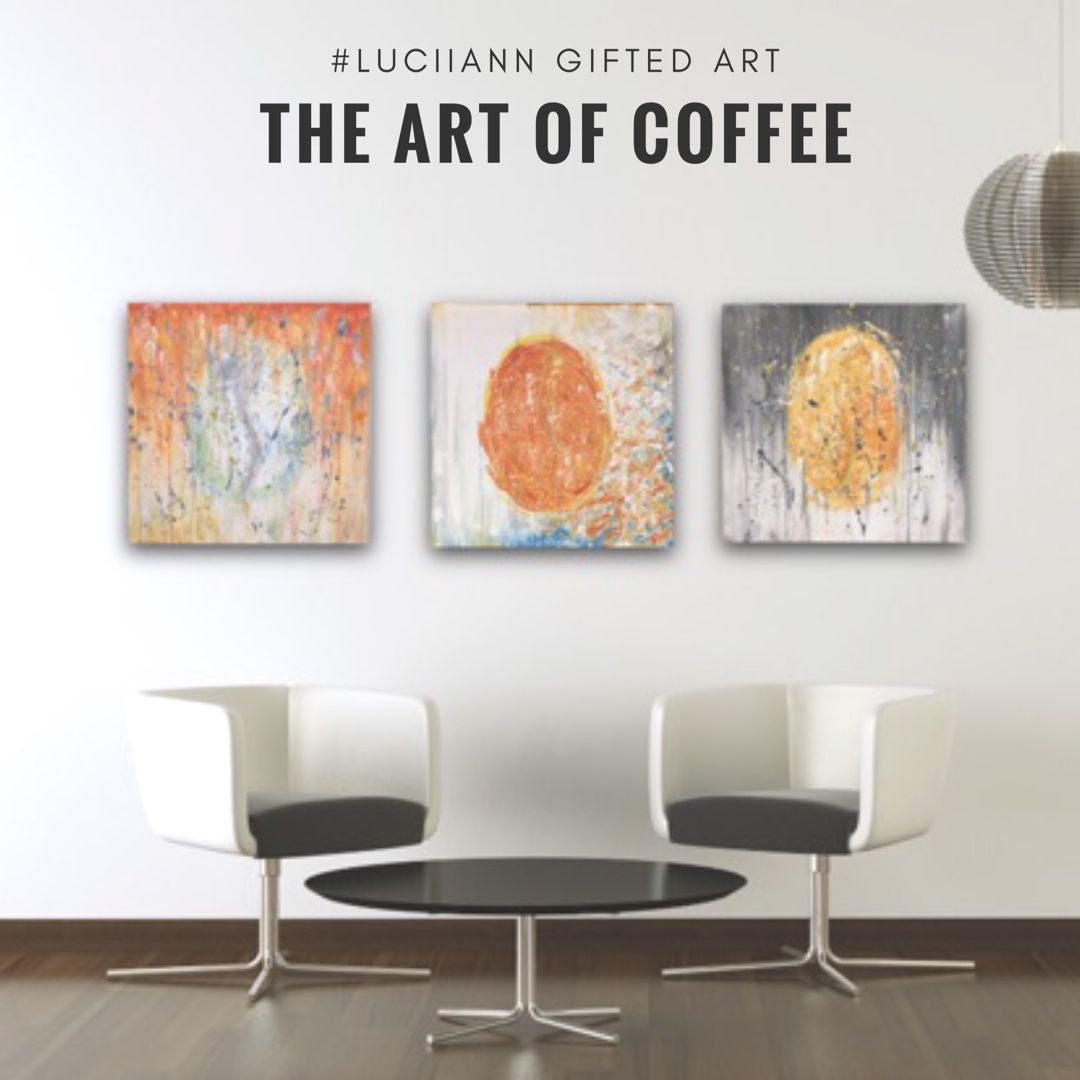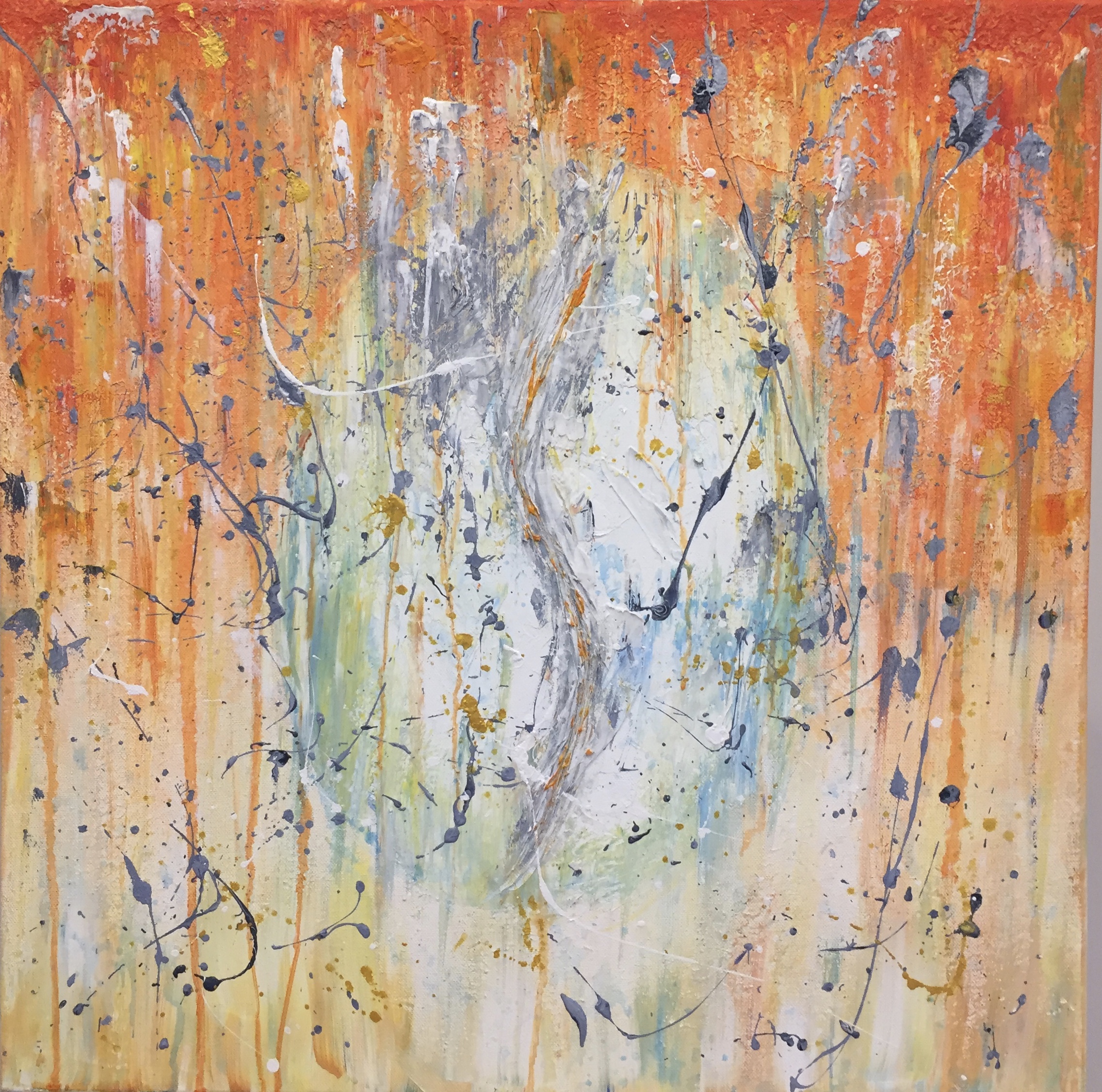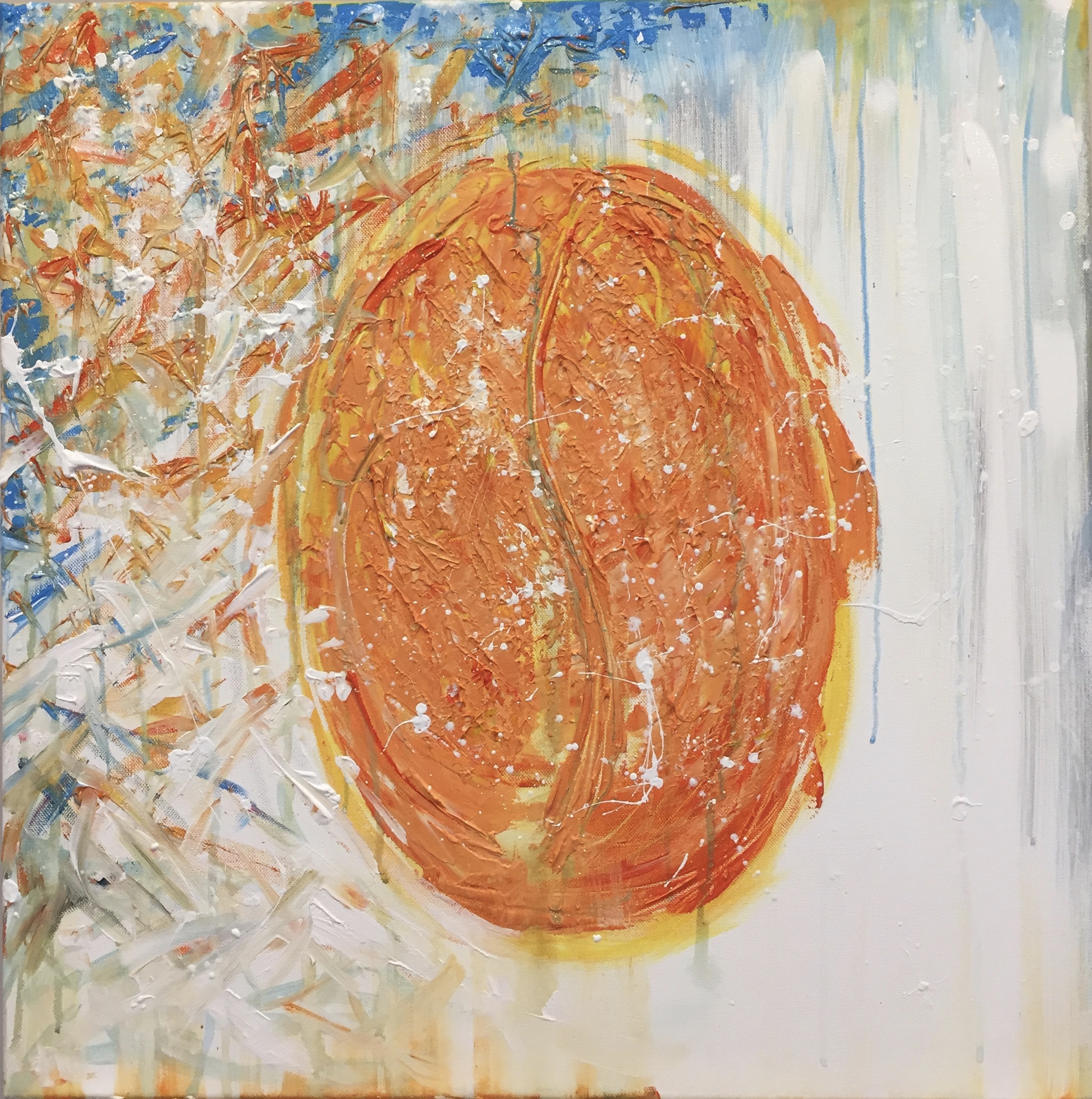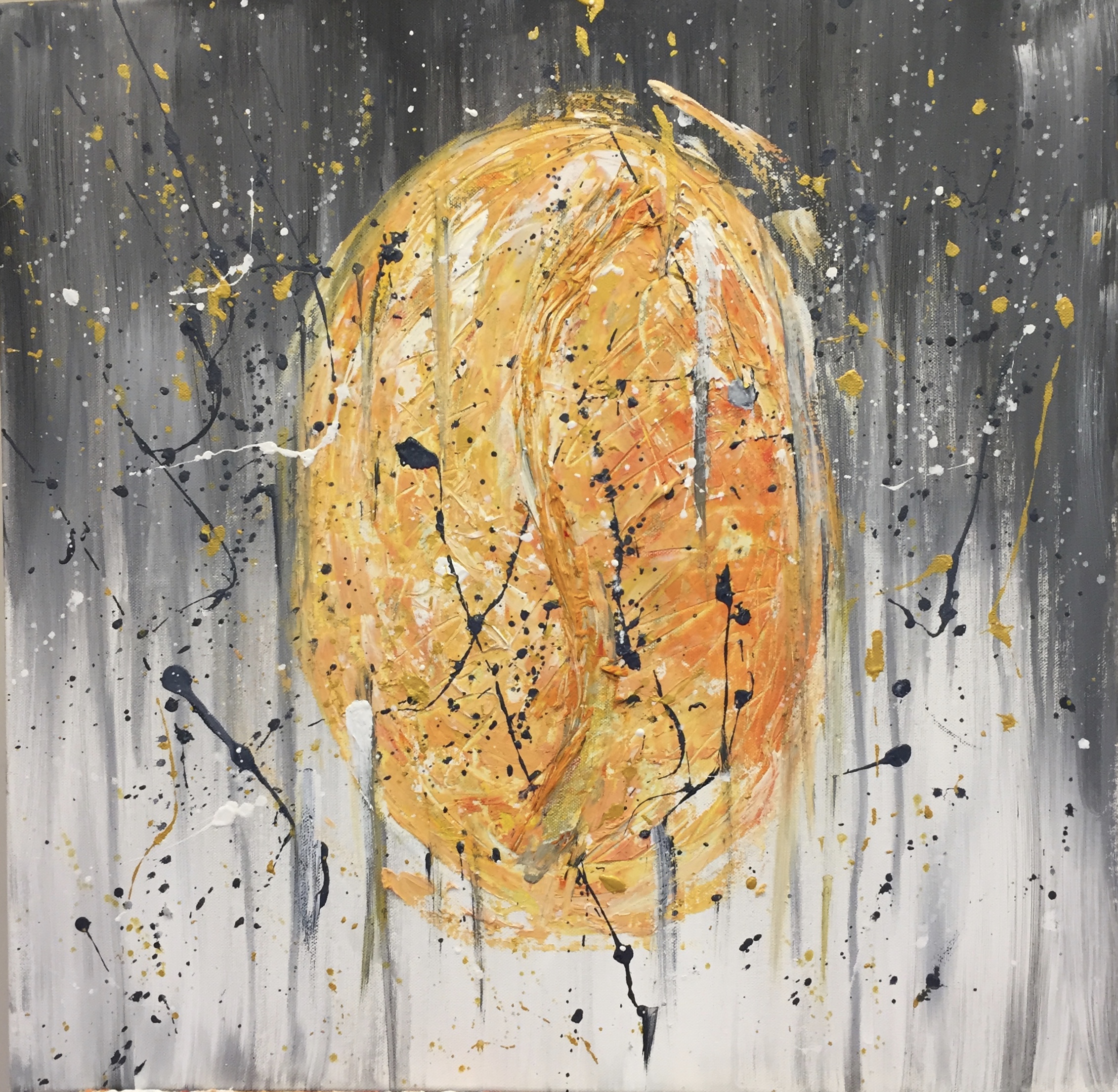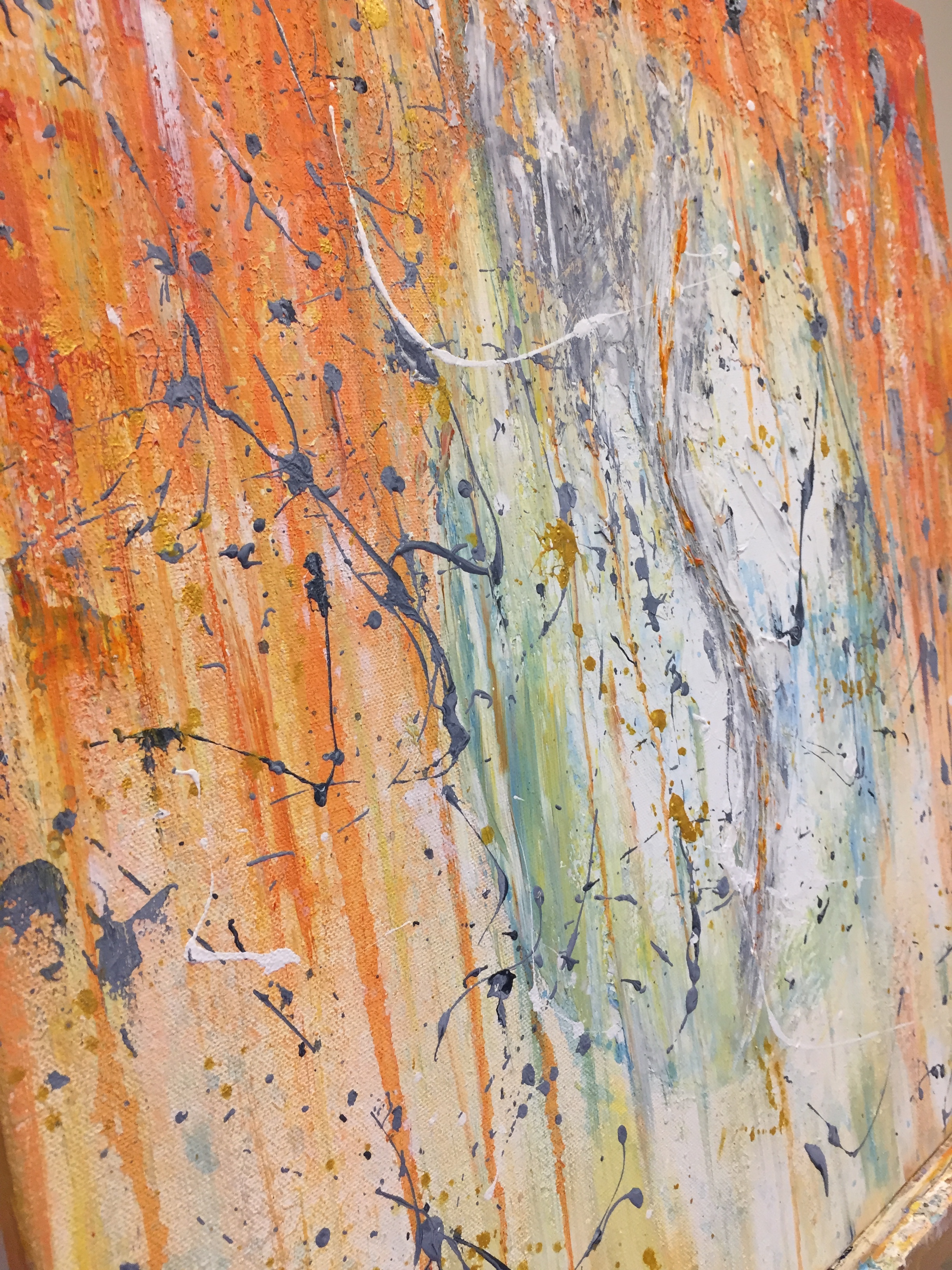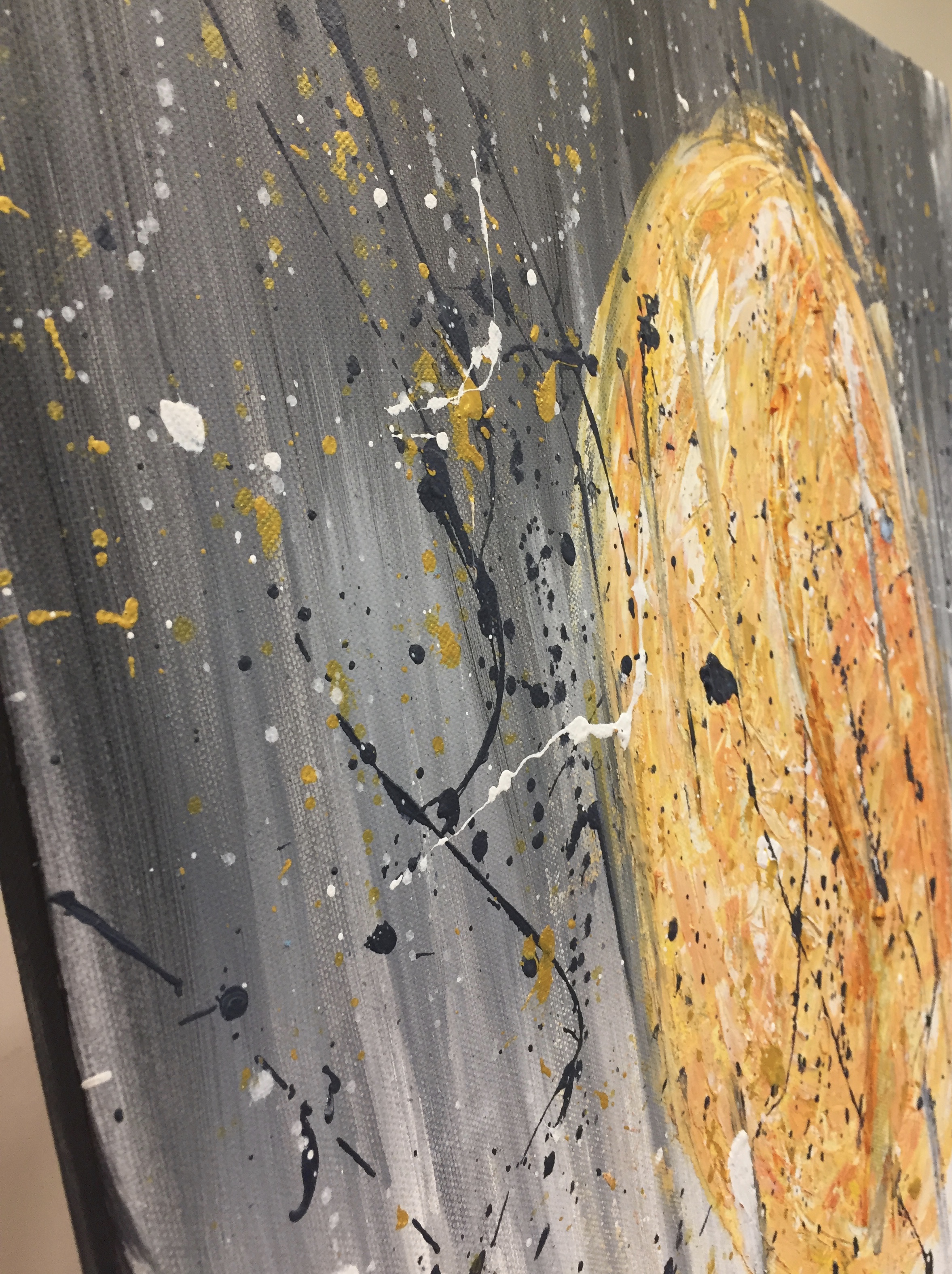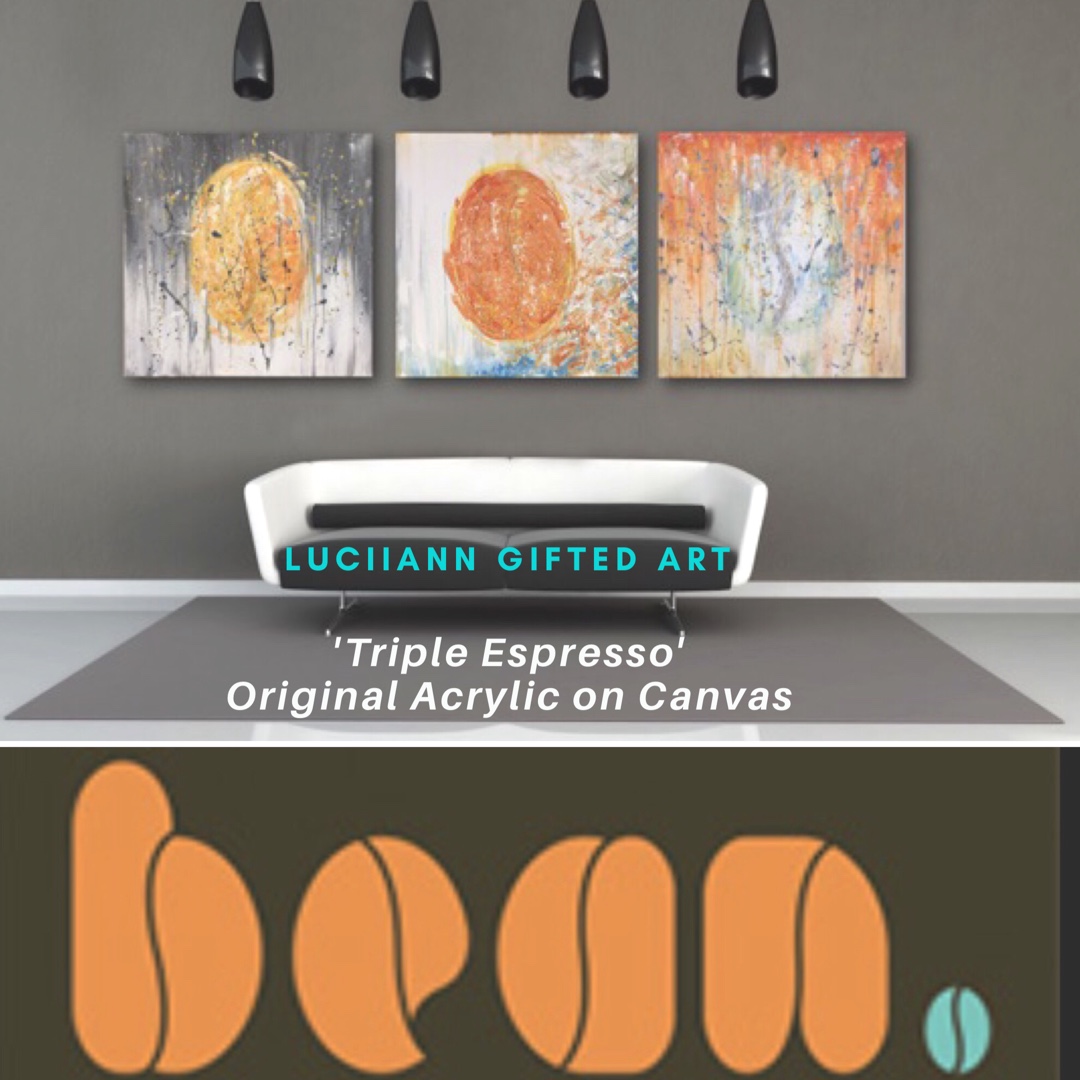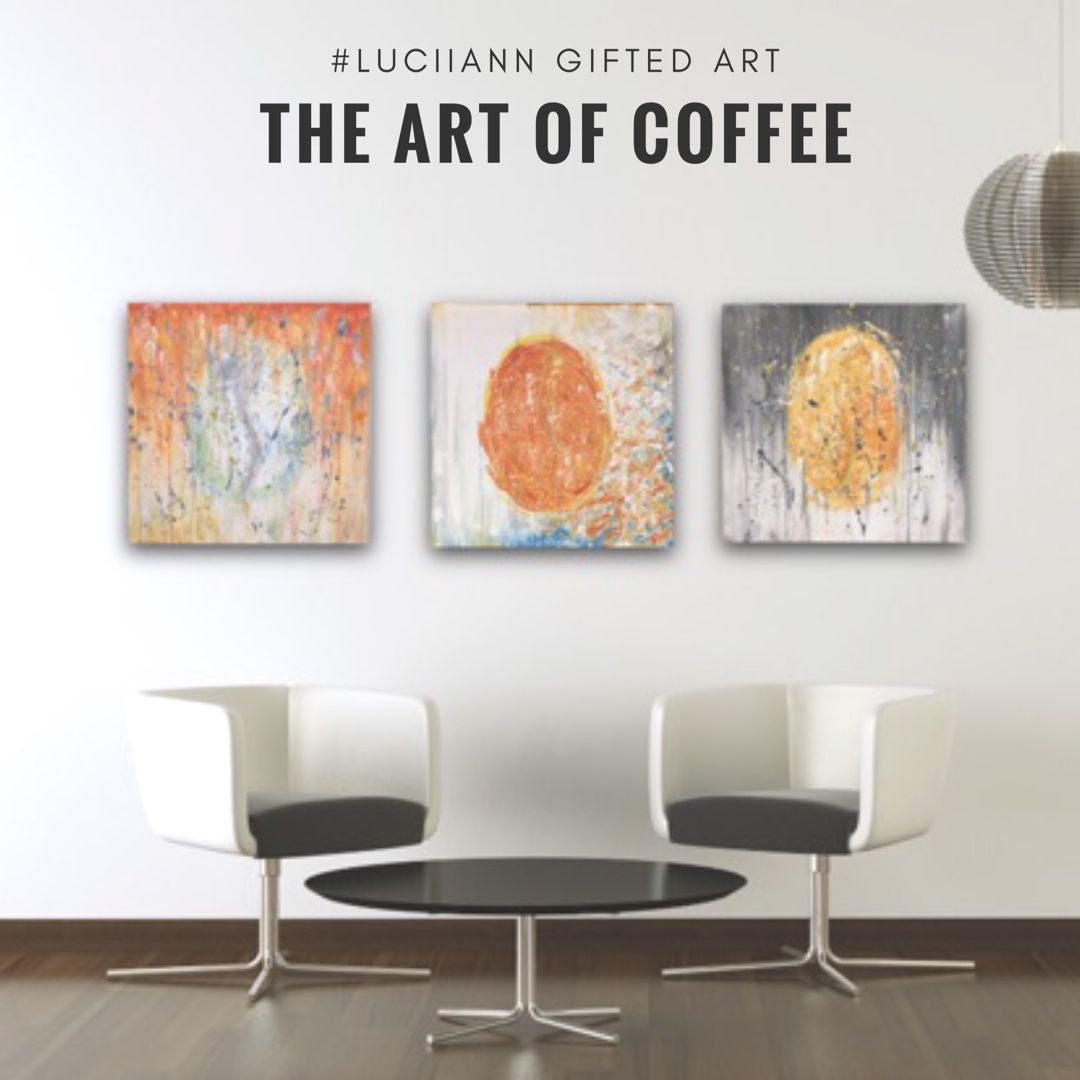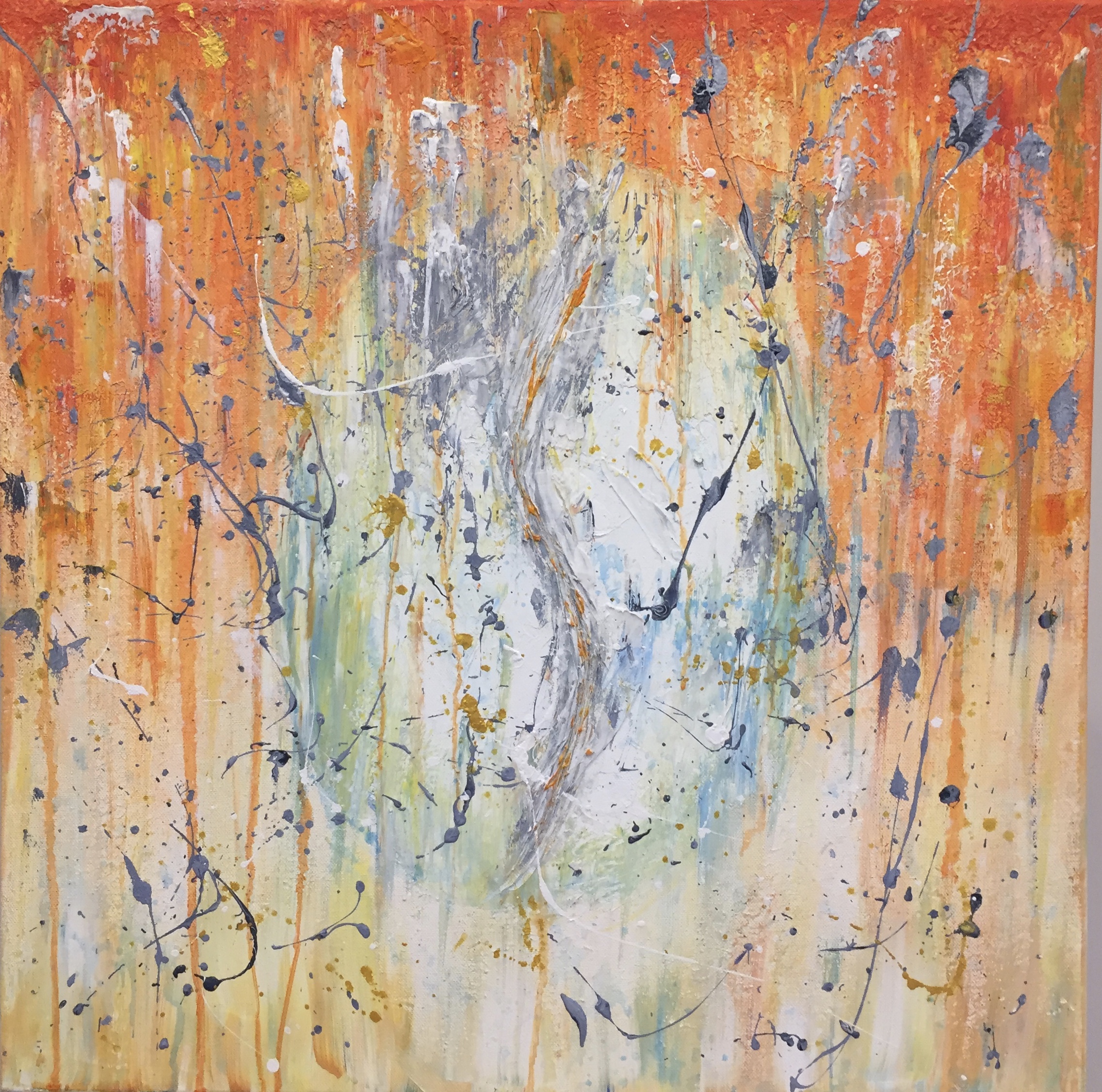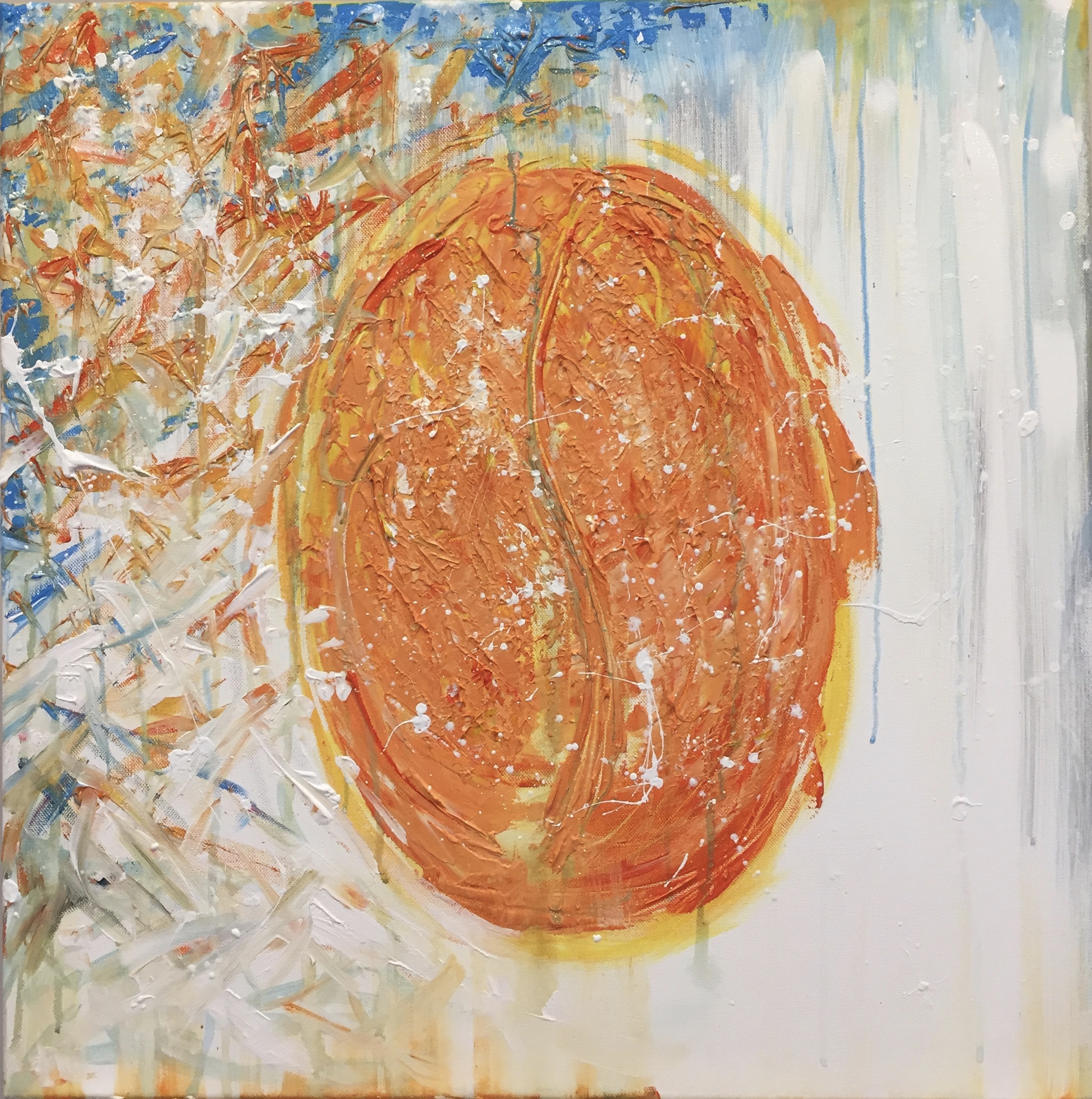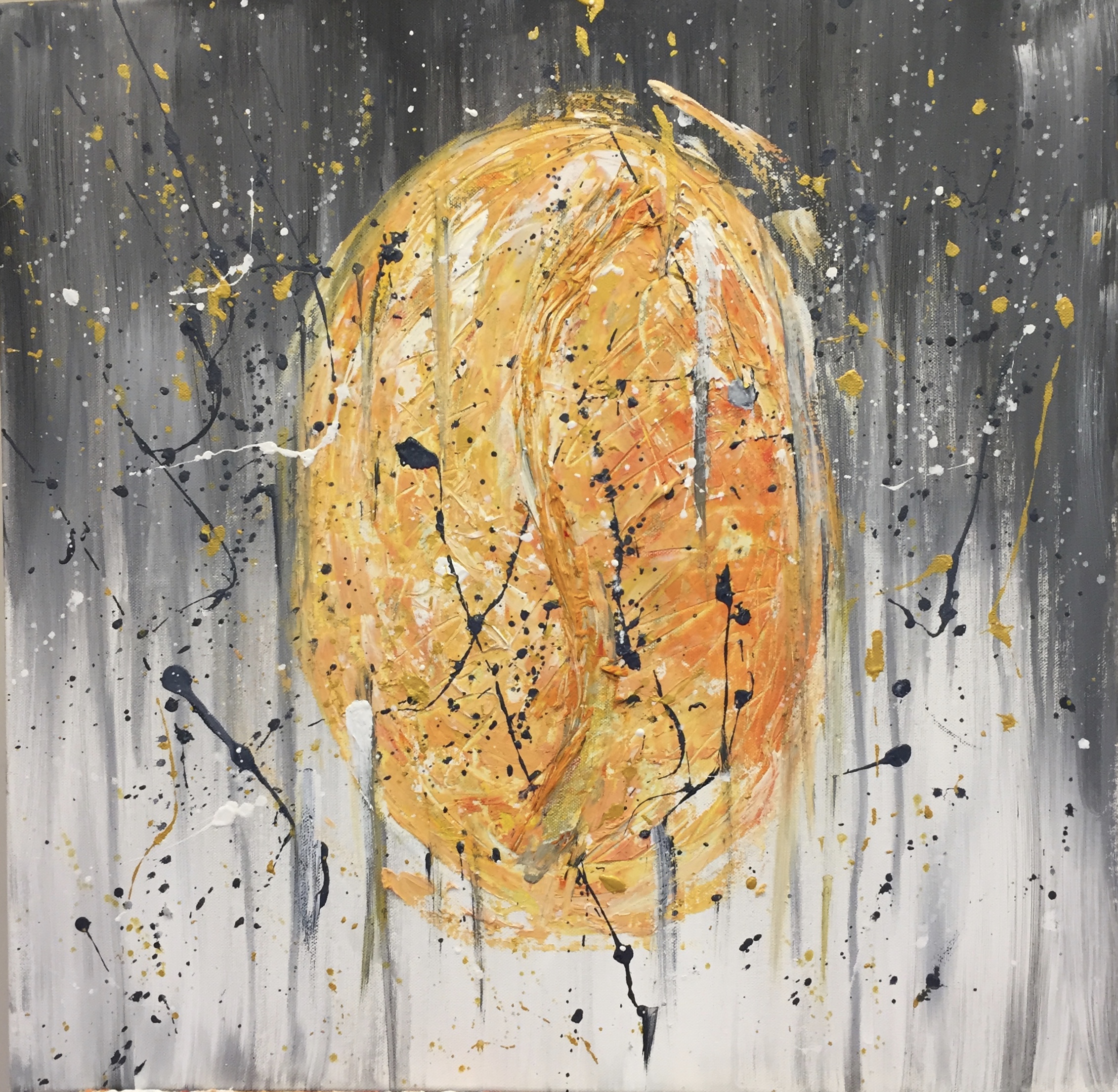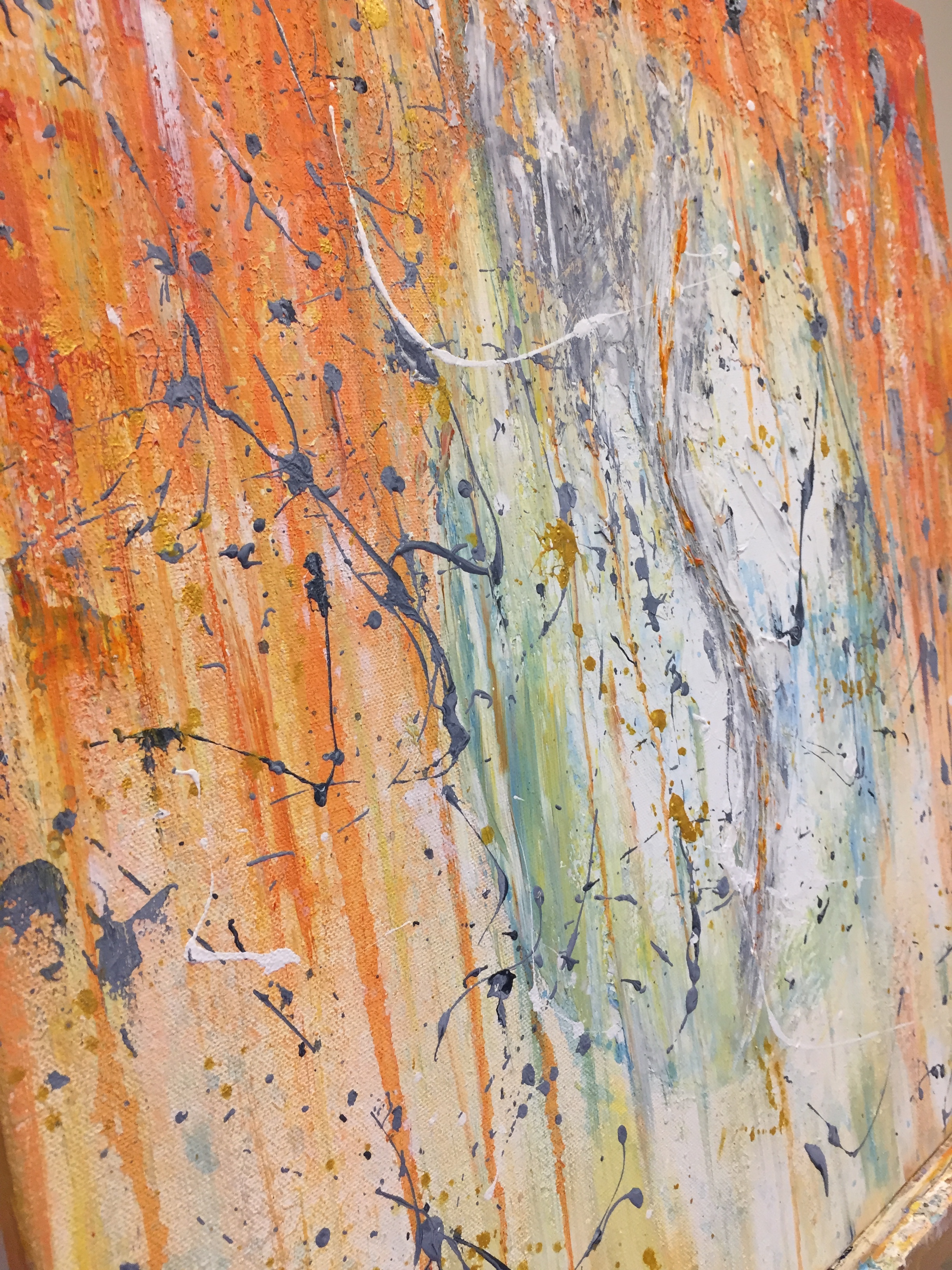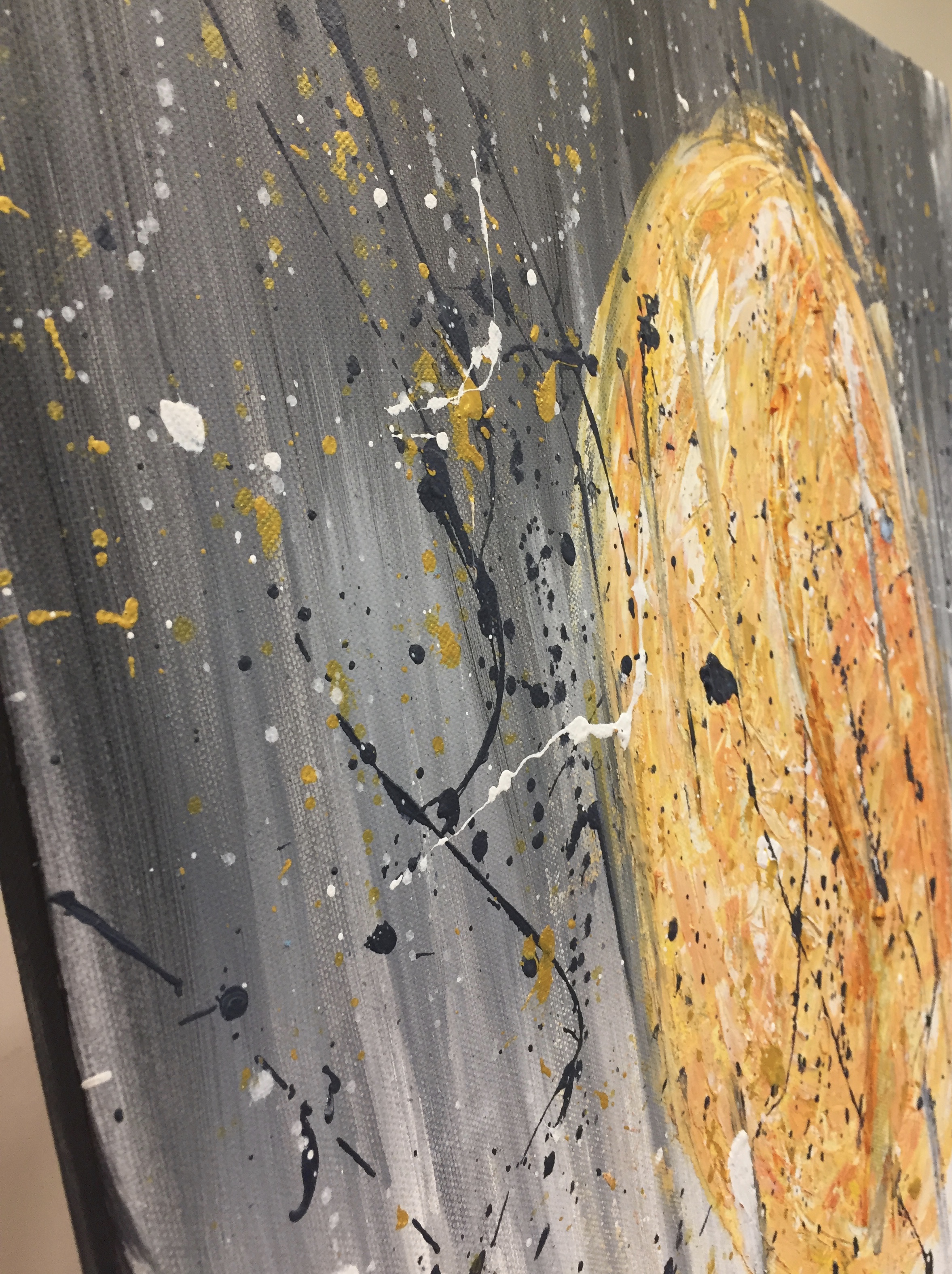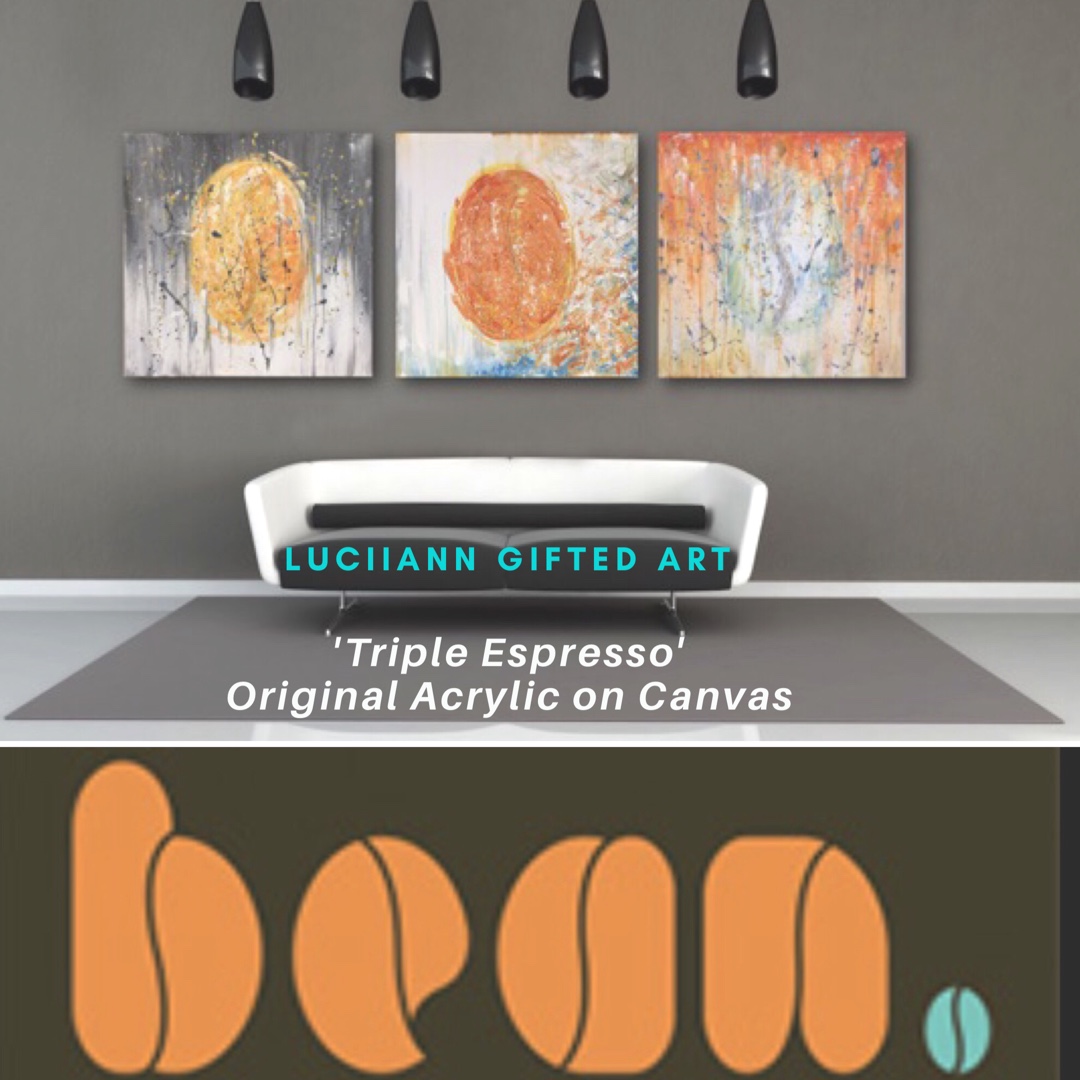 sold out
Original 'Triple Espresso' Triptych, 3 x 60cm x 60cm, Acrylic on Canvas. FREE UK SHIPPING
A vibrant, abstract Triptych series inspired by high end coffee shop interiors.
These striking pieces of art were inspired by luxury coffee shop chain 'Bean', using the coffee bean as it's focus along with the brands colours of zesty orange, turquoise and grey.
Using bold, heavily applied colour with intense tone and texture, these pieces will add drama, style and the 'wow' factor to any interior, whether residential or commercial.
As shown in the images, 'Triple Espresso' is a versatile and flexible installation. The pieces (which each measure 60cm x 60cm) can be moved around, rearranged and re-positioned to create many different looks.
Although they always look better as a threesome, these pieces can also be purchased individually upon request. If you would like to add an extra shot to your 'Triple Espresso', another bespoke piece can be made to add to the collection.
A perfect gift for coffee lovers or Interior Designers who are looking for that special touch to their space.
(*Featured in Psychologies Magazine, January 2018 issue)

Further Information:
- A perfect gift for weddings, birthdays, Valentines day, Anniversaries.....This piece arrives carefully packaged and finished using high quality Windsor and Newton Varnish for ultimate protection.
- The canvases are not framed to enable personalisation.
- A heart shaped segment of the original palette is enclosed, together with a hand written note from the artist in a shimmering envelope.
- Guaranteed, fully insured, safe delivery to an address of your choice.
Commissions:
- Business owner or Interior Designer looking for bespoke artwork that compliments the businesses brand and ethos? Triple Espresso is just one example from my portfolio of business commissions. Contact me to discuss your requirements today!
- The original Triple Espresso (featured) is 60cm x 60cm (per piece). However, if you require something bigger or smaller, I can take commissions to suit your specific requirements.
- As each commission is unique, you are guaranteed that no one else will have the same version of Triple Espresso as you. Indeed, why not rename to suit yourself...Double Espresso anyone??
- This piece can be customised to compliment any space (e.g.: Metallics, size, shape or other colour themes can be used to compliment existing furniture, fabrics, upholstery etc)
- You can expect excellent customer service, with one to one contact from myself and regular updates and photographs of your painting in progress. Any adjustments can be made as we go along! A truly personal experience.