Original Miniature 'Cornsilk Yellow', 20 x 20cm, Acrylic on Canvas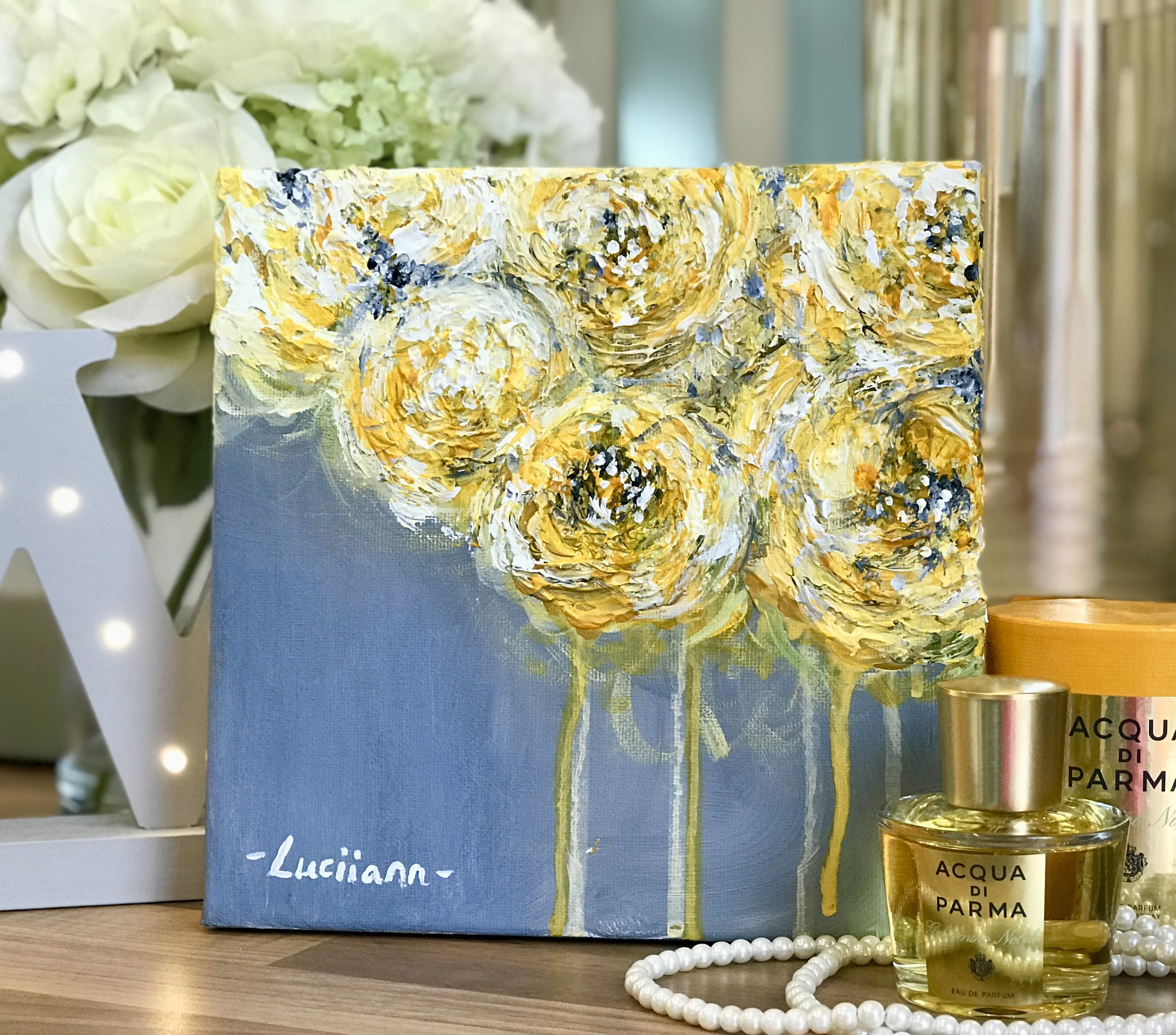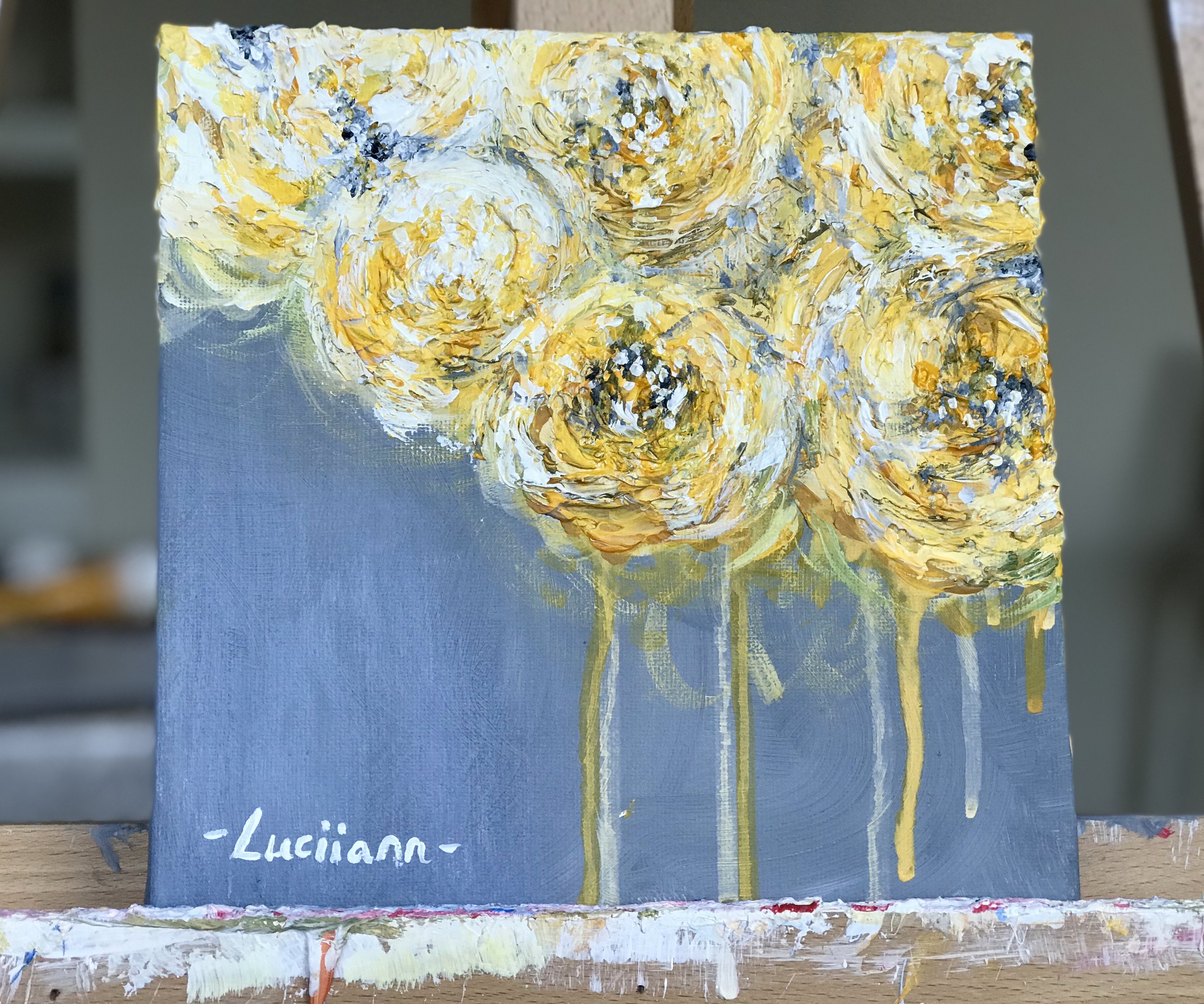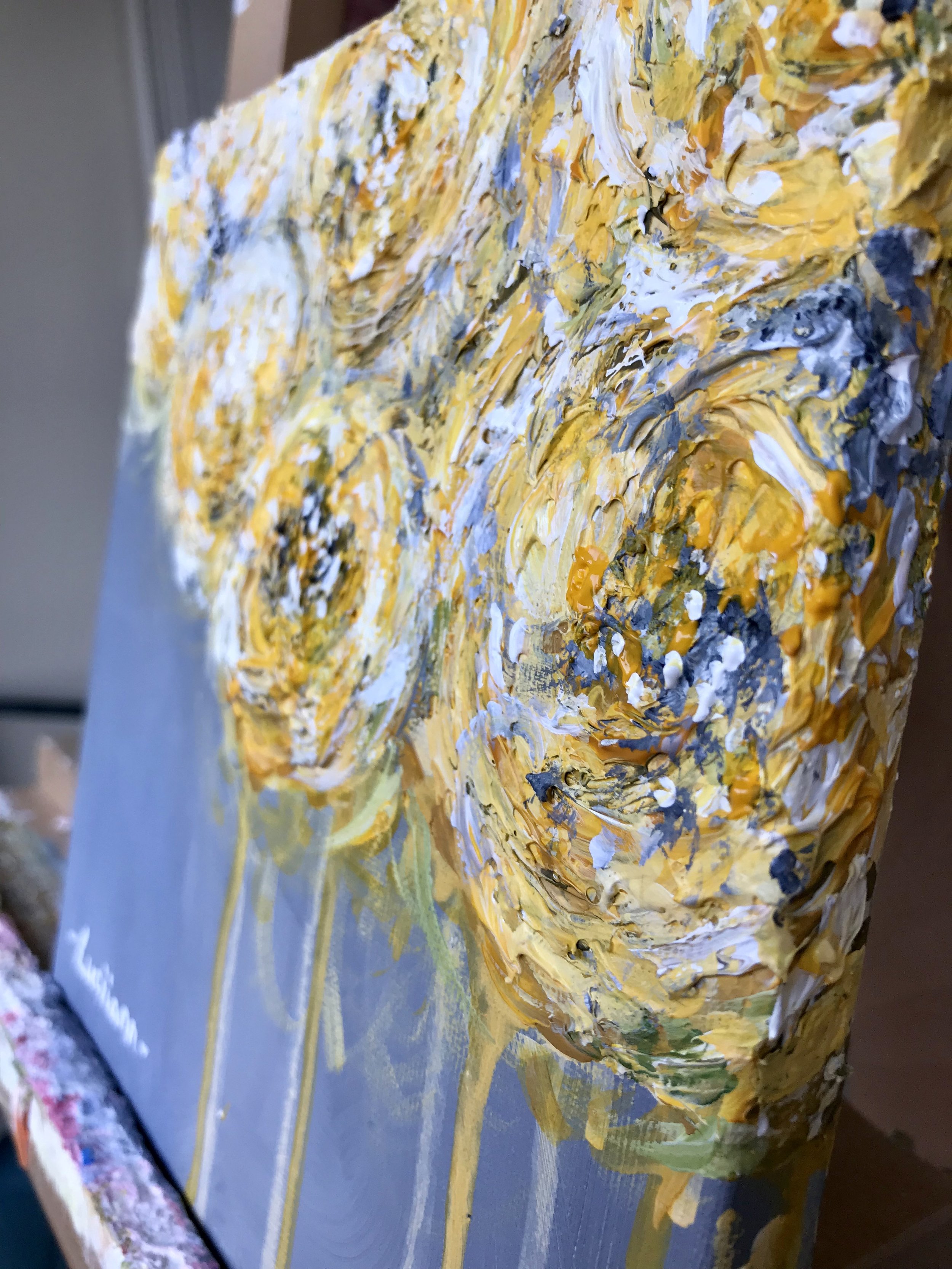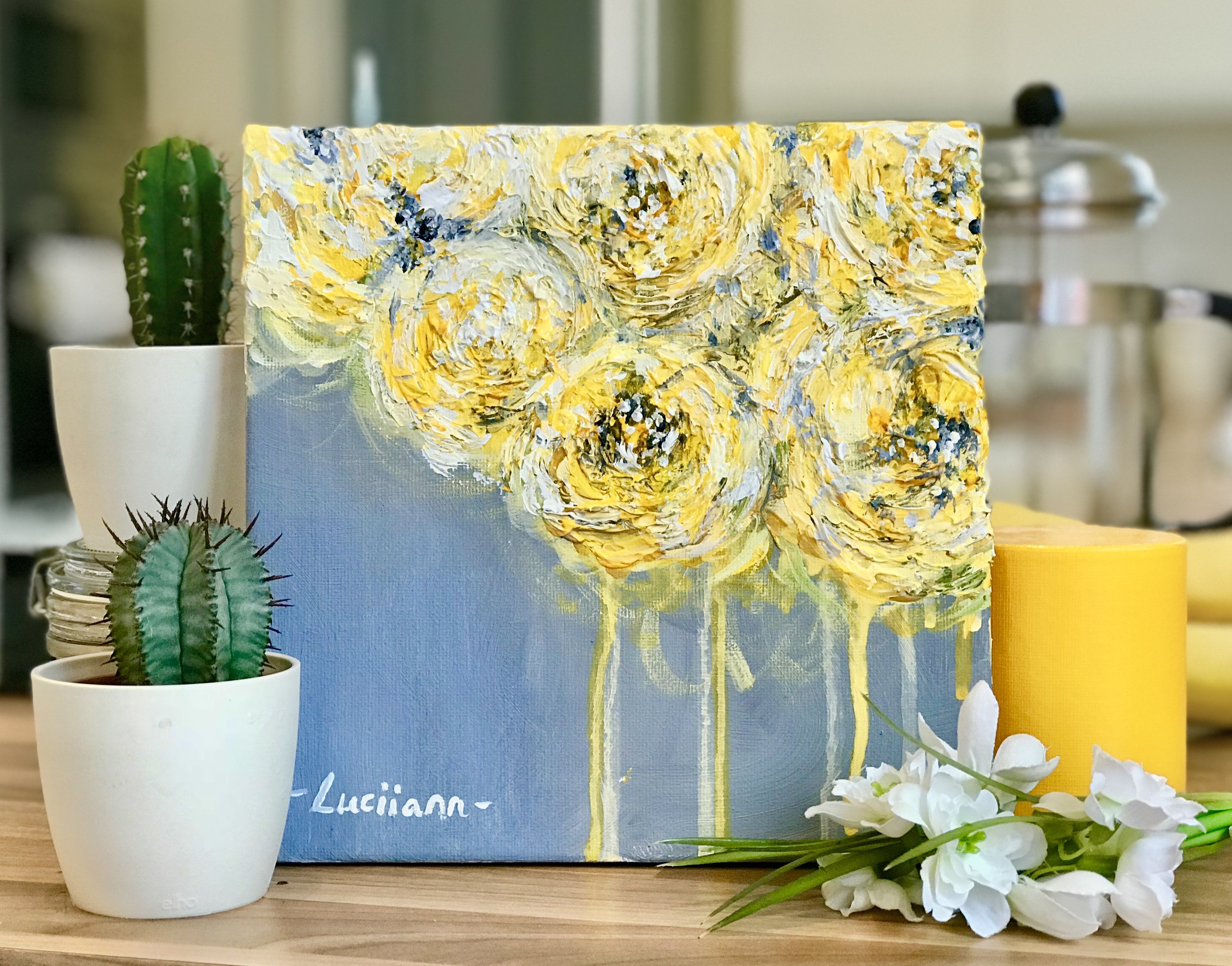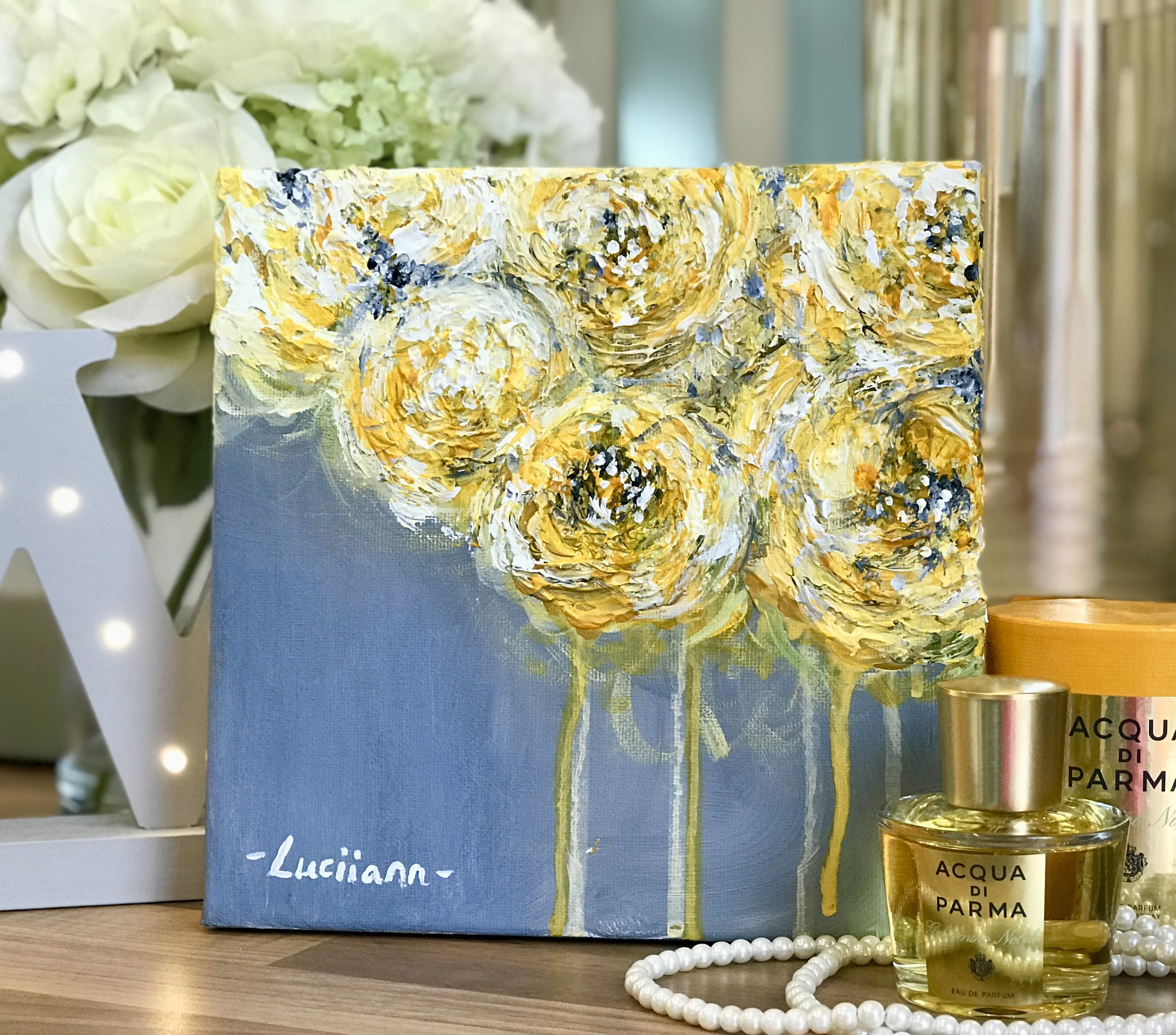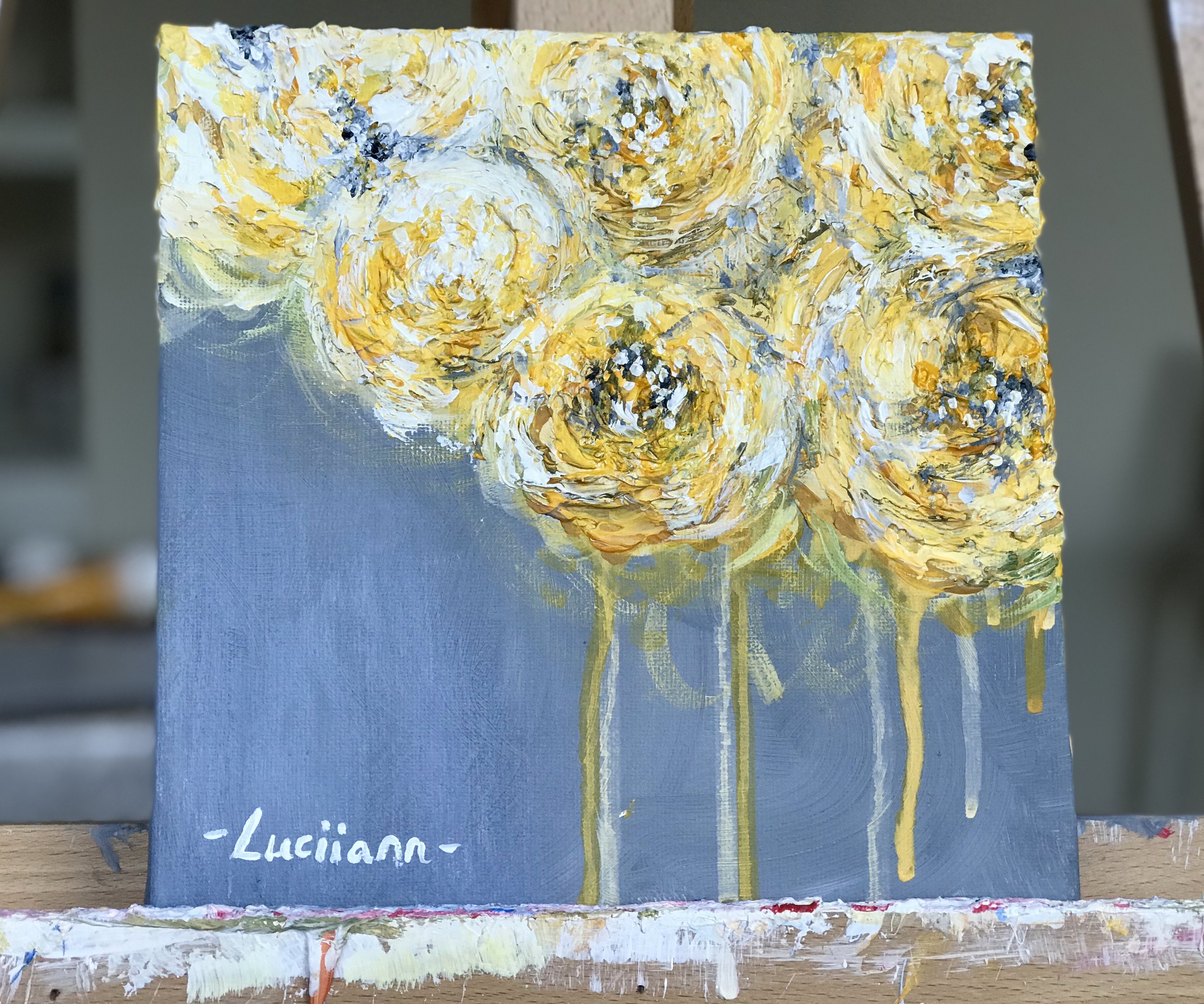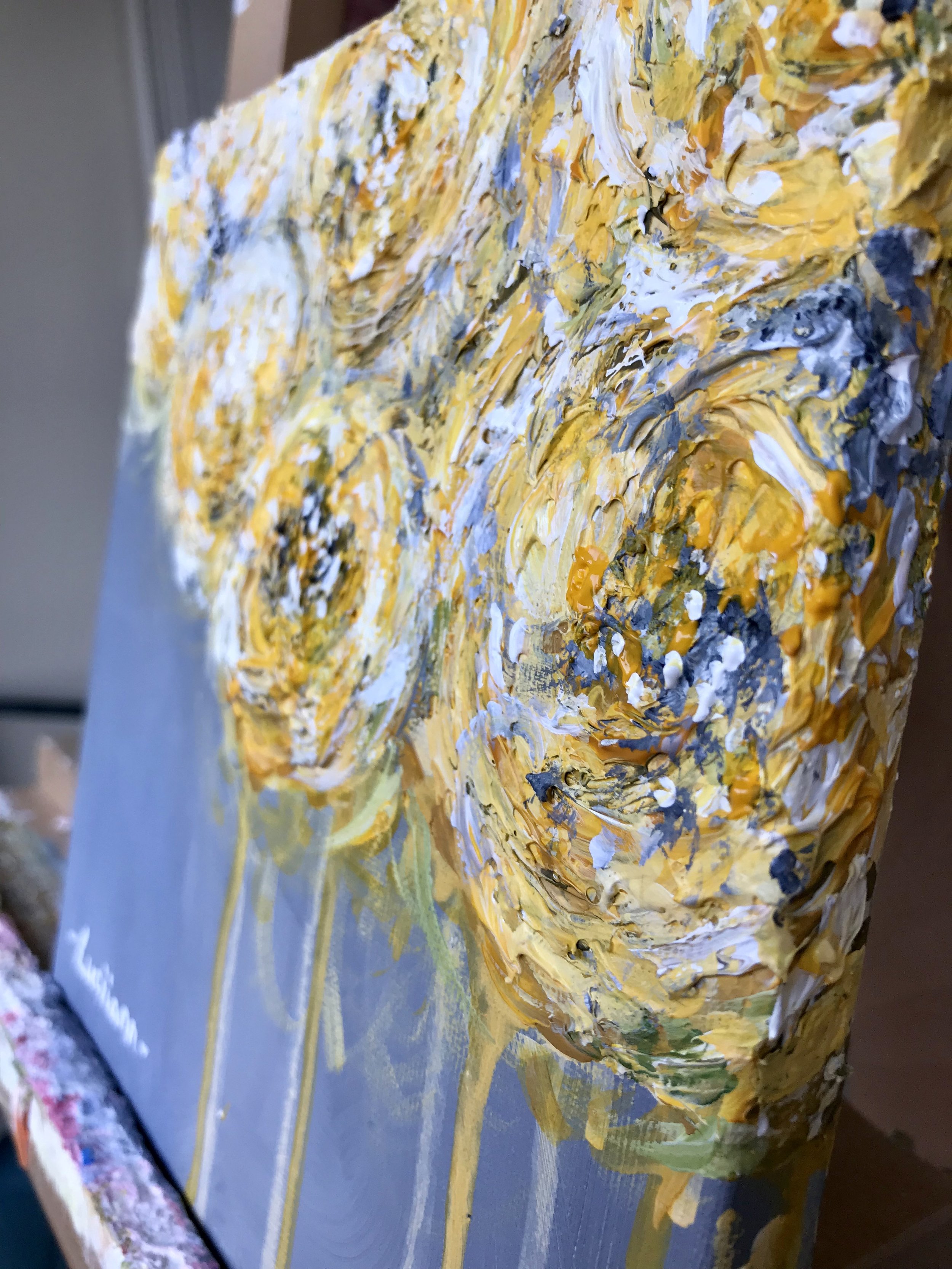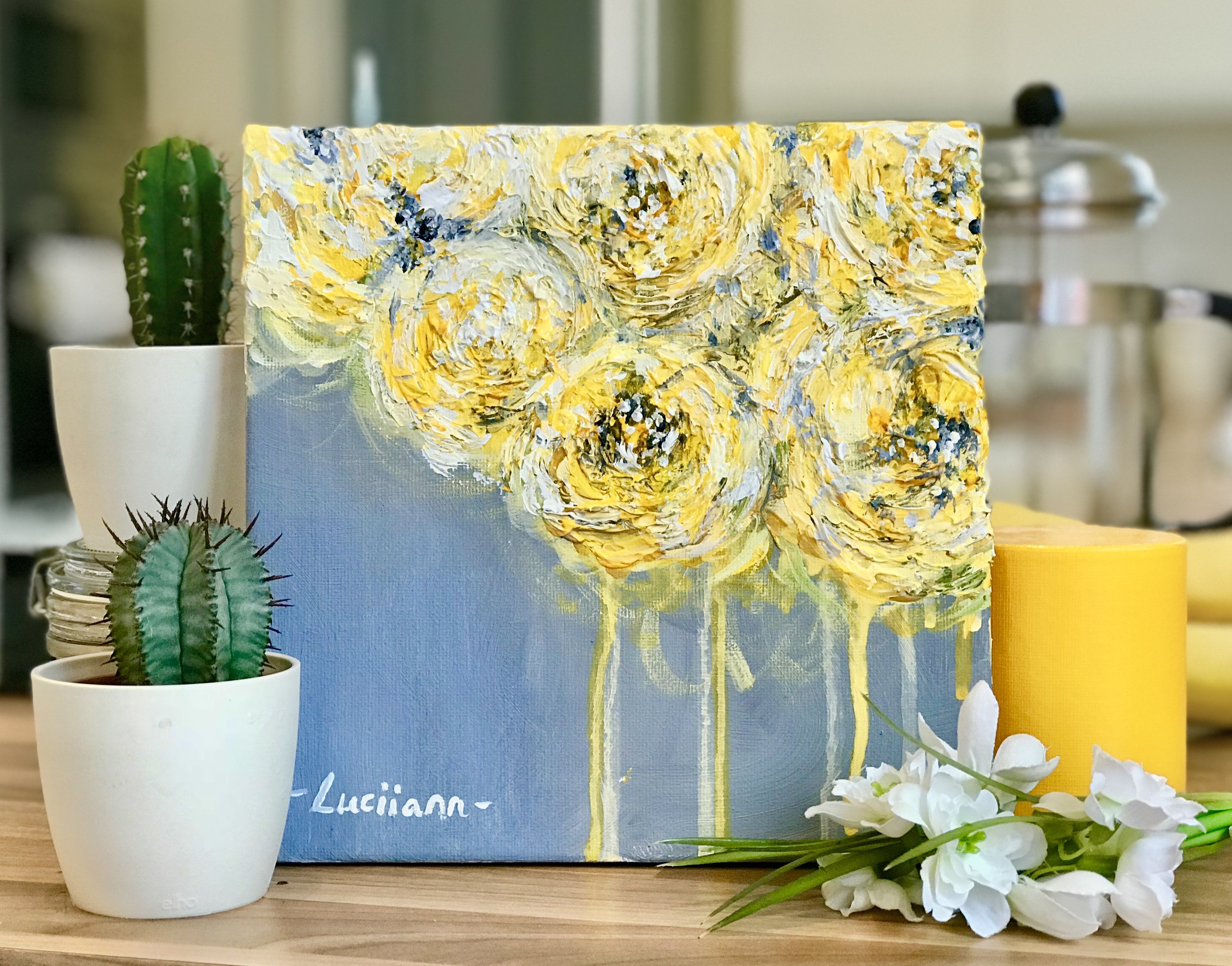 sold out
Original Miniature 'Cornsilk Yellow', 20 x 20cm, Acrylic on Canvas
A touch of shimmer from my new 'Luciiann Miniature Collection'.
'Cornsilk Yellow' is expertly created with skilled composition, texture, and detailed use of colour, creating a high quality finish.
Fusing vibrant yellow abstract flowers against a contrasting steel grey background, 'Cornsilk Yellow' would make a fantastic home accessory or part of a gallery 'feature wall'. In fact, why not take a look at my other miniatures and build up an original collection! A great gift for friends and family year after year.
The piece was inspired by my love of daffodils and peonies together with the sweet burst of light they bring to any space. Using the 'on trend' tones of earthy yellow ochre, 'Cornsilk Yellow' adds a modern twist to any room.
Further Information:
All originals come ready to hang, with a certificate of authenticity and a heart shaped fragment of the original artist's palette.
Finally, because every piece is handcrafted, all paintings will be slightly unique and bespoke.
Other sizes are available upon request.