Original 'Spring Confetti', 90 x 90cm, Acrylic on Canvas. FREE UK SHIPPING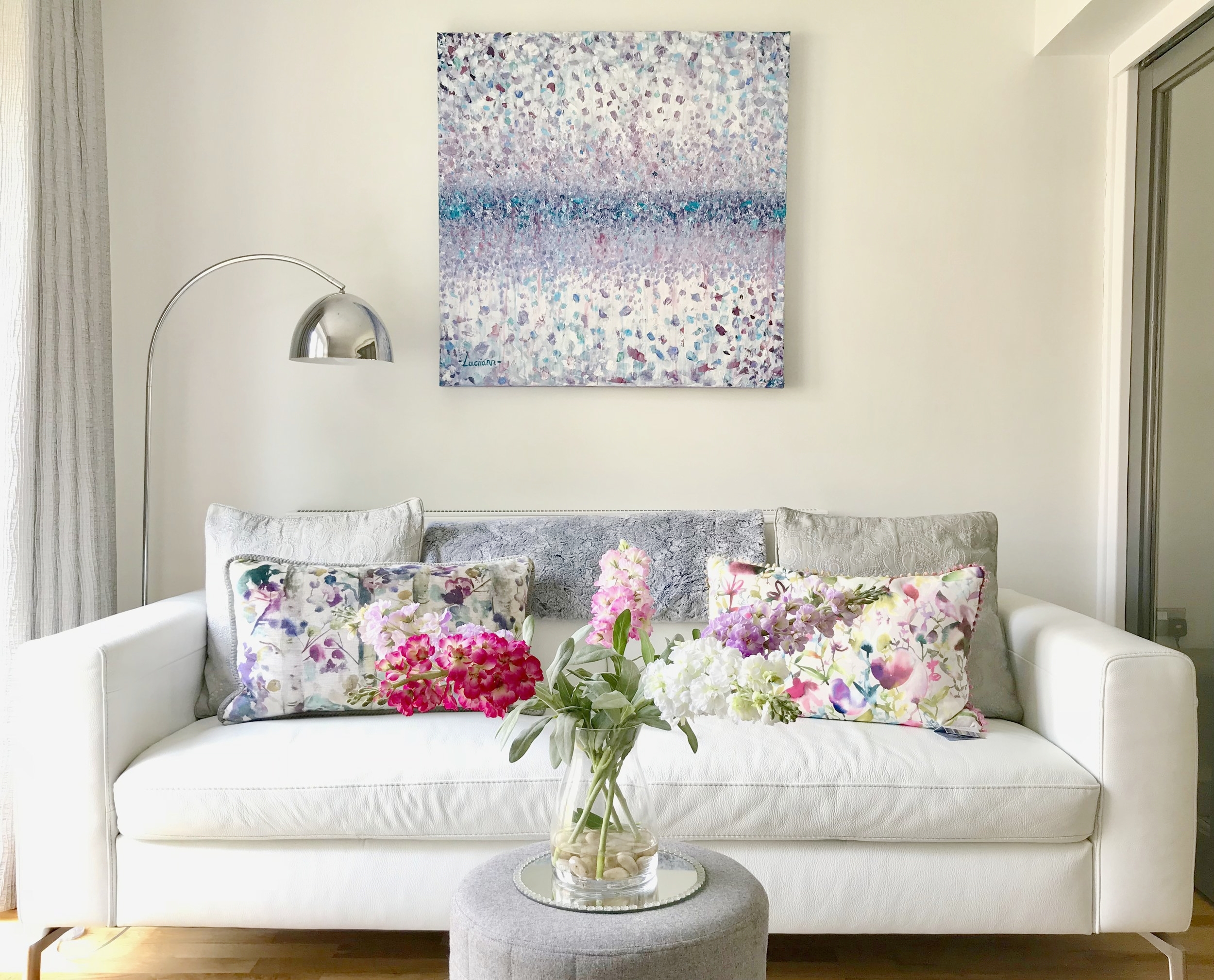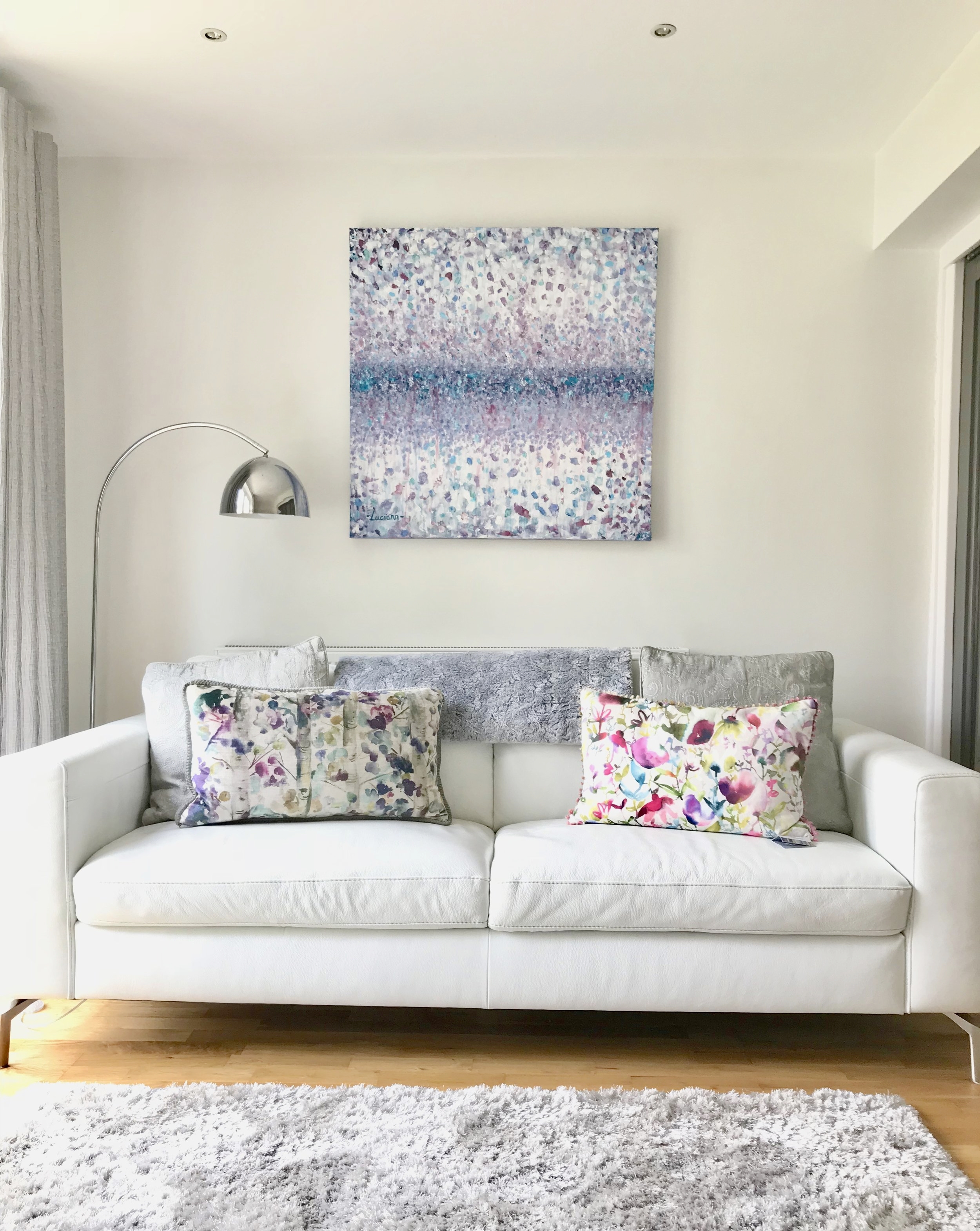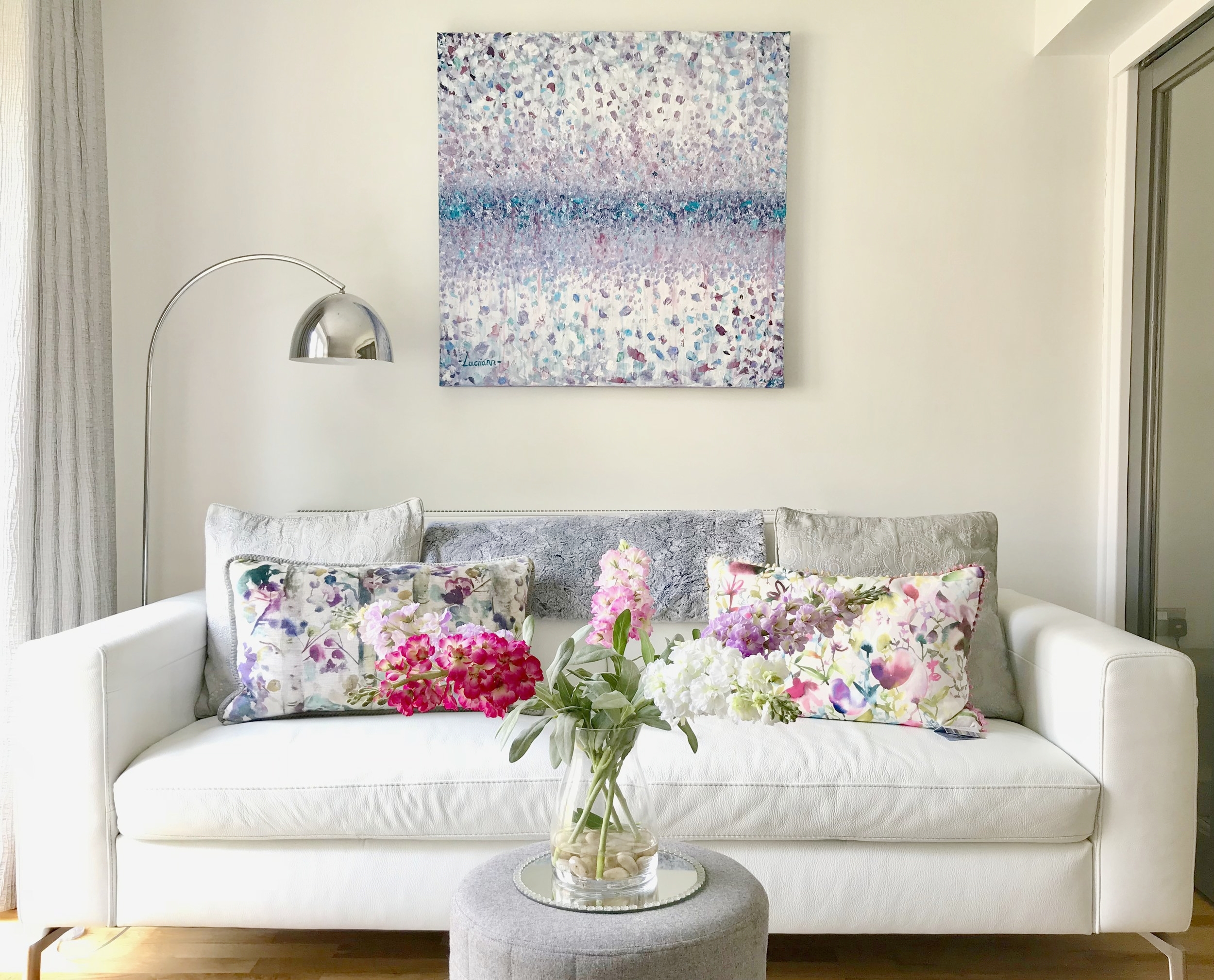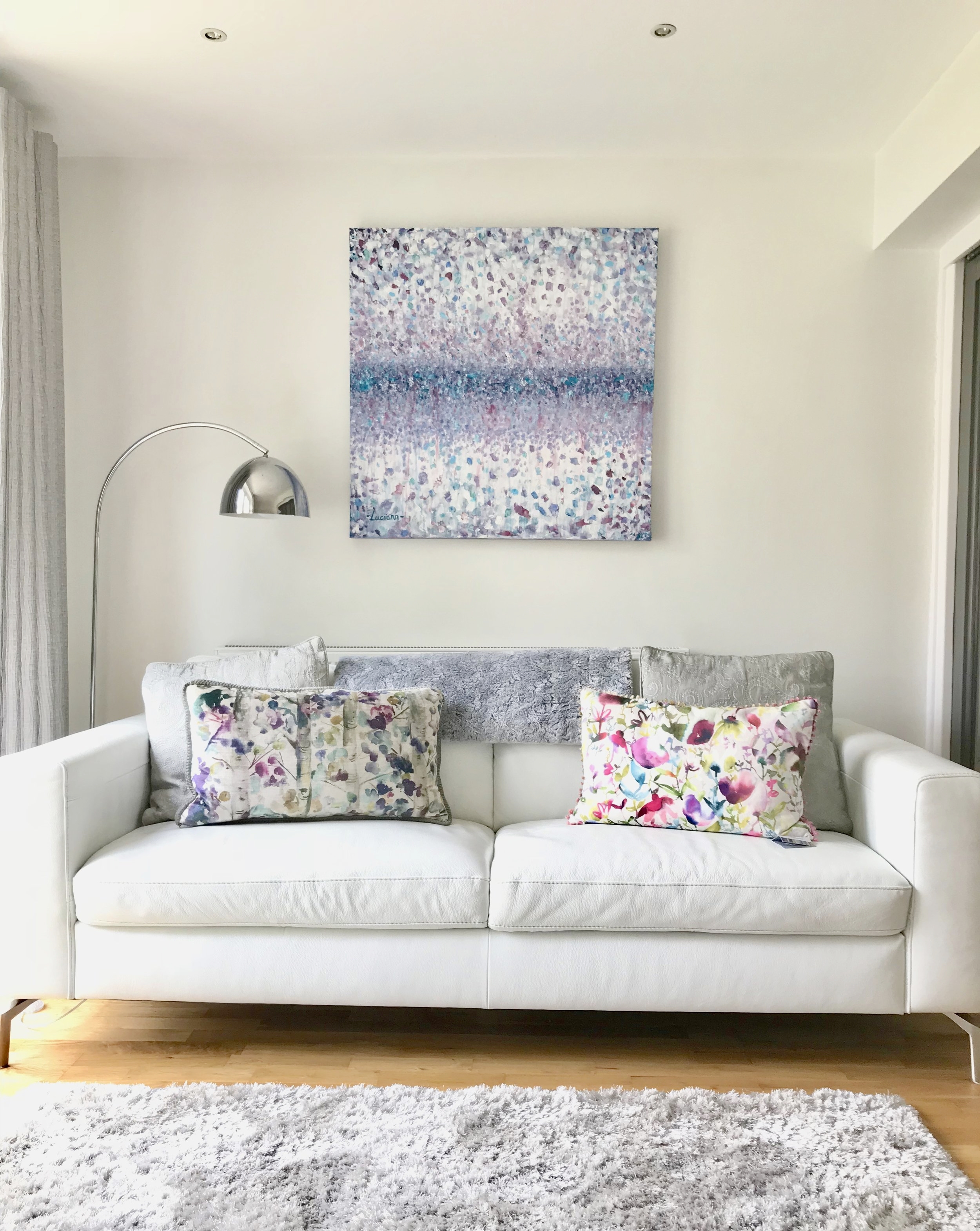 sold out
Original 'Spring Confetti', 90 x 90cm, Acrylic on Canvas. FREE UK SHIPPING
A stunning explosion of purple and topaz makes this painting a true statement piece.
Created layer by layer, this large, deep edged canvas oozes depth and intrigue. Made using a combination of water colours and heavily applied acrylics to create a 3D, impasto effect, Spring Confetti offers a beautiful balance of fragile beauty contrasted against bold, striking colours.
When you look closely you can see the thick petals of paint applied with a palette knife along with dribbles and splatters of delicate colour.
Originally designed to compliment a client's existing colour scheme, Spring Confetti can be recreated to any specification.