'Wedding Day', 20cm x 20cm, Acrylic on Canvas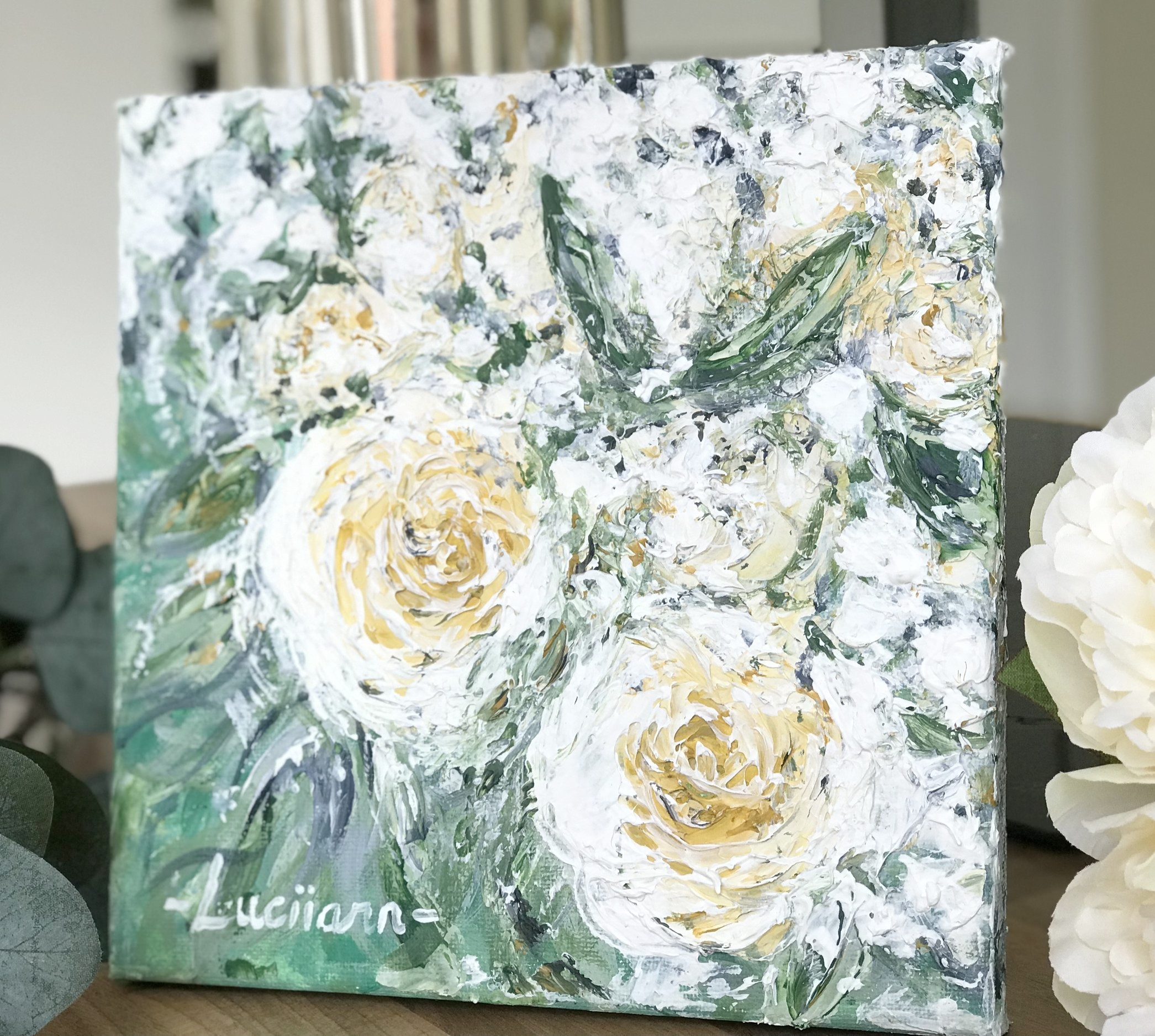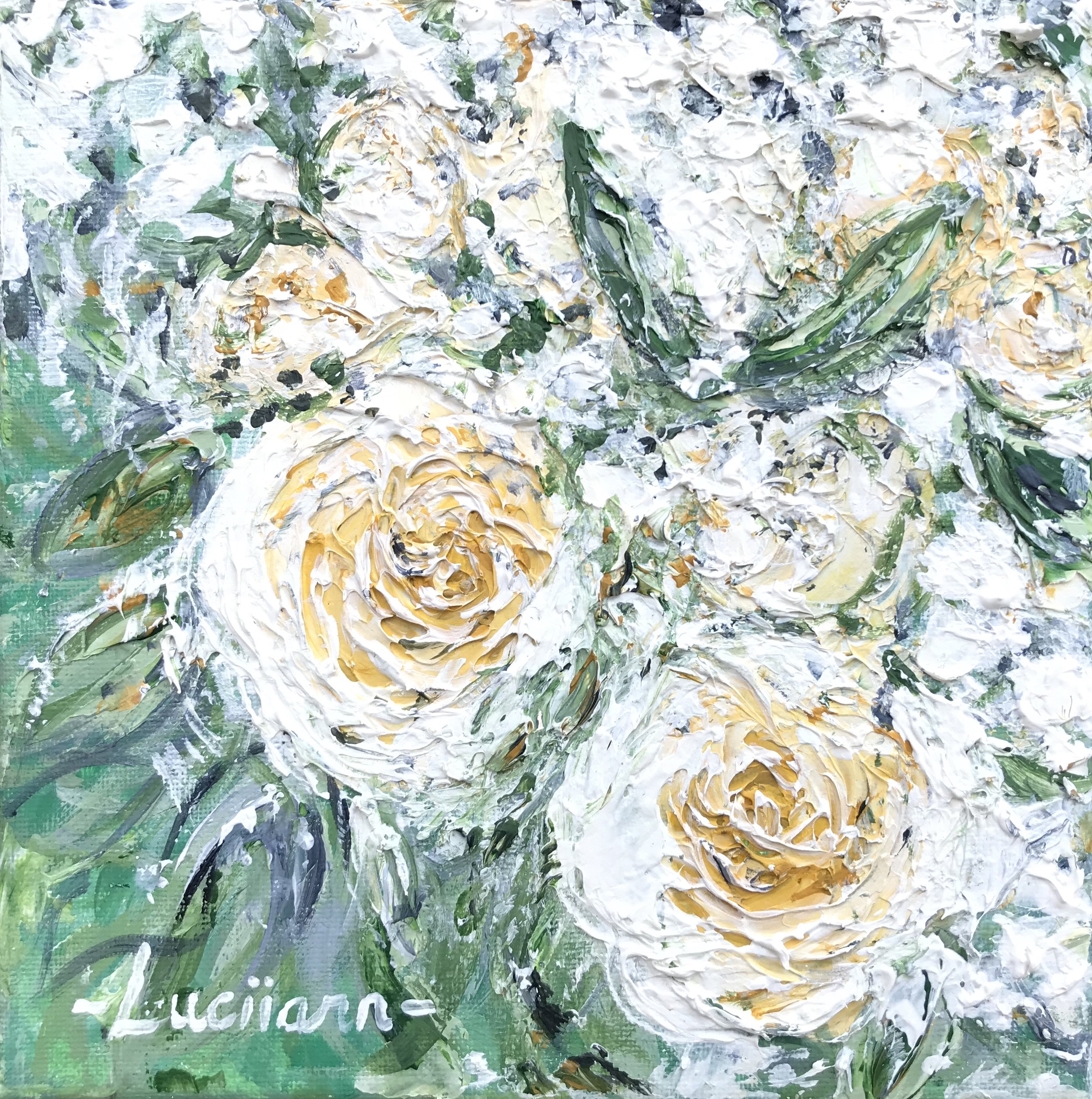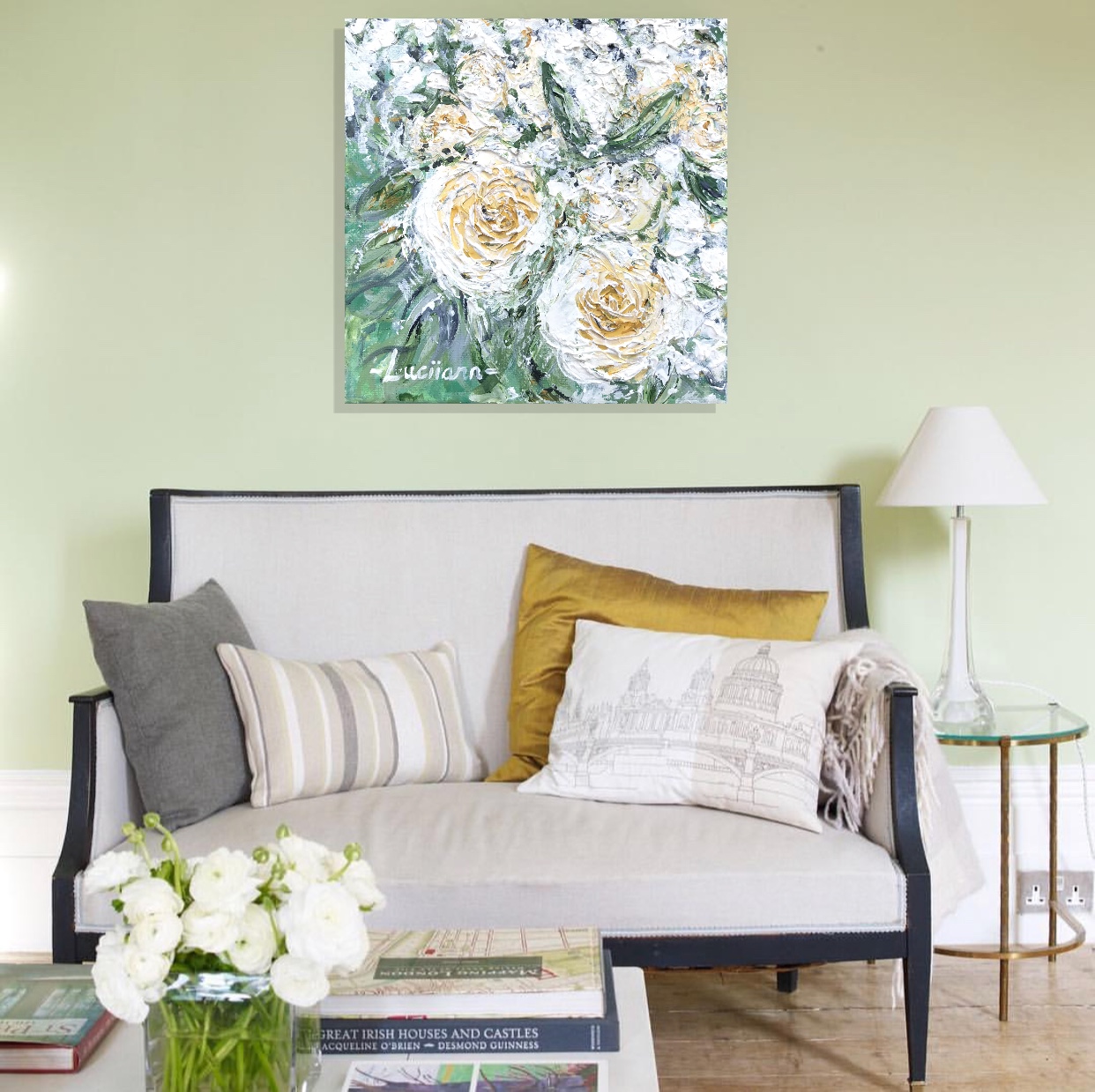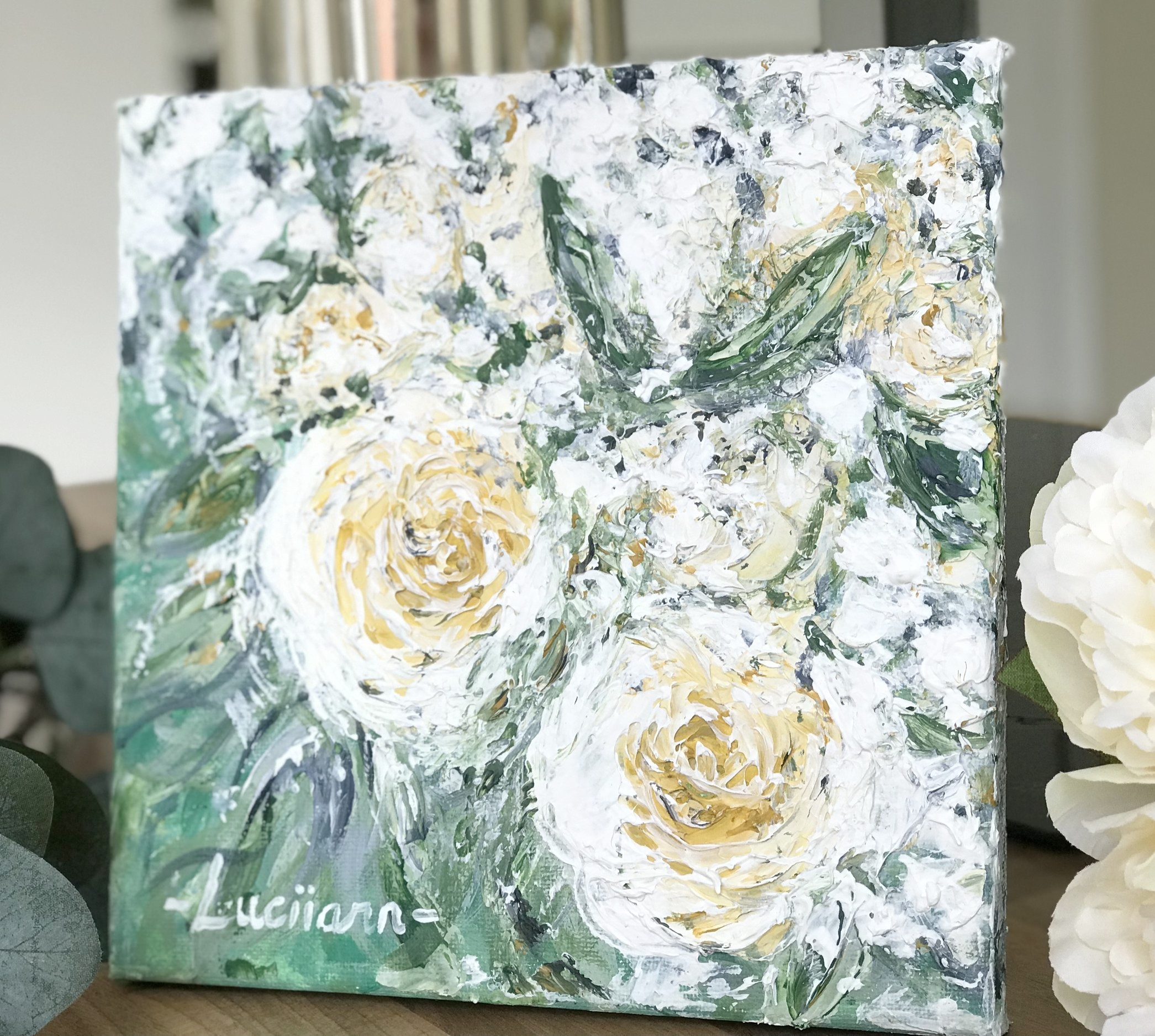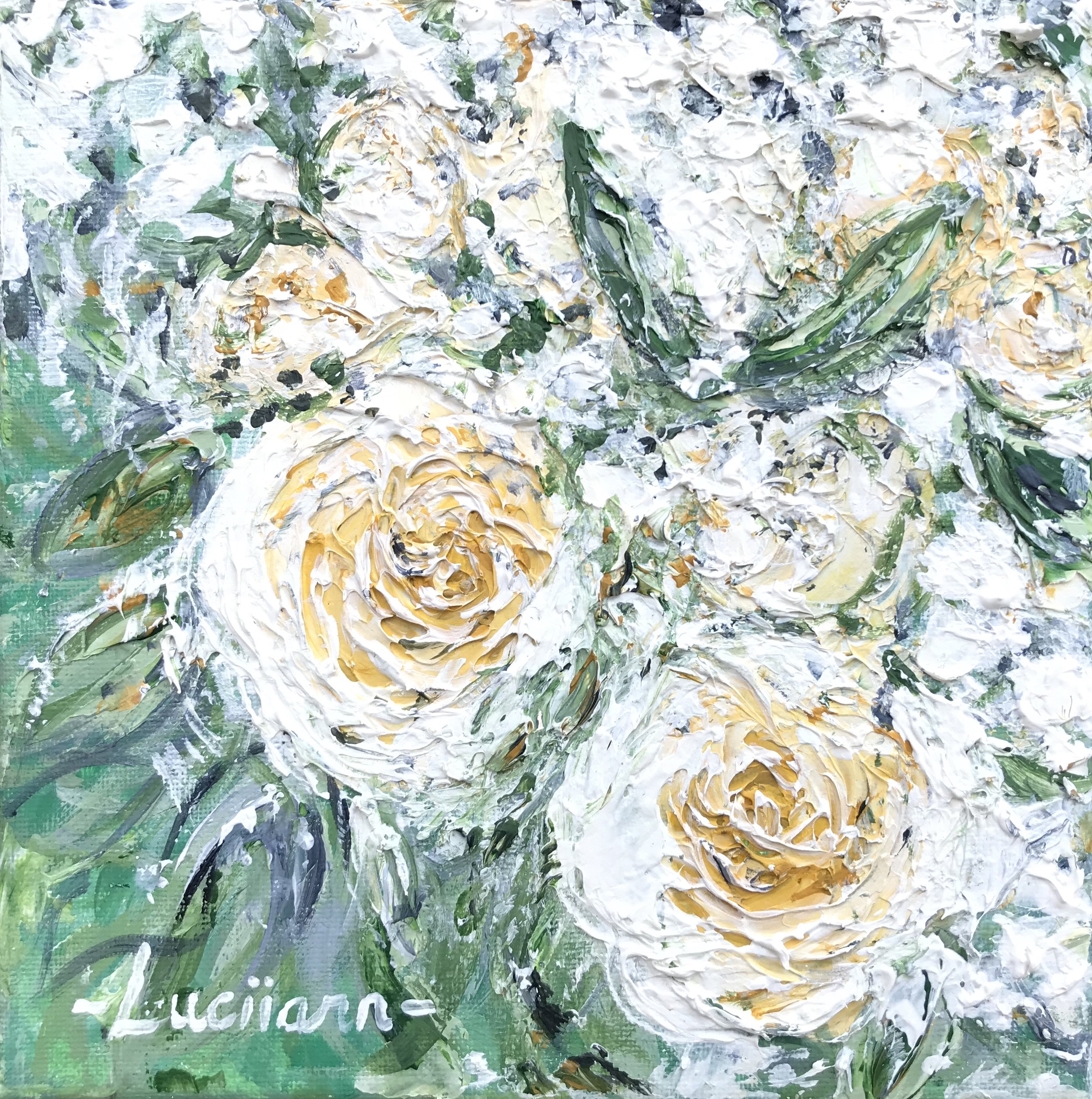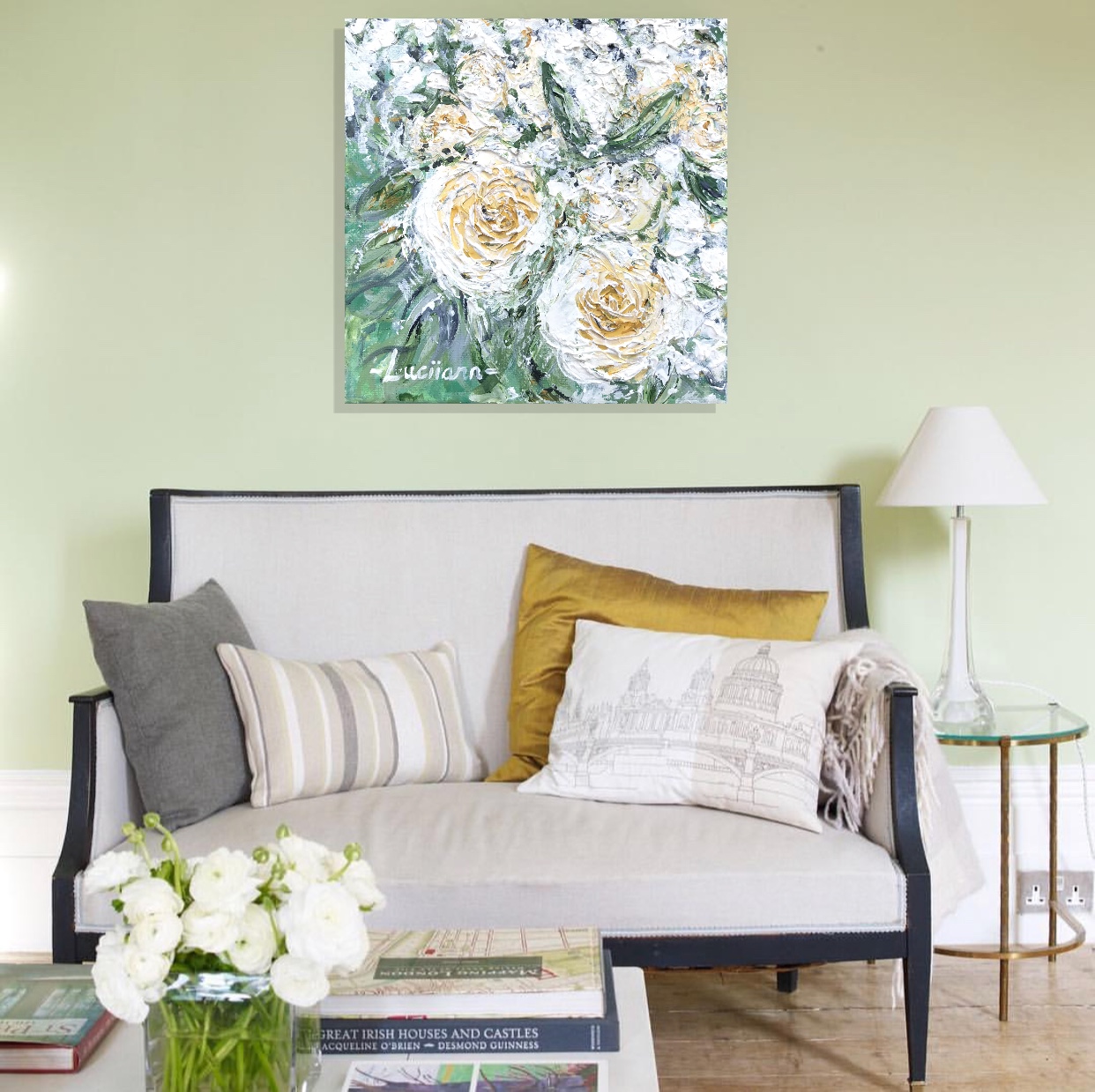 sold out
'Wedding Day', 20cm x 20cm, Acrylic on Canvas
Wedding days are so special and this piece was modelled on my own special day!
A Winter Wedding with the most beautiful bouquet of white Roses, Hygrangea's, Tulips and minty green Eucalyptus foliage. I was desperate to preserve their beauty somehow. I had lots of photographs, but they all failed to capture the fresh, pure, beauty of the flowers and most importantly, how they made me feel.
Although this piece is not for sale (as you can probably guess I am very attached to it!!) I would love to re-create this painting for you.
Or even better…send me a picture of your own bouquet and I will create a piece that is utterly personal and bespoke for you!
Just head to the contact page and email me your enquiries!